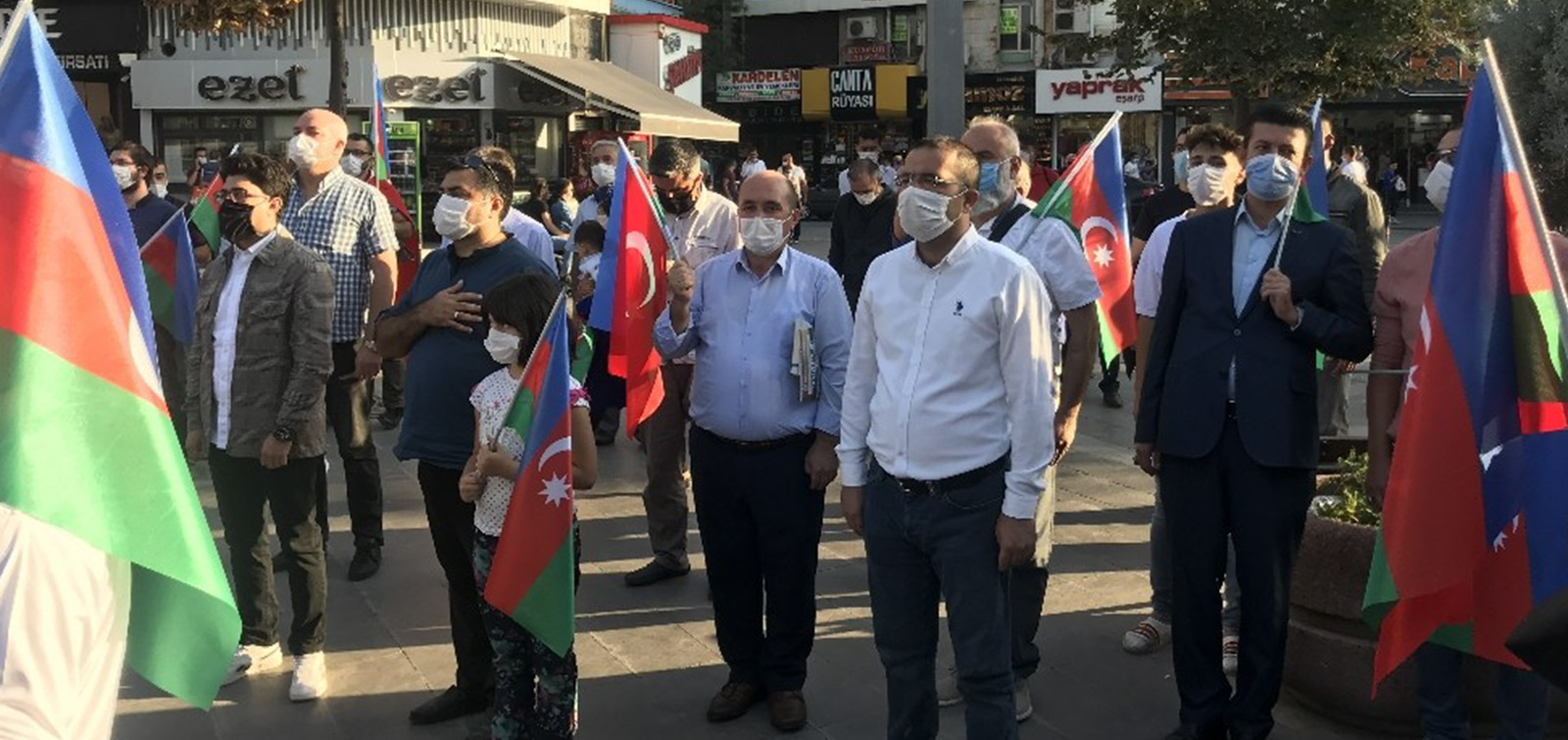 A rally for support to Azerbaijan was held in Konya
Our compatriots living in Konya, Turkey, held a rally for support to Azerbaijan.
Vugar Abdullah, a member of the board of the Azerbaijan Businessmen's Association, addressed our compatriots gathered in Zafar Square. He noted that as Azerbaijanis living in Konya, we strongly condemn the aggressive provocations of Armenia against our country, the hostile behavior of Armenians for 100 years not only towards the Azerbaijani Turks, but also the entire Turkic world.
Emphasizing that Nagorno-Karabakh is Azerbaijani lands, the speaker noted that the Azerbaijani army is currently fighting against the Armenian armed forces in our territories in order to liberate our ancient lands in accordance with international law. Because the aggressor Armenia has been ignoring the UN resolutions on the peaceful settlement of the Nagorno-Karabakh conflict for almost 30 years.
The Azerbaijani state is fighting rightly for its territorial integrity and the security of civilians.