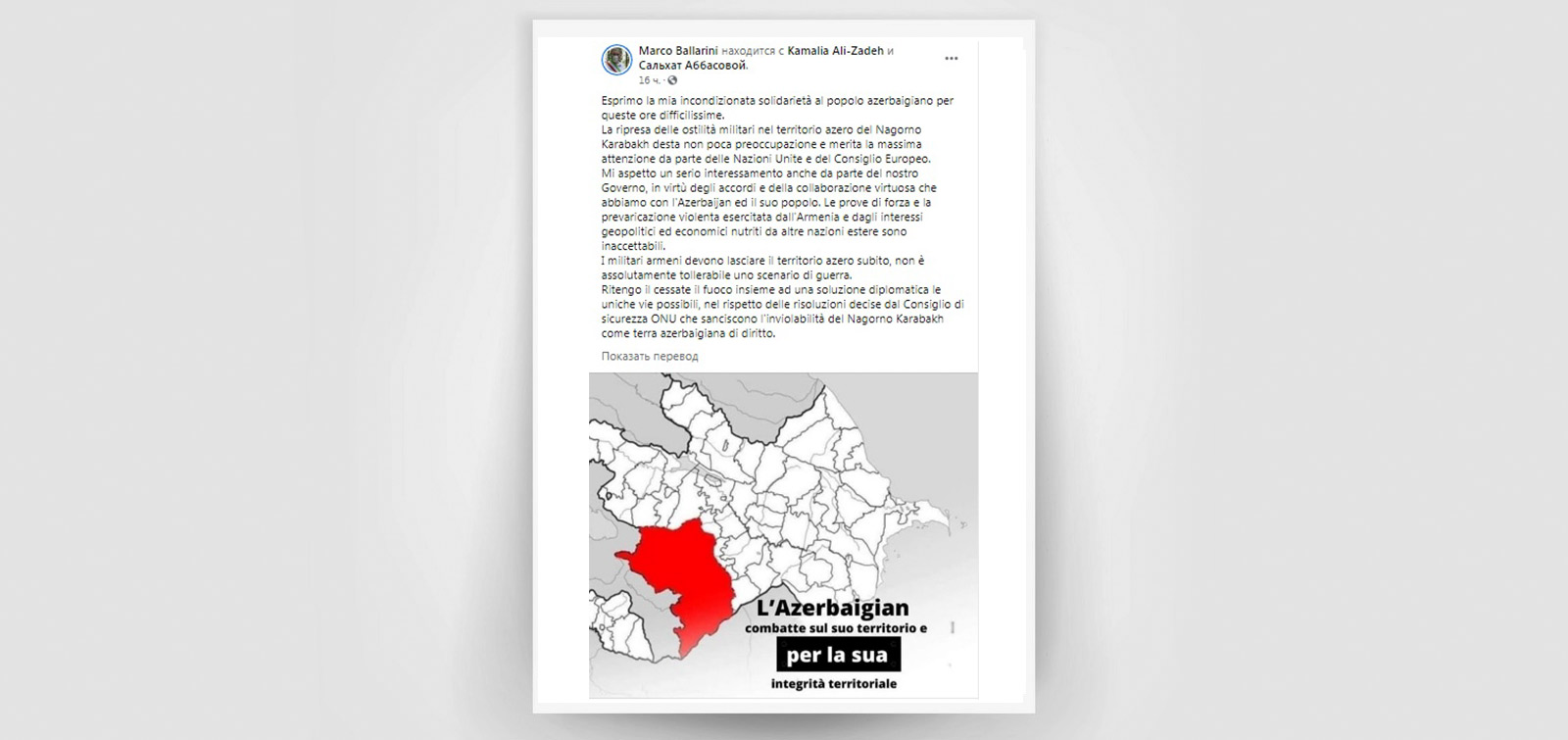 The mayor of the Italian city of Corbetta, Marco Ballari, expressed his solidarity with the Azerbaijani people on his Facebook page
In this regard, the post shared by Mayor Marco Ballari on his Facebook page says: I express my unconditional solidarity with the people of Azerbaijan in these very difficult times. The resumption of military operations in Azerbaijan's Nagorno-Karabakh region is not a small concern, and deserves the great attention of the United Nations and the Council of Europe. Thanks to the agreements and cooperation, we have with Azerbaijan and its people, I expect serious interest from our government.
Armenia's violent abuse and the geopolitical and economic interests of other foreign nations are unacceptable.
Armenian forces must leave Azerbaijan immediately; the scenario of war is absolutely intolerable.
I believe that the ceasefire is the only possible way in accordance with the resolutions adopted by the UN Security Council on the inviolability of Nagorno-Karabakh as Azerbaijani territory.