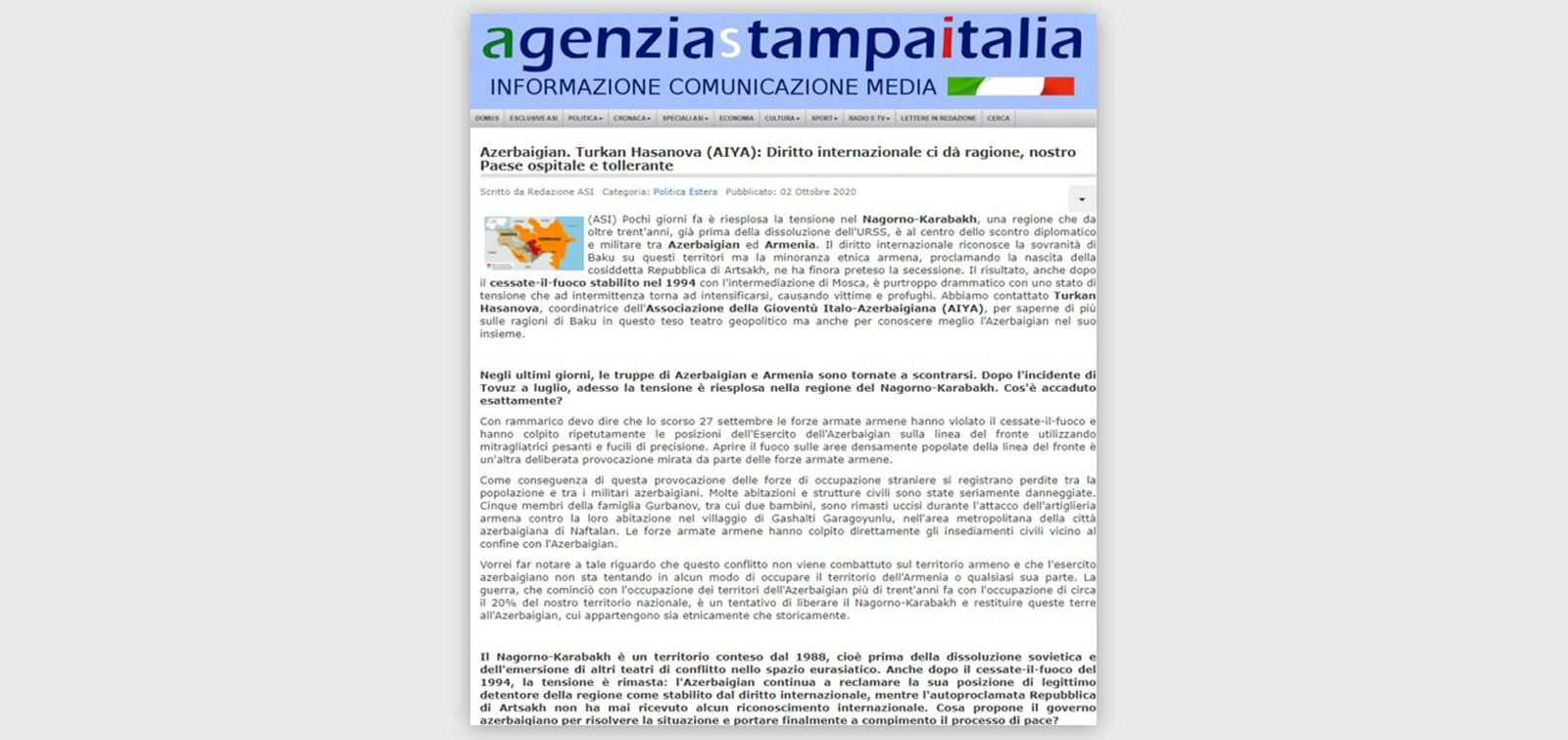 Turkan Hasanova: "International law proves that we are right"
The Italian portal "agenziastampaitalia" published an interview with Turkan Hasanova, a member of the Azerbaijani-Italian Youth Association, entitled "International law proves that we are right, we have hospitable and tolerant country."
Answering a question about the recent events between Armenia and Azerbaijan, Turkan Hasanova noted the fact that since September 27, the Armenian armed forces have violated the ceasefire, launched a large-scale attack on Azerbaijan, intensively fired on Azerbaijani army positions and civilian settlements. As a result, a large number of people were killed and injured, and many civilian objects and houses were damaged.
Turkan Hasanova said that the current fightings are taking place in the occupied territories of Azerbaijan. Azerbaijan does not want the land of any other state. Our compatriot provided detailed information on the Armenian-Azerbaijani Nagorno-Karabakh conflict, noting the relevant decisions and resolutions of the UN and other higher authorities. She said that Armenia does not want to respect international law.
It was noted in the interview that "Azerbaijan is a country with a rich cultural and spiritual heritage along with the traditions of tolerance. To date, this reality is recognized internationally. The remarkable history, cultural and natural heritage of our country attracts visitors from all over the world.