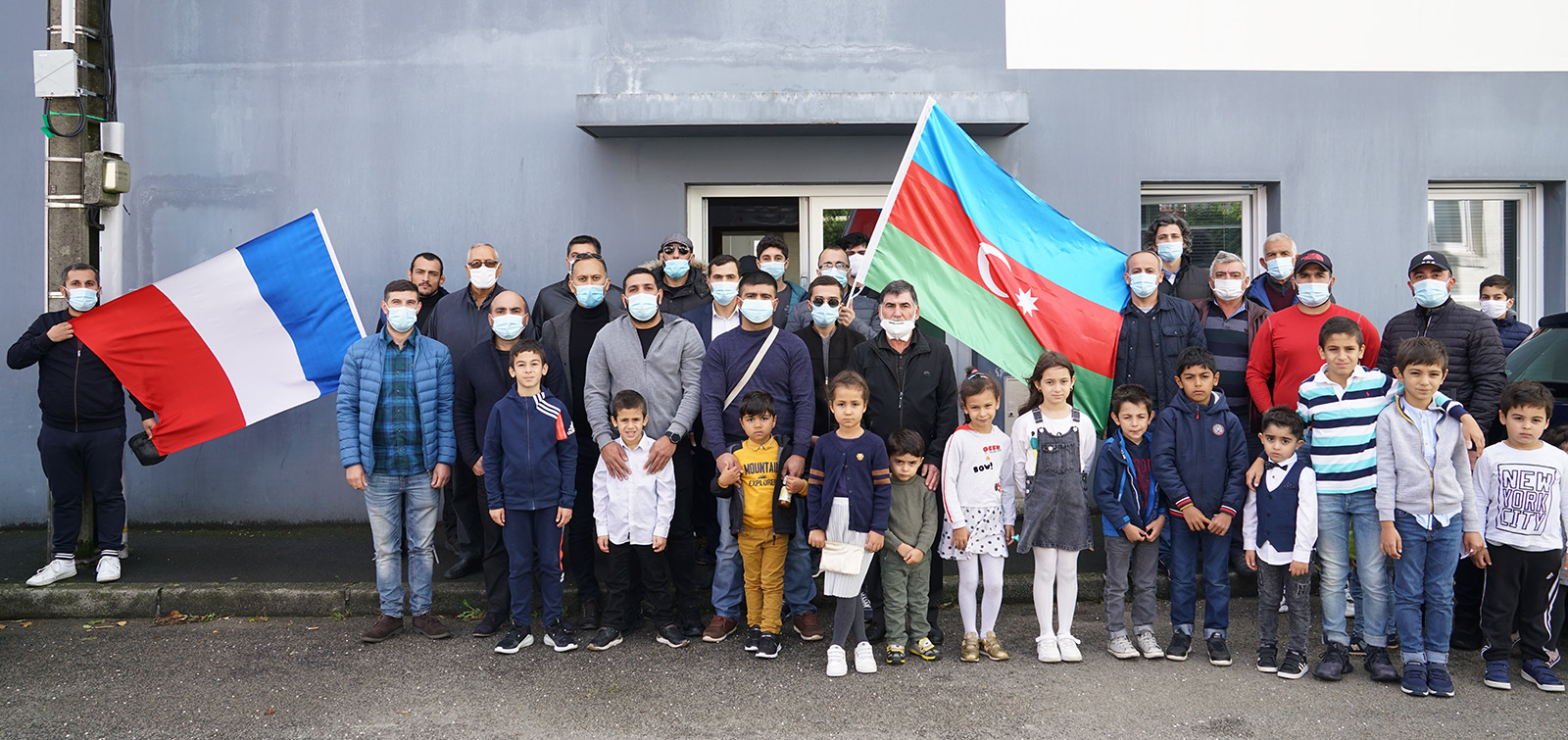 Support to Azerbaijan from the "Karabakh" school in France

An event was held at the "Karabakh" Azerbaijani School in Nantes, France to support the Azerbaijani state and army, which launched a counter-offensive against the large-scale military provocations of Armenia on September 27, 2020.
According to Toghrul Zeynalov, a member of the Coordination Council of Azerbaijanis in France, chairman of the Azerbaijan-France Cultural Association, project manager of the "Karabakh" Azerbaijani school, the event was attended by the Azerbaijani community, teachers and students of the school.
At the beginning of the event, students performed the National Anthem of Azerbaijan on the piano and commemorated the martyrs who died for the territorial integrity of our state.
Speakers at the event said they support the fair war waged by Azerbaijan for the return of the occupied territories and they are very happy with every victory of our country and are ready to do their best for our soldiers.
It should be noted that, this school was established on April 20, 2019 in the city of Nantes, where Azerbaijanis live compactly, on the instructions and recommendations of the First Vice-President of the Republic of Azerbaijan, President of the Heydar Aliyev Foundation Mehriban Aliyeva.