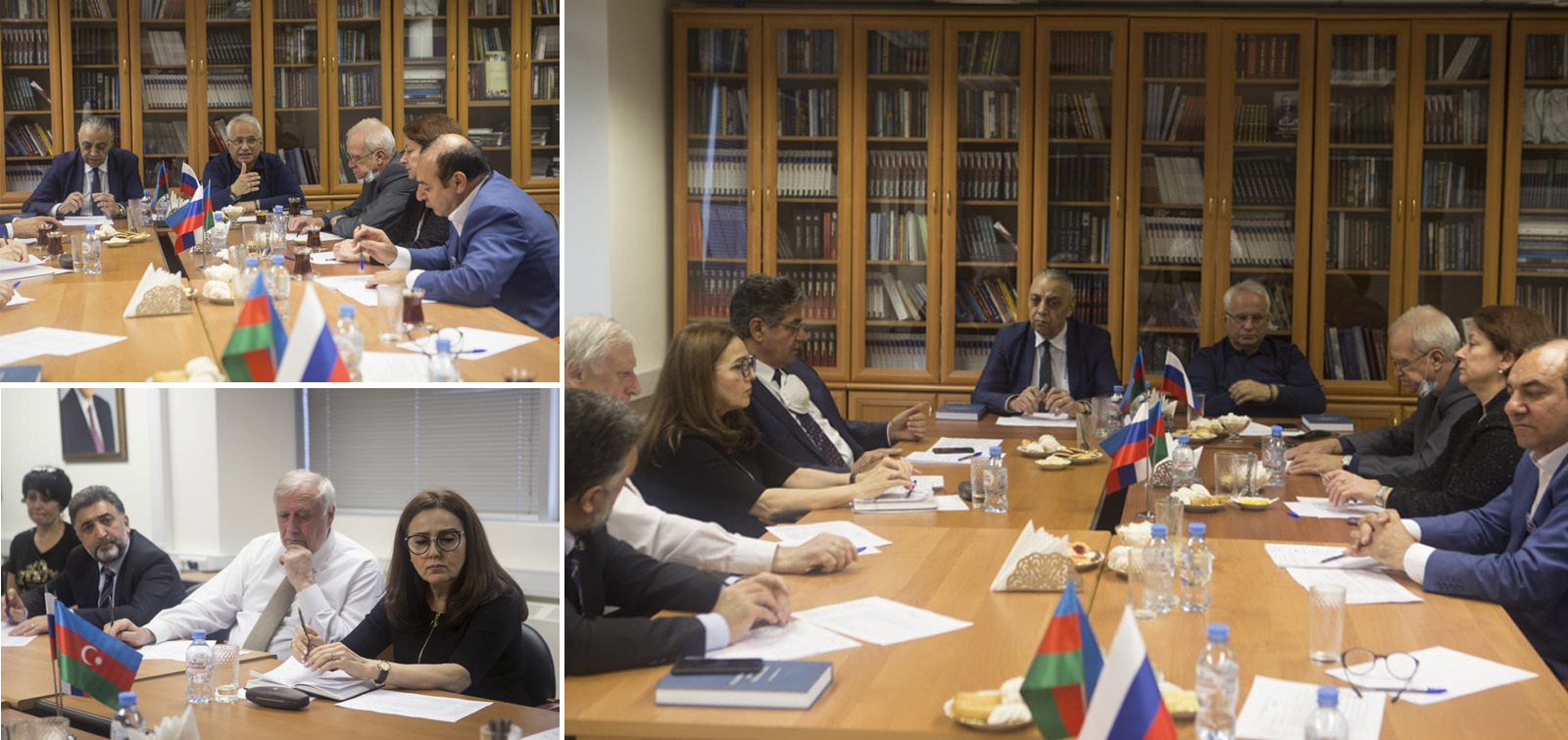 Our diaspora in Russia has expressed its support for the Azerbaijani state
The Confederation of Azerbaijani Communities in Russia has organized a round table to discuss Armenia's provocations against Azerbaijan and the events around Nagorno-Karabakh.
At the event attended by representatives of the Azerbaijani intelligentsia, the memory of our servicemen killed during the military operations was commemorated with a minute of silence and condolences were expressed to our people.
Opening the event, the head of the Azerbaijani diaspora in Russia, academician Fazil Gurbanov informed the guests that the Armenian armed forces fired on Azerbaijani Army positions and settlements along the entire frontline, committing large-scale provocations.
Professor Kamran Rustamov, representative of the Azerbaijani diaspora, Lawyer Ilgar Hajiyev, Vice-President of the Russian Academy of Sciences, Academician, Honored Inventor, Honored Oil Worker of the Russian Federation Azizagha Shahverdiyev, Human Rights Defender (Strasbourg Court I International Court of Human Rights) Nargiz Abdullayeva, Chairman of the Board of the International Public Foundation named after Baybakov, Alexander Romashin, Professor of the Russian Foreign Affairs Ministry MGIMO, Chairman of the Moscow Branch of the Writers' Union of Azerbaijan Abuzar Baghirov and others delivered speech at the event.
In the end, an appeal was made to President of Azerbaijan Ilham Aliyev.
The appeal says: "Dear Mr. President! We, Azerbaijanis, always stand by our Motherland Azerbaijan and express our full support for your policy. The liberation of the occupied territories is the sacred duty of the Azerbaijani people. We are confident that the time will come soon. Your name will be forever written with golden letters in the history of the great Azerbaijani people! We will not give an inch of our land! "