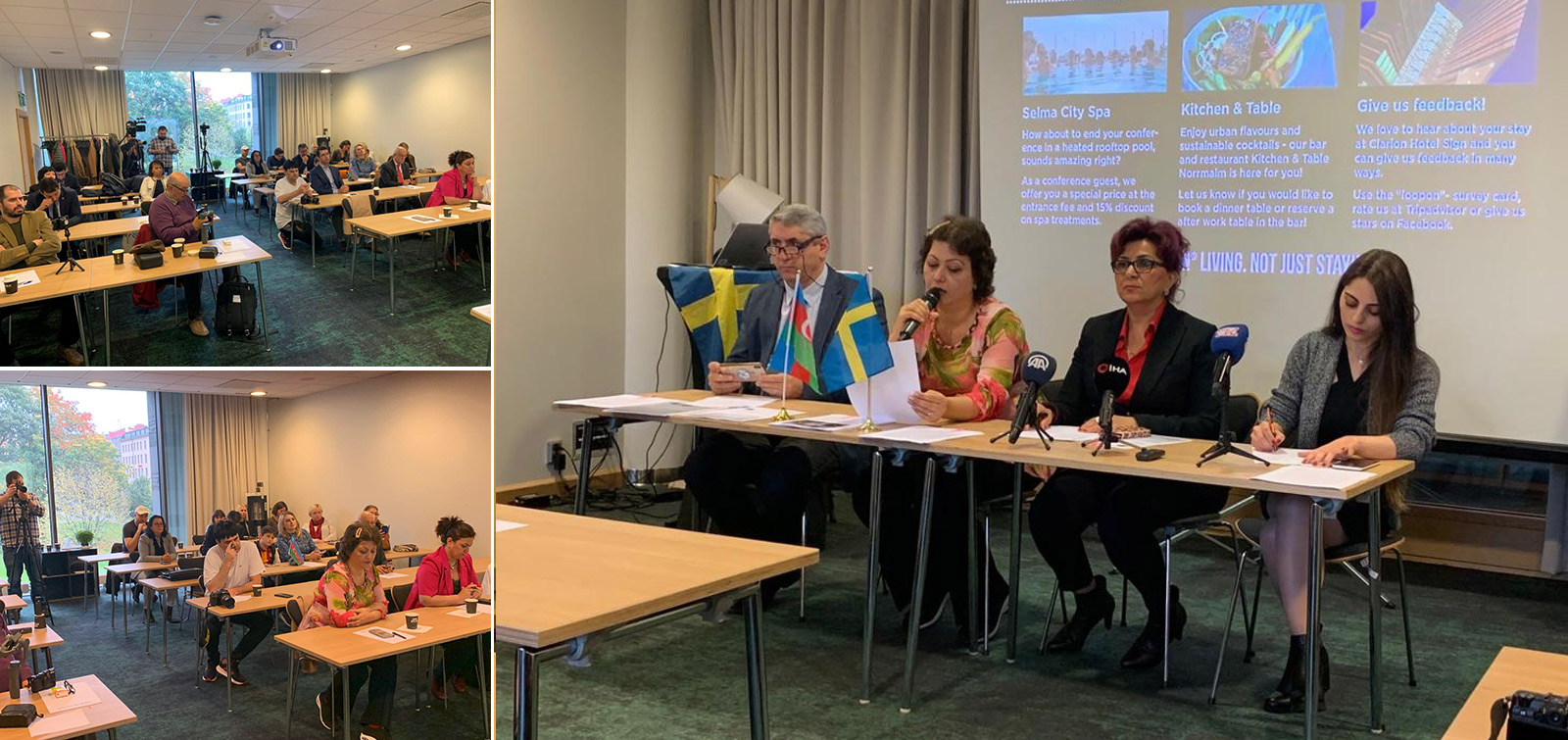 Coordination Council of Azerbaijanis in Sweden holds press conference in Stockholm on Armenia's latest military provocations
The press conference provided detailed information on the next provocations committed by the Armenian army in the frontline and answered questions from the Swedish media. The questions of the members of the Union of Journalists of Sweden, bloggers, as well as representatives of organizations and associations participating in the conference were answered by the head of the Coordination Council of Azerbaijanis in Sweden and activists of the Azerbaijani diaspora in Sweden.
It was stated that the Armenian armed forces are firing on settlements, civilians and children from the occupied territories of Azerbaijan, bringing members of terrorist groups from around the world to their countries in the name of the diaspora.
They exchanged views on conveying Azerbaijan's official position to the Swedish society and various government agencies.
Irada Aliyeva, Abdulla Amir Hashimi Javanshir, Nadir Hollenbrand, Teymur Eminbeyli, Gulush Nematova, Emin Eminbeyli, Rauf Safarli, Sabina Iskenderli, Turkan Jafarzade, Eluja Atali, representing the Coordination Council of Azerbaijanis in Sweden and various Azerbaijani diaspora organizations in this country responded to journalists' questions about the Karabakh problem, propaganda in Europe on this issue, the occupation of Nagorno-Karabakh and surrounding areas, the looting of natural resources in those areas, and made statements.
The statements were addressed to both the media and official bodies.
21 Azerbaijani organizations and associations in Sweden were represented at the press conference.