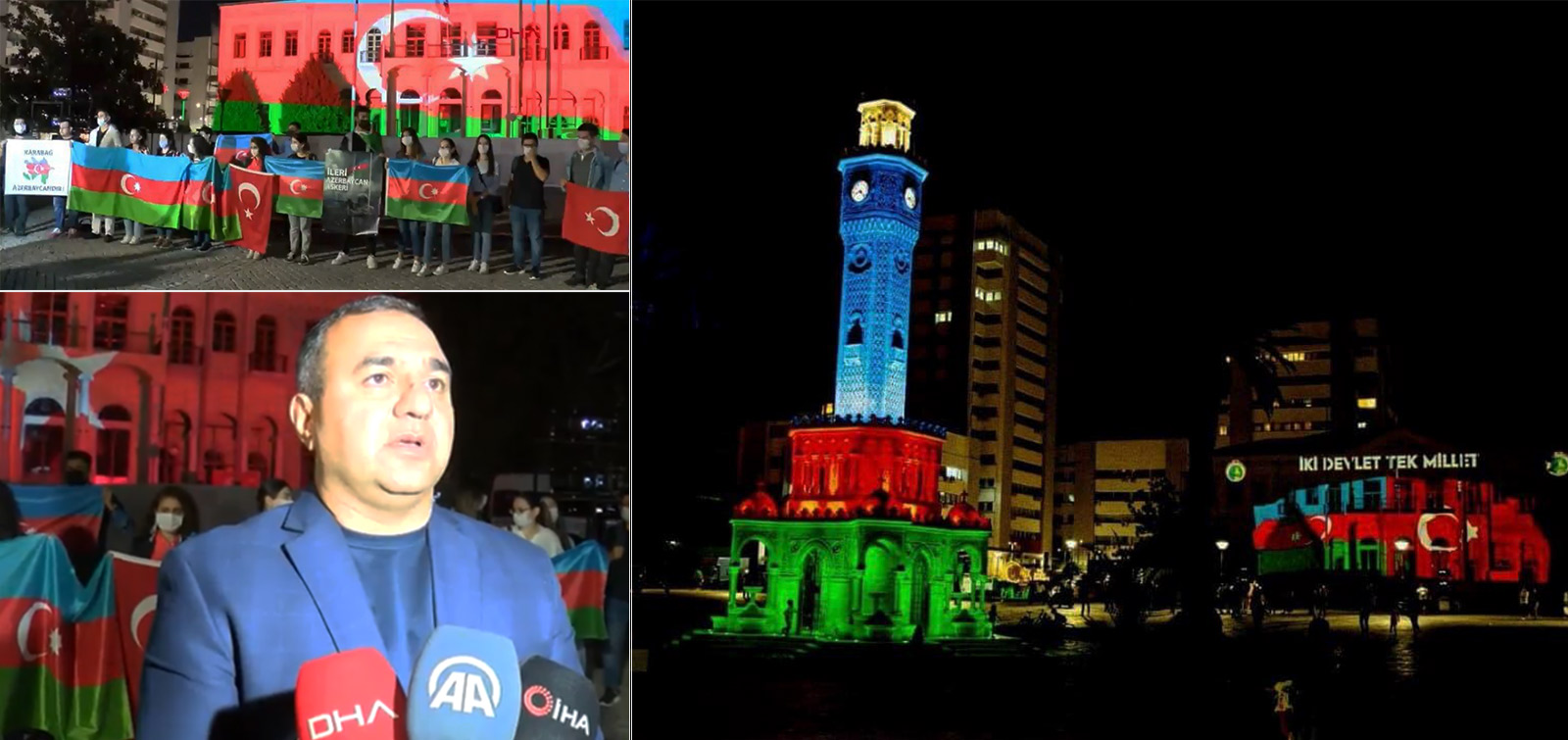 Great support was demonstrated to Azerbaijan in Izmir
The Clock tower and the building of the Governor's Office in Izmir, Turkey were painted in the colors of the Azerbaijani and Turkey flag. It caused gathering of city residents to this area.
The head of the Azerbaijani community Asif Gurban addressed the people of Izmir, who gathered with the Azerbaijani and Turkish flags to protest against the military provocations of Armenia and to support Azerbaijan. Expressing gratitude for the great support of the Turkish state and people, the speaker said that the recent provocation of Armenia has overwhelmed the patience of the Azerbaijani state and people.
"During this period, we received support, especially from Turkey, Ukraine and Pakistan. The high-level support provided by President Rejep Tayyip Erdogan, Minister of National Defense Hulusi Akar, Minister of Foreign Affairs Mevlut Chavushoglu and other officials at the highest level has been a real moral support to Azerbaijan".
Asif Gurban said that coloring of the Izmir Clock Tower and the government building in the colors of the Azerbaijani and Turkish flags with the support of the Izmir City Municipality and Governor's Office means loyalty to the principle of "one nation, two states" and solidarity with Azerbaijan."This is the first time such an event is taking place in Izmir. This makes Azerbaijanis living in Izmir and around the world very happy. "