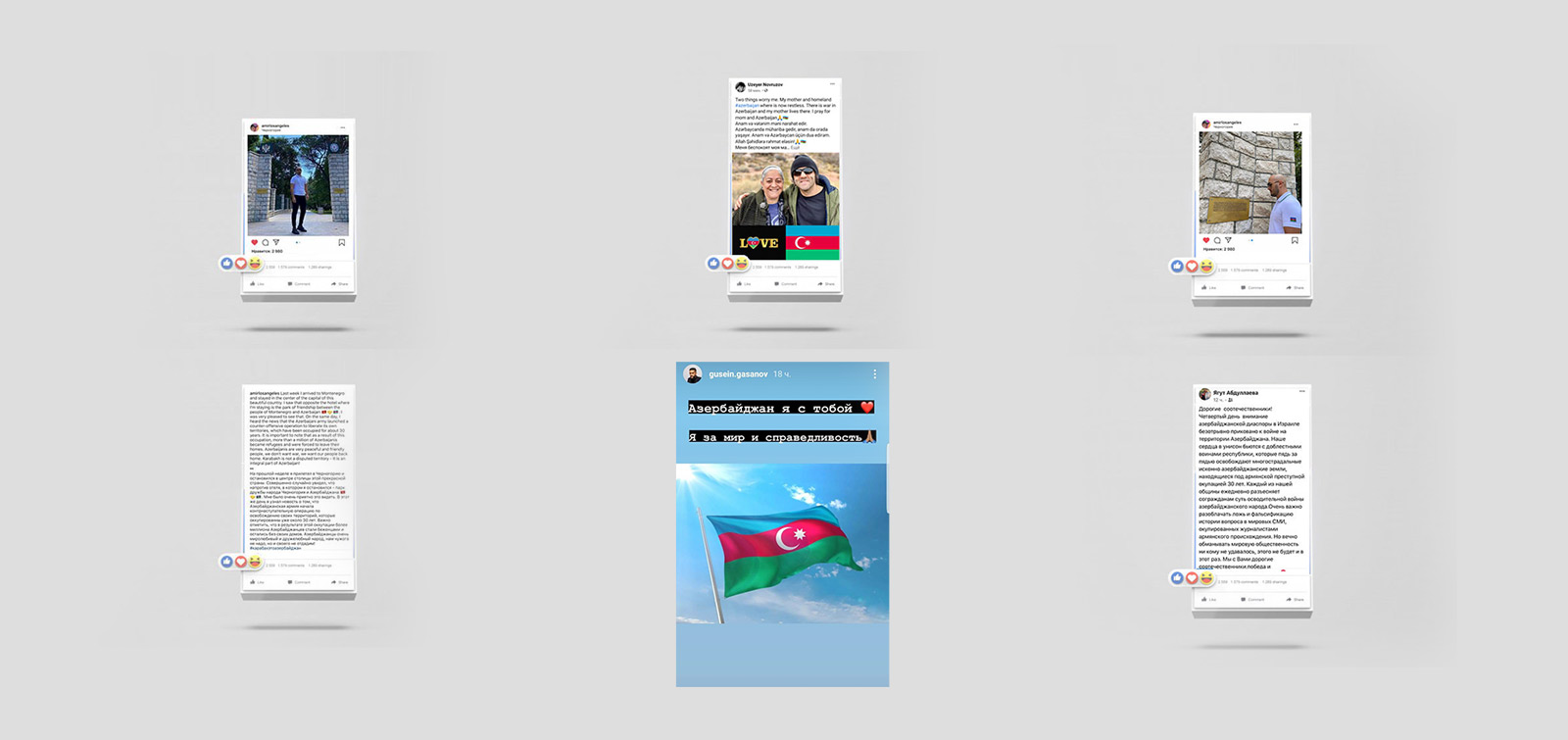 Shares of support for the Motherland from famous Azerbaijanis living in different countries
As a result of the armed provocation committed by the Armenian armed forces against Azerbaijan since September 27, 2020, a large number of civilians, residential and state facilities have been damaged. There are casualties among the civilian population and the military as a result of enemy provocations. Two of the dead were schoolchildren.
The Azerbaijani army is responding to the provocations of the enemy with a counterattack. All this is followed by Azerbaijanis living abroad, and the liberation of Azerbaijani lands is required. Our compatriots shared the following statuses on their Facebook pages and expressed their support for the Azerbaijani state and army: Amir Allahverdi, one of the most influential businessmen in America, said, "Dear compatriots, we are with you. Karabakh is Azerbaijan! "
Our famous compatriot living in America, Uzeyir Novruzov, who is in the Guinness Book of Records, said: "... There is a war in Azerbaijan, and my mother lives there. I pray for Azerbaijan and my mother"
Ramil Guliyev, an Azerbaijani athlete of the Turkey national team, said: "Our lands have been under occupation for 30 years ... I wish victory to the Azerbaijani army. Karabakh is Azerbaijan! "
Yagut Abdullayeva, the granddaughter of Ahmad Javad, the author of the words of our national anthem, our compatriot living in Israel, said: " We are with you, dear compatriots! Victory is with you, Azerbaijan!
Our compatriot living in Russia, famous blogger Huseyn Hasanov "Azerbaijan, I am with you."
The State Committee on Work with Diaspora calls on all our compatriots and all those who are on the side of justice to support the conveying of the truth to the world community and support Azerbaijani state at a time when Armenia's provocations against the civilian population and military continue. We thank everyone for their moral support in this issue.