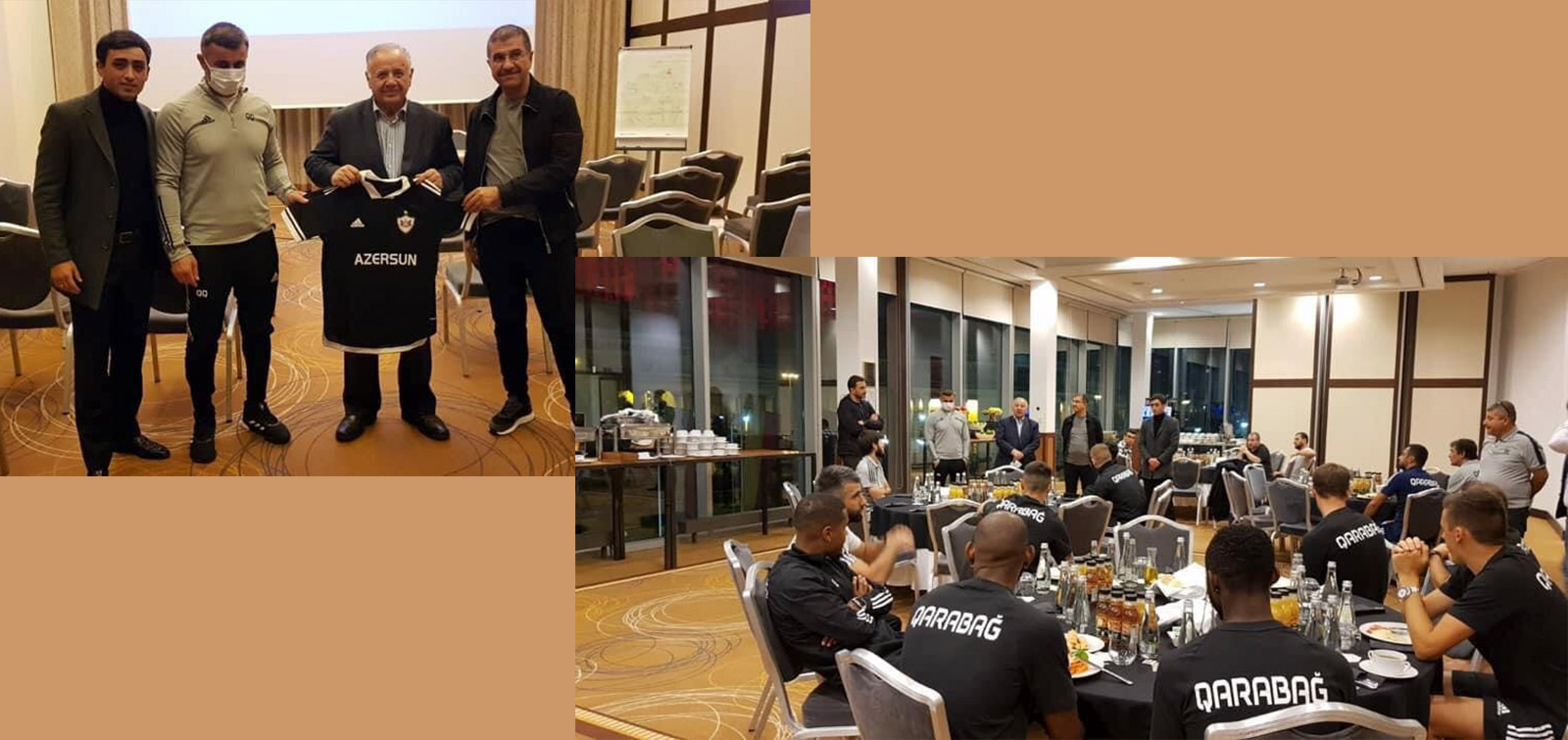 Our compatriots living in Poland met with the staff of "Qarabagh" FC
On September 30, our compatriots living in Poland met with members and head coach of "Qarabagh" football team Gurban Gurbanov, who have visited to Warsaw. The meeting was organized by the Azerbaijani Embassy in Poland and the Council of Poland Azerbaijanis.
The meeting, held in the building of Azerbaijani Embassy in Poland, was attended by Ambassador Extraordinary and Plenipotentiary of the Republic of Azerbaijan to Poland Hasan Hasanov, head of the Council of Azerbaijanis in Poland Farid Jafarli, representatives of the diaspora and our students studying in this country.
It should be noted that, On October 1, 2020, the football club "Qarabagh" will meet the Polish football club "Legia" in the play-offs of the Europa League in Warsaw. Due to the current pandemic, the game will be held without fans.
It also should be noted that some of our compatriots living in Warsaw will watch the game live at the Azerbaijani House.