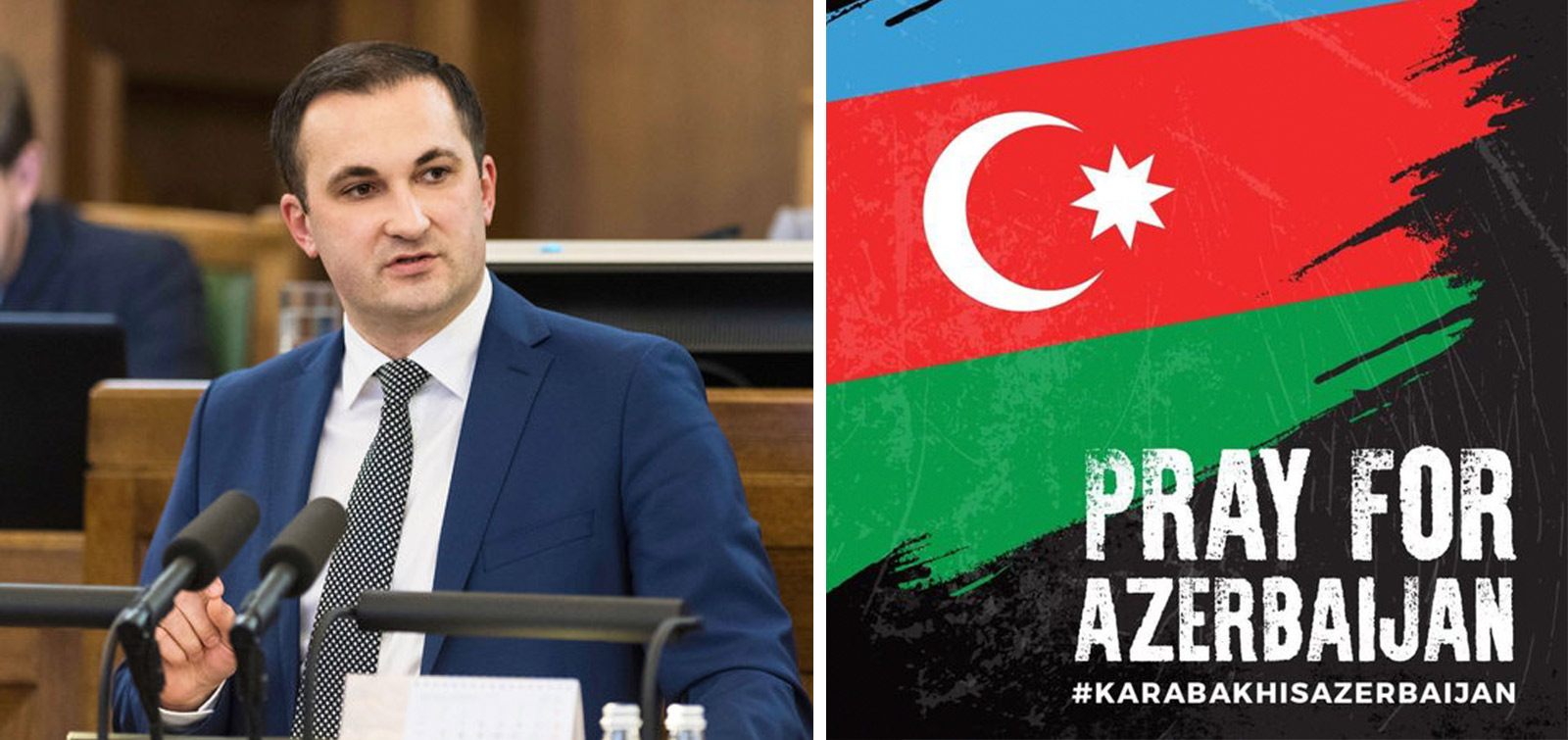 Our compatriot who is MP in Latvia supported Azerbaijan
Roman Naudinsh (Ibrahimov), a member of the Latvian Seimas (Parliament) from the "Everything for Latvia" party, shared the post expressing his support for Azerbaijan on social media.
Expressing concern over the military operations launched in Azerbaijan which have friendly relations with Latvia, the MP said that Armenian separatists occupied the Nagorno-Karabakh region of Azerbaijan and 7 adjacent regions, and about 1 million Azerbaijanis were displaced from their native lands and lived in tent camps for many years.
Roman Naudinsh stressed that the talks on the return of the occupied territories, which began in the 1990s, had failed, and that UN resolutions on the conflict had not been implemented. He said that European Union has been inactive in defending internationally recognized territorial integrity of Azerbaijan.
MP believes that sanctions should be imposed on Armenian officials, the European Union's policy of recognizing the territorial integrity of sovereign states should be resolutely implemented, the Armenian armed forces should withdraw from the occupied territories to stop the war and the both parties should go to the negotiating table.
It should be noted that Roman Naudinsh was born in 1980 in Valmiera, Latvia and is originally from the Siyazan region of Azerbaijan. Prior to his election, he served as Latvia's Minister of Environment and Regional Development.