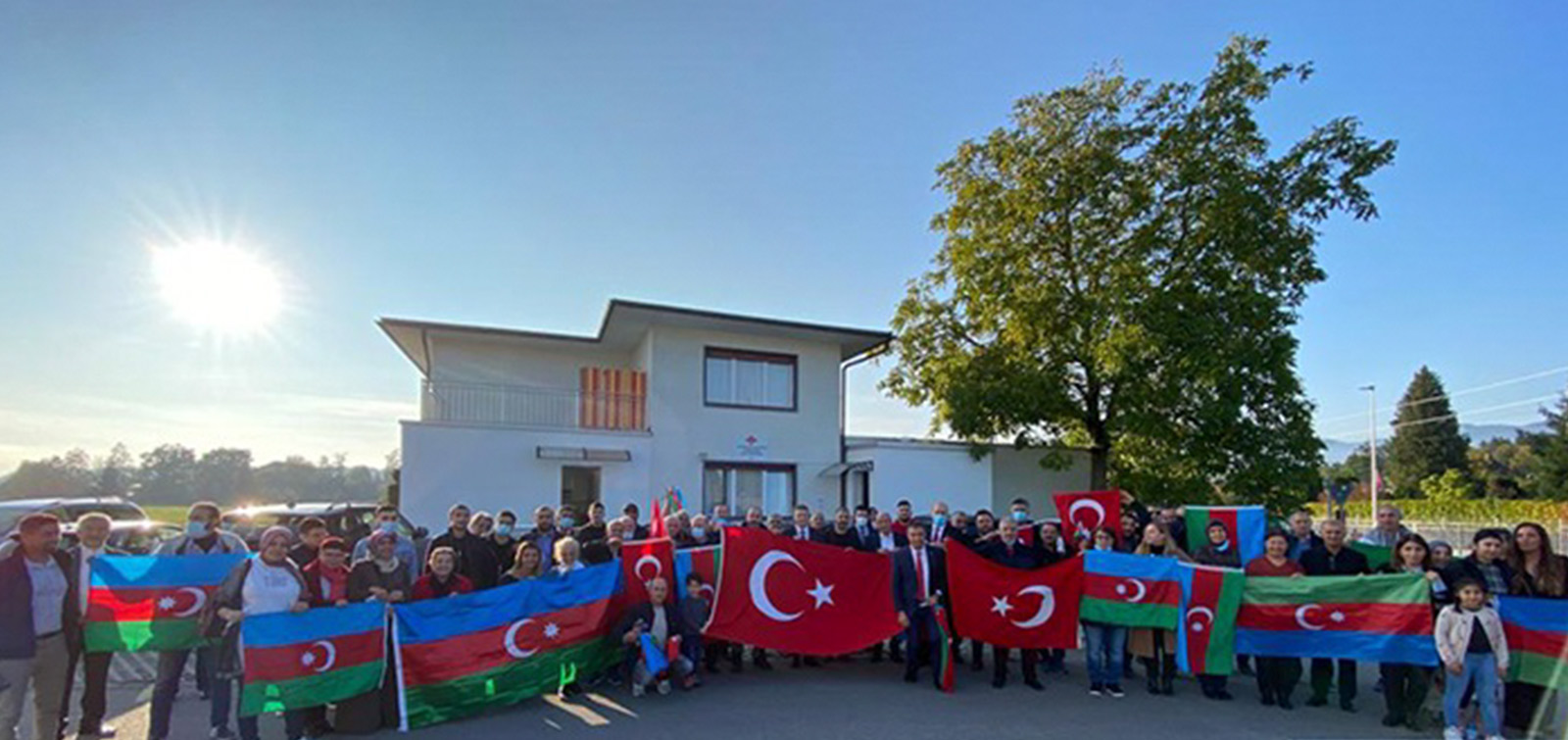 Support for Karabakh from Switzerland
The Turks of Switzerland demonstrated their support to the counterattack of the Azerbaijani armed forces after the attack of the occupying Armenians on the civilian population in Nagorno-Karabakh with heavy weapons. The atrocities of Armenians in the occupied Nagorno-Karabakh and surrounding areas and the tragedy of more than one million Azerbaijanis expelled from their homeland for 28 years were discussed at the event organized by the Embassy of the Republic of Azerbaijan in the Switzerland Confederation and the Principality of Liechtenstein and the Coordination Council of Azerbaijanis in Switzerland in the building of Azerbaijani-Turkish Cultural Association operating in Switzerland. Coordinators of the Coordination Council of Azerbaijanis in Switzerland Akbar Ganja and Leyla Baghirzade, President of the Switzerland Turkish Society Sharaf Yildiz, Chairman of the White Moon Association Suat Shahin and STC Board activist Mustafa Cavushoghlu spoke at the event.
Coordinator of the Coordination Council Akbar Ganja thanked the participants and said that on September 27, the Armenian armed forces again seriously violated the ceasefire, killing many civilians and destroying many settlements.
The head of the Switzerland Turkish Society Sharaf Yildiz said that in order to commemorate the 30,000 compatriots killed by Armenians in Nagorno-Karabakh, to remember our 1 million brothers and sisters expelled from their homeland, to support our soldiers who died to protect their homeland and to show the brotherly Azerbaijani people they came together. The head of the STC said that Karabakh is a Turkish country and has been under Armenian occupation since 1992. "Those who attacked our Azerbaijani brothers on September 27 are still Armenians. As Anatolian Turks living in Switzerland, we are always with our brothers and sisters, and we will be with them until the end. Our demand from international organizations is to call on the Armenian armed forces to leave Karabakh, which is an integral part of Azerbaijan.