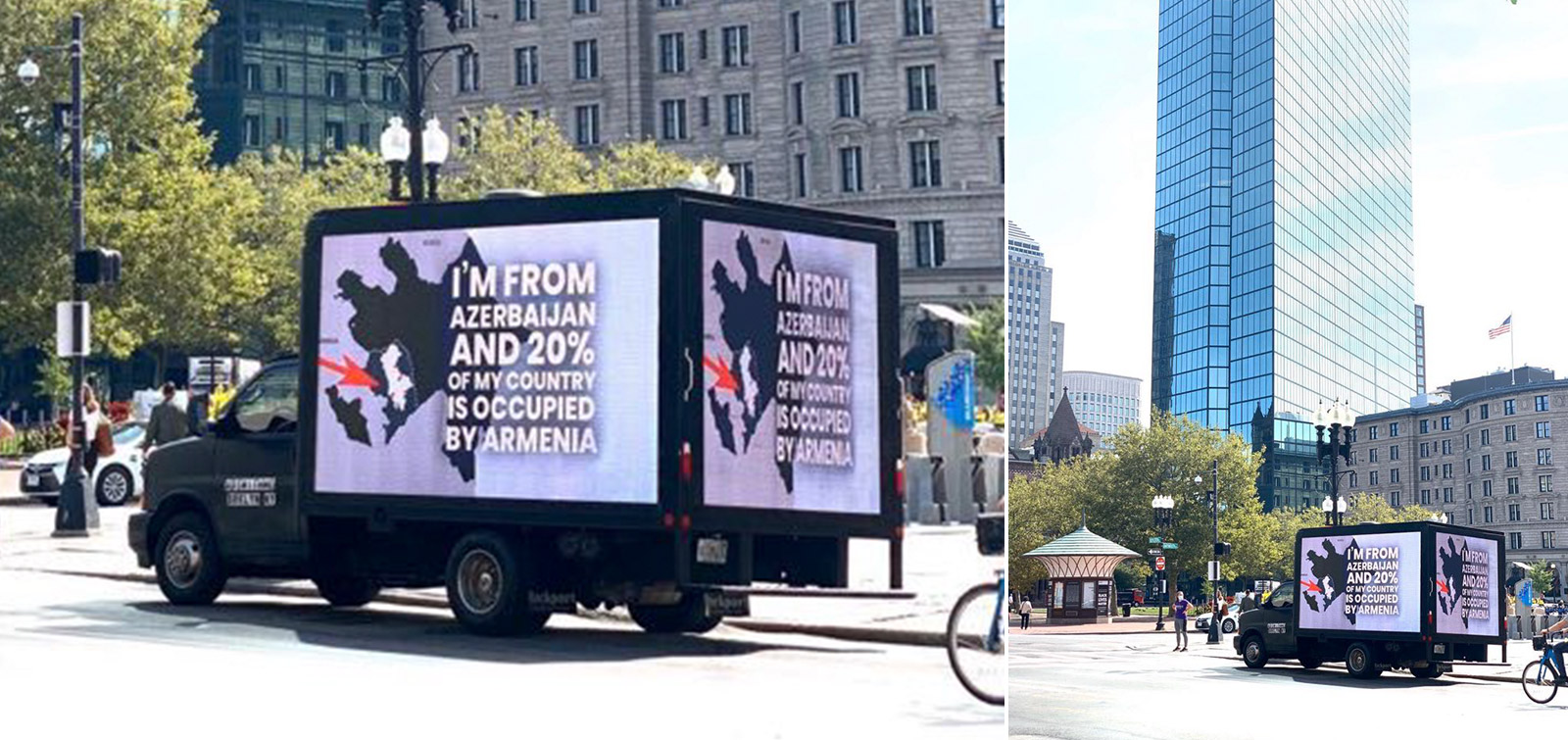 An interesting action from Nofal Aliyev, an Azerbaijani living in the United States
Our compatriots living abroad are holding various actions for support to the Azerbaijani Armed Forces and the Azerbaijani state, which have reacted to the large-scale military attack of Armenia on all fronts with self-defense operations fighting for the liberation of our lands with counter-attack.
One such action was held in Boston, Massachusetts, USA.
With the initiative and support of Nofal Aliyev, a businessman living in New York, a truck with an LED screen moved in the center of Boston. At that time, the slogan "I am from Azerbaijan and 20% of my country is occupied by the Armenia" was displayed on the screen.
It should be noted that this is another action organized by Nofal Aliyev.
During the July provocations of Armenia, a car with a slogan "Karabakh is Azerbaijan!" on the LED screen moved in the center of New York, including Times Square at the initiative of our compatriot.