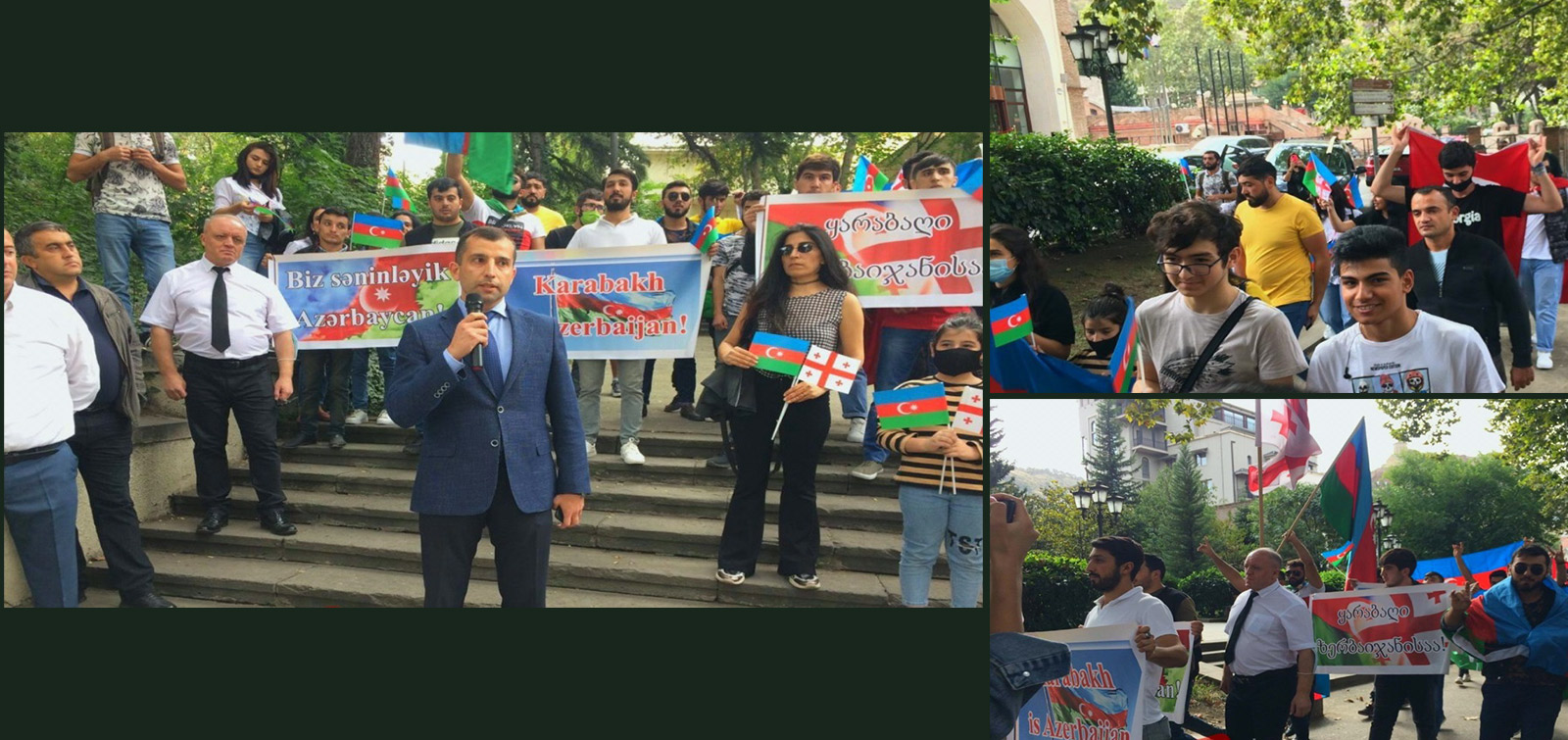 A rally for support to Azerbaijani state was held in Tbilisi
A rally for support to the independent Azerbaijani state was held in Tbilisi, Georgia.
The march started from the Park named after Heydar Aliyev ended in front of the building of Azerbaijani Embassy in Georgia. Along the way, the rally participants chanted slogans in support of the Azerbaijani state and the Azerbaijani armed forces.
In front of the embassy, the protesters observed a minute of silence in memory of our servicemen who died for the territorial integrity of Azerbaijan.
First Secretary of the Embassy Anar Rasulov met with the rally participants and thanked them on behalf of the Azerbaijani state for their support. Noting that the Azerbaijani Army continues to win in the Great Patriotic War, the diplomat said: "Our Armed Forces carry out successful operations. Azerbaijani soldiers will liberate all our occupied lands."
He called on our compatriots to be vigilant and not to succumb to provocations.
The rally ended with the slogans such as "Shoot, go trench, Azerbaijani soldier! "," Karabakh is ours and will be ours! "," Karabakh is Azerbaijan!"