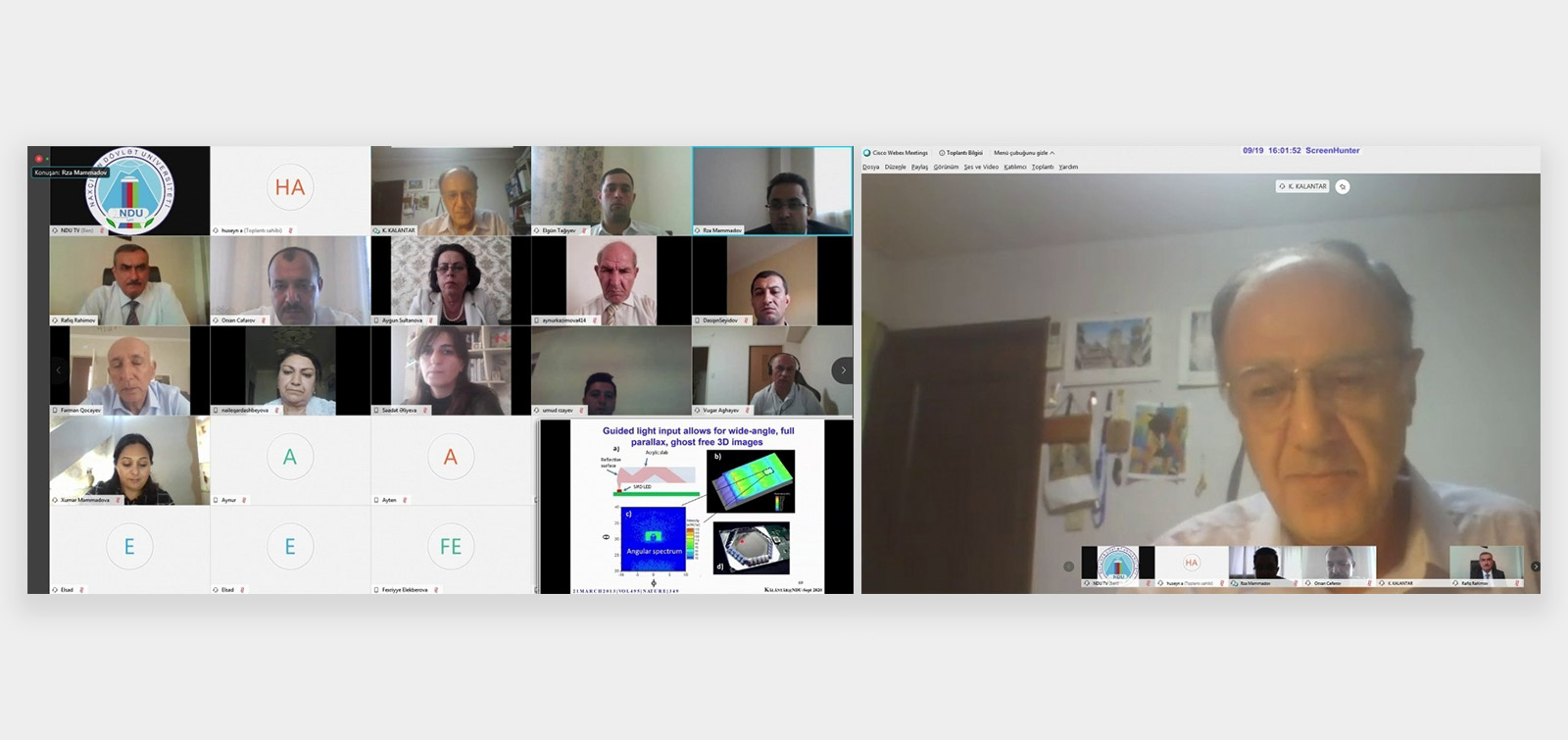 An Azerbaijani scientist living in Japan spoke at a webinar of Nakhchivan State University
Azerbaijani scientist living in Japan Khalil Kalantar spoke at the webinar named "Optics for LCD Lighting Unit" organized at Nakhchivan State University.
Opening the webinar, Rafig Rahimov, Vice-Rector for Education and Training Affairs of the University, introduced Kh. Kalantar and spoke about his diaspora activities, noting that he is the chairman of the Azerbaijan-Japan Friendship Center and a member of the Coordinating Council of World Azerbaijanis.
During the event, Khalil Kalantar made a presentation on his research in the field of LCD technologies. He spoke in detail about his discoveries as the creator of one of the main components of LCD TVs, computers and mobile phones - the backlights of the liquid crystal display, and answered questions from participants.
It should be noted that, an Azerbaijani scientist who has been working on optical devices and modules for LCD blocks since 1995, is the first designer and manufacturer of light-guided microstructured functional optical boards.
Kh. Kalantar is the author of about 100 patents, more than 130 scientific articles and co-author of 14 books in the field of electronics engineering, creation of new generation screens. His works have been published in English, Japanese, Chinese and Korean. He is currently a Senior Research Fellow at Global Optical Solutions and CEREBA (New Generation Chemical Materials Research Institute). Our compatriot is known for his research not only in Japan, but also in America and Europe.