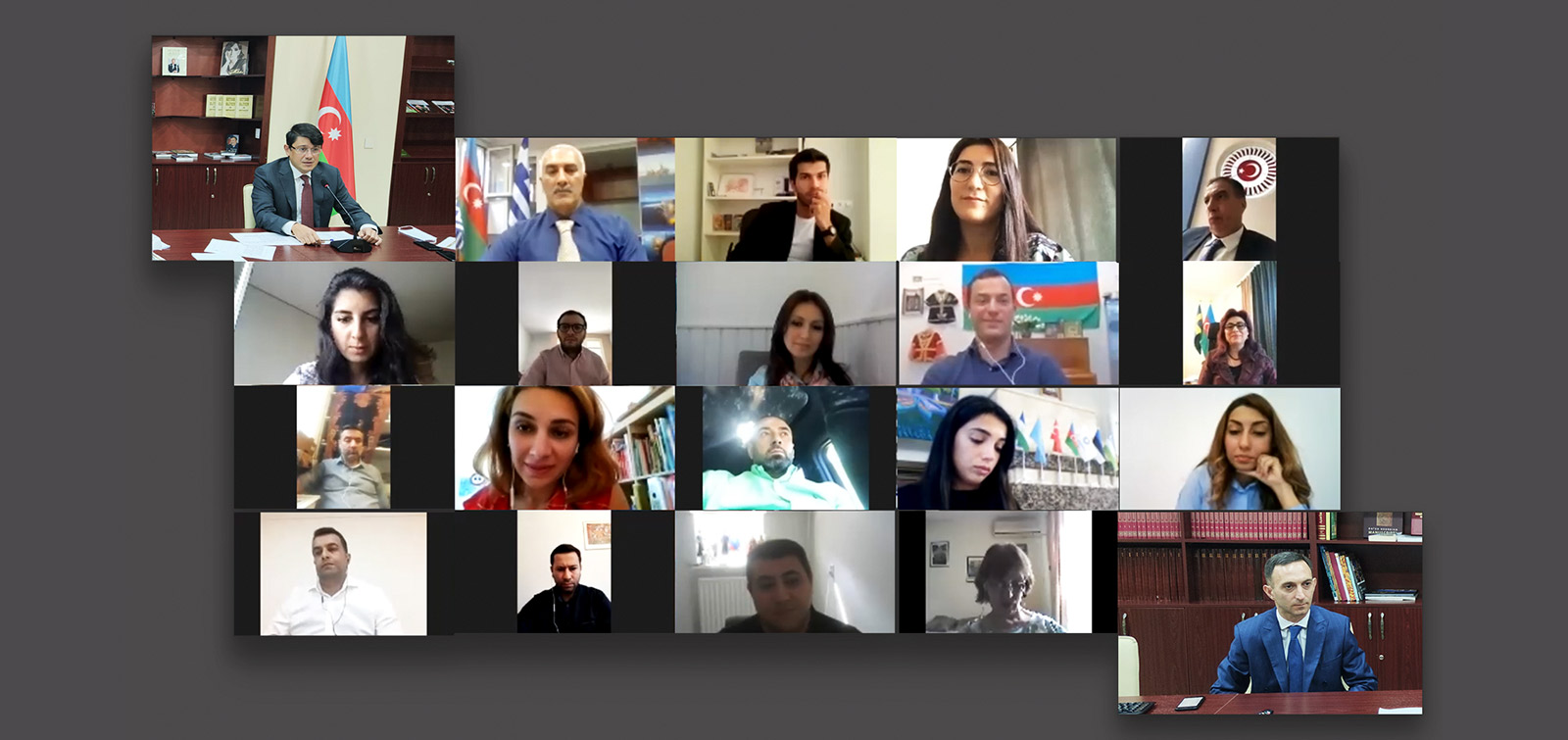 Access opportunities of Azerbaijanis living abroad to European media was discussed
The State Committee on Work with Diaspora organized a video conference on "Work on European media and international organizations" with the participation of coordinators of the Coordination Councils of Azerbaijanis living abroad and the heads of a number of diaspora organizations.
Chairman of the Committee Fuad Muradov spoke about the diaspora policy of our state, the importance of organizing Azerbaijanis living abroad, emphasizing that the activities of our diaspora are always in the focus of the Azerbaijani state.
He spoke about the recent expansion of Armenia's aggressive policy, illegal settlements in the occupied Azerbaijani lands, and preparations by them for a new war.
The chairman of the committee recalled the views of President Ilham Aliyev "the events in Tovuz were another lesson for them " and reminded that Azerbaijanis living abroad were very active in informing the international community about the provocation in Tovuz.
Discussions were held and proposals were made to expand the activities in all foreign platforms, including the media and social media, to use modern methods of promotion to provide the world community with more detailed information on Armenia's aggressive policy and to work with international organizations at a more professional level.
The conference participants also noted that they are considering the establishment of Azerbaijani media outlets in their countries, and spoke about the importance of proper use of existing potential. Representatives of the diaspora from 17 countries took part in the video conference.