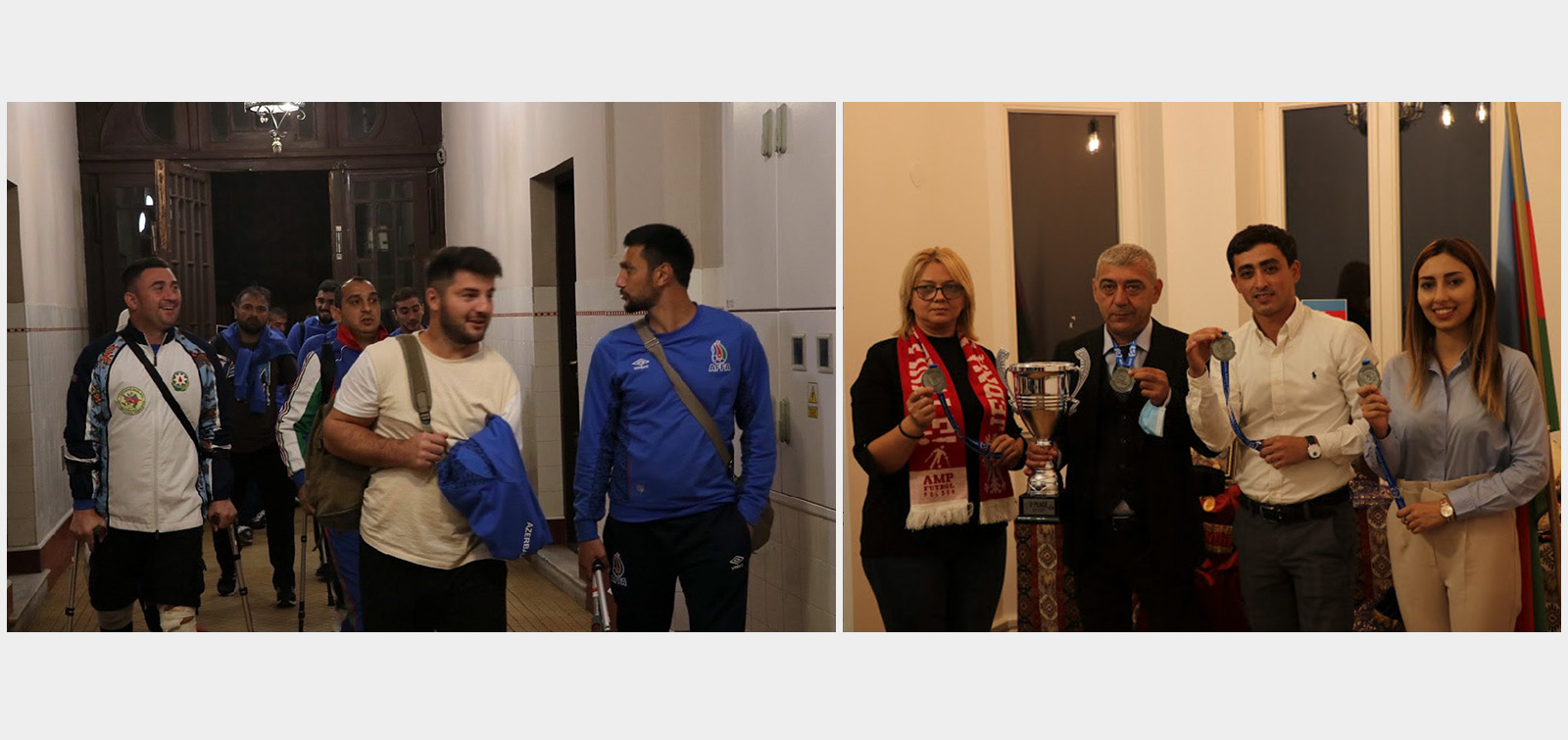 Members of the "Amputant" team visited the Azerbaijani House in Warsaw
A meeting with members of the Karabakh Disabled Fighters Football Federation (KDFFF) was held at the Azerbaijani House in Warsaw, Poland.
It should be noted that in the final round of the "European Amputant Football Cup -2020", held in Warsaw from 18 to 22 September, the Azerbaijani team "Amputant" took second place and won a silver medal.
After the victory the meeting was held which was attended by Farid Jafarli, chairman of the Council of Azerbaijanis in Poland, Lala Zeynalova, head of the Azerbaijani House in Poland, and Azerbaijani students living in Poland.
During the event, Vice President of the Federation Ziya Ahmadov spoke about the history of the organization, its activities, success in a short time, the success of the "Amputant" team, the support provided to this sport in our country, the importance of integration of our disabled people into society as a result of Armenia's military aggression against Azerbaijan.
The guests expressed satisfaction with the operating of the Azerbaijani House, which is a part of our country in Poland, and the meeting with our compatriots.
The meeting ended with the presentation of various gifts and commemorative photos to the members of the Federation on behalf of the Azerbaijani House.