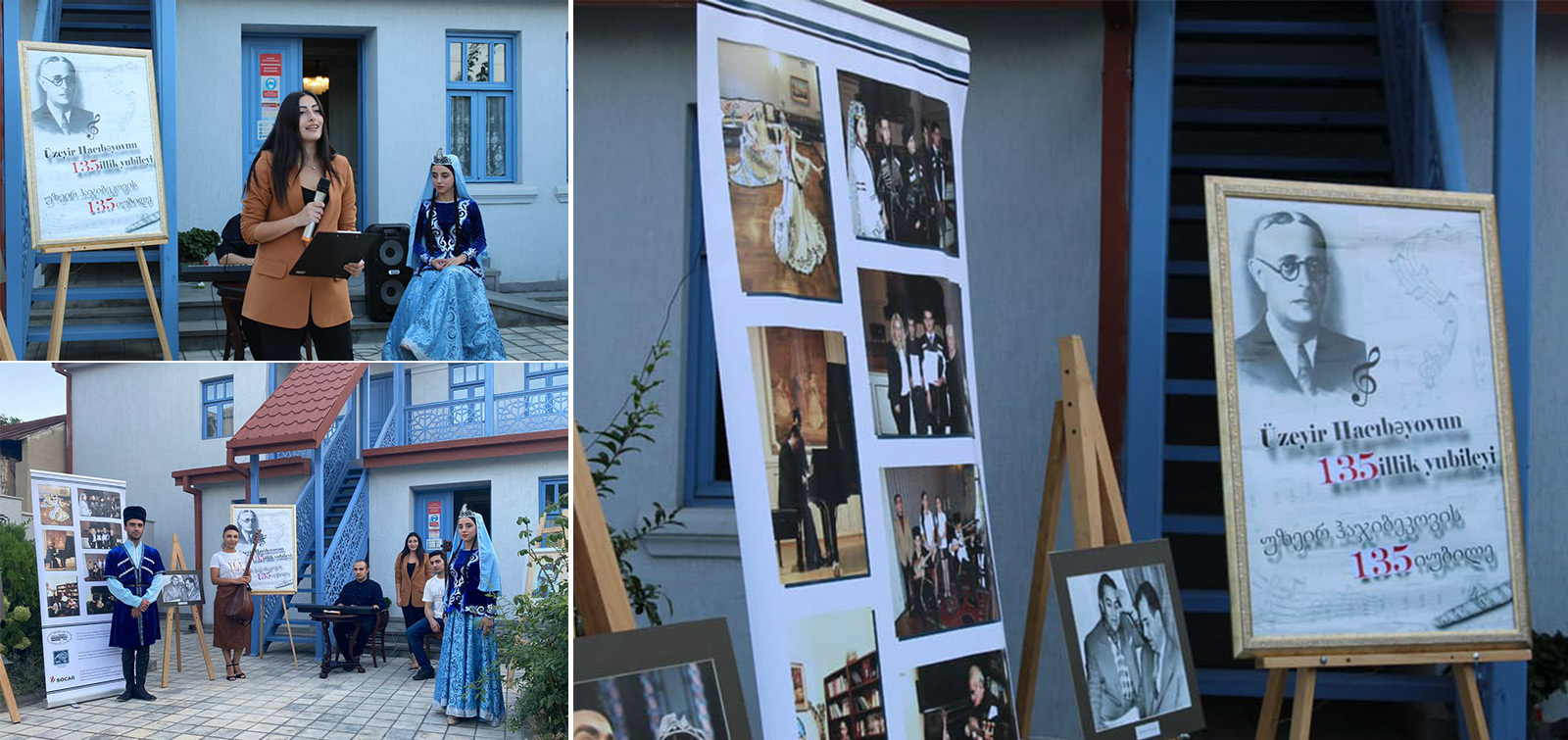 135th anniversary of Uzeyir Hajibeyov and the National Music Day was celebrated in Tbilisi
An event dedicated to the 135th anniversary of the founder of Azerbaijan's professional music and national opera, prominent composer Uzeyir Hajibeyov and the National Music Day was held in Tbilisi, Georgia.
The event, organized by the Azerbaijan Culture Museum named after Mirza Fatali Akhundov, took place in the house museum of prominent writer Nariman Narimanov. Opening the event, Leyla Aliyeva, an employee of the Azerbaijan Culture Museum, gave detailed information about the life and work of the great composer, the history of the National Music Day, and noted that the event was held in a different format due to the pandemic.
In the artistic part of the event, performances and dances from our national music performed by Azerbaijani musicians and dancers operating in Georgia were demonstrated.