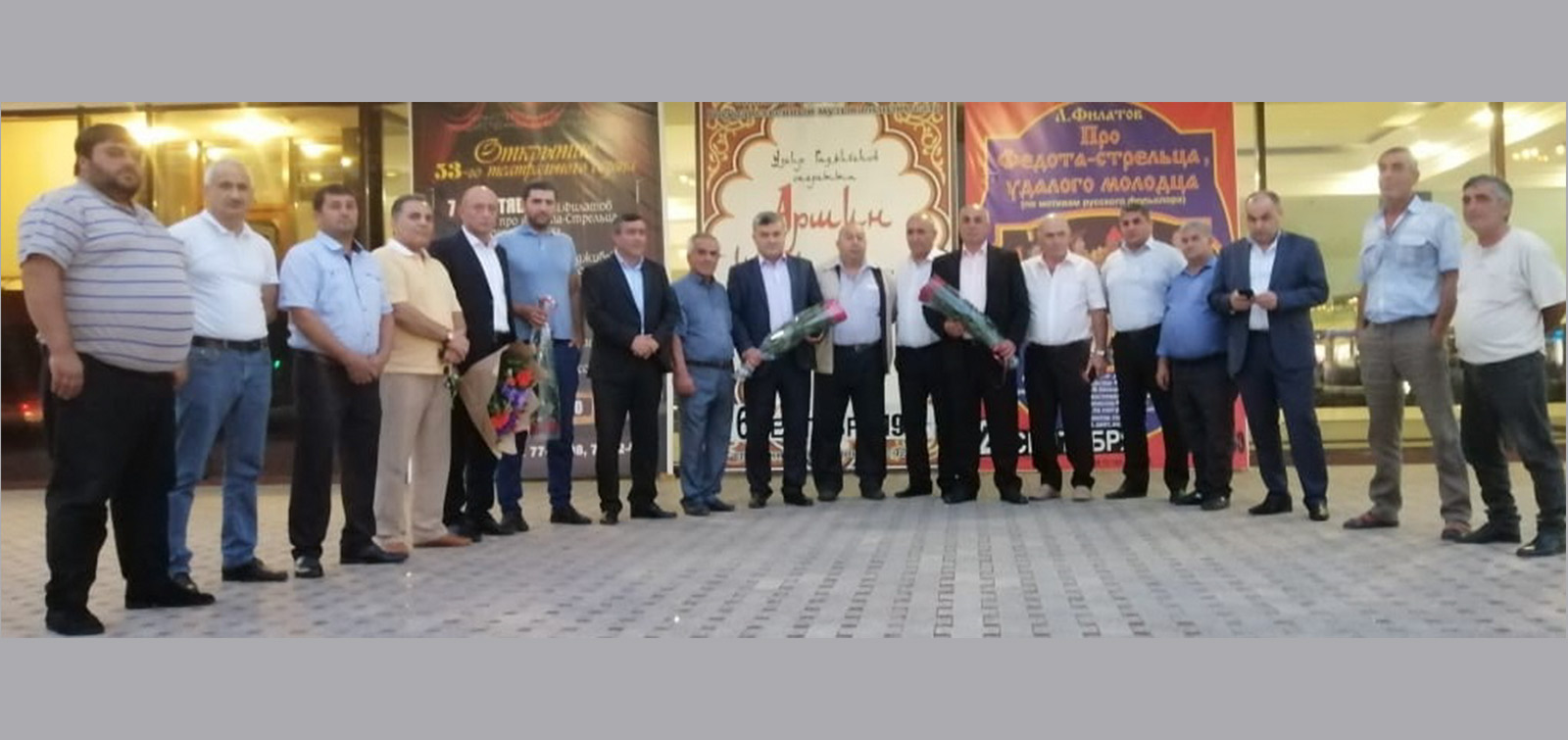 The operetta "Arshin mal alan" was performed in Nalchik
The operetta "Arshin mal alan" by prominent Azerbaijani composer Uzeyir Hajibeyov was presented in Nalchik, the capital of the Kabardino-Balkaria Republic of the Russian Federation.
The operetta was staged at the initiative of the State Musical Theater of the Ministry of Culture of the republic. The play is directed by Roman Dabagov and conducted by Alexander Chepurny. The management of the theater explained their option by the fact that this work has a cheerful, meaningful and rich music. According to them, "Arshin mal alan", which differs with its charming and unique music, is shown with great success all over the world and wins the sympathy of the audience.
Among the spectators of the operetta were the chairmen of public organizations operating in the Stavropol Territory and the Karachay-Cherkessia Republic, representatives of the Azerbaijani diaspora - Farhad Ahmadov, Asif Musayev, Tahmasib Zeynalov, Hagverdi Mammadov and others.