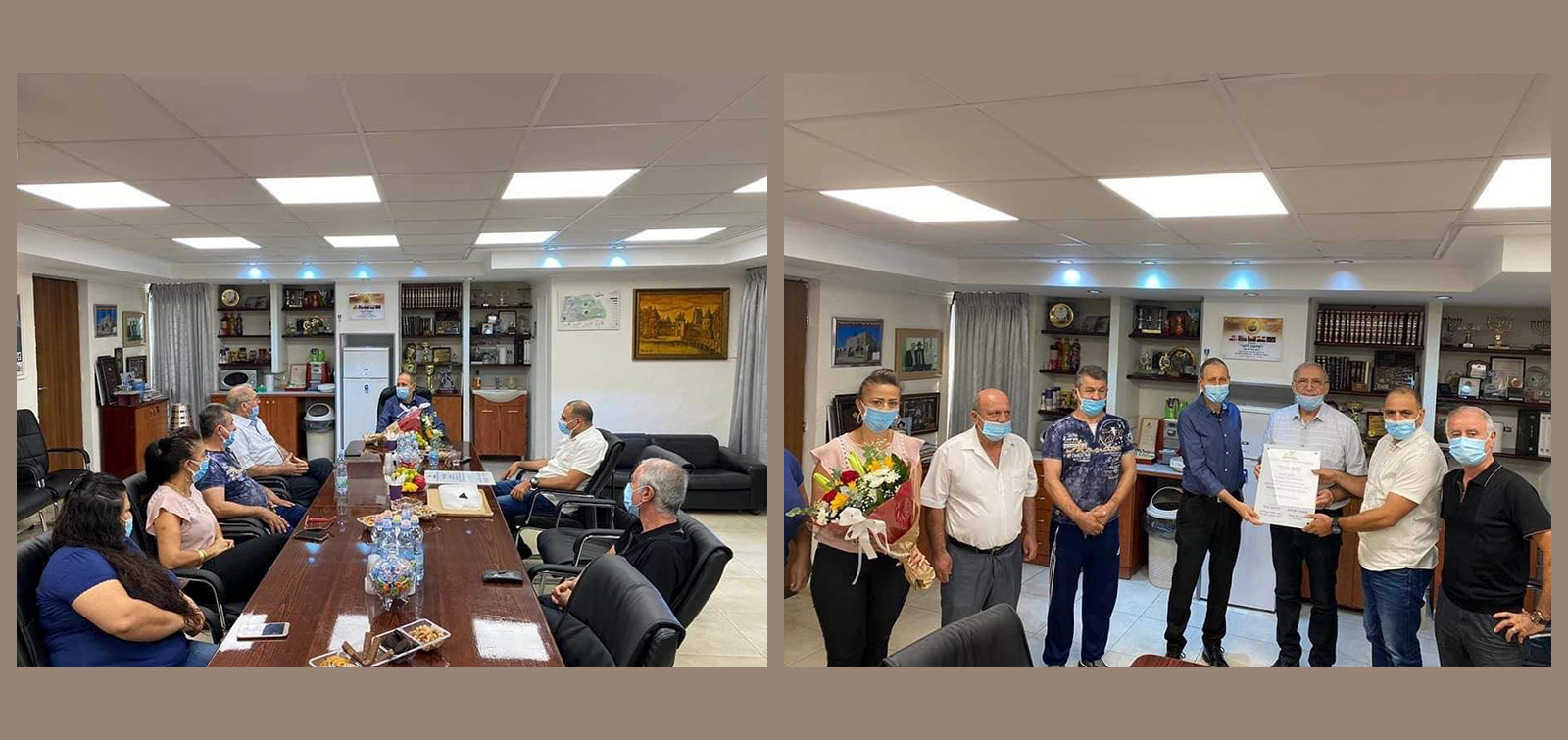 The head of the "Azerbaijani House in Israel" was awarded a letter of appreciation from the Akko City Hall.
Nehemiah Shirin Michaeli, head of the Azerbaijani House in Israel in Akko, Israel, was awarded a letter of appreciation by the city hall.
During the presentation of letter, the mayor of Akko, Shimon Lankri, said that the head of the Mountain Jews Community of Azerbaijan was awarded for his contribution to society. "Thanks to national leaders such as Nehemiah Shirin Michaeli and the chairman of the Caucasian Jews Union Pavel Yelizarov, the Mountain Jews Community of Azerbaijan is growing stronger day by day," the mayor said.
Speaking at the event, Nehemiah Shirin Michaeli and Pavel Yelizarov thanked the city administration for the high appreciation of their activities. They expressed satisfaction with the cooperation between the Mountain Jews Community of Azerbaijan and the city hall and spoke about their future plans.
At the end of the meeting, Nehemiah Shirin Mikhaeli was presented a letter of thanks and a bouquet of flowers, and a photo was taken with the mayor.
It should be noted that the mayor of the Israeli city of Akko Shimon Lankri had been on a visit to Azerbaijan. Noting that Israel appreciates the role of the Azerbaijani leadership in the sincere attitude to the 20,000 Jewish community in the country, the mayor said that Azerbaijan is a real example of inter-civilizational and inter-religious dialogue and supports the Azerbaijani people in the Nagorno-Karabakh conflict. Shimon Lankri expressed this position during the July 12 military provocations by Armenia.