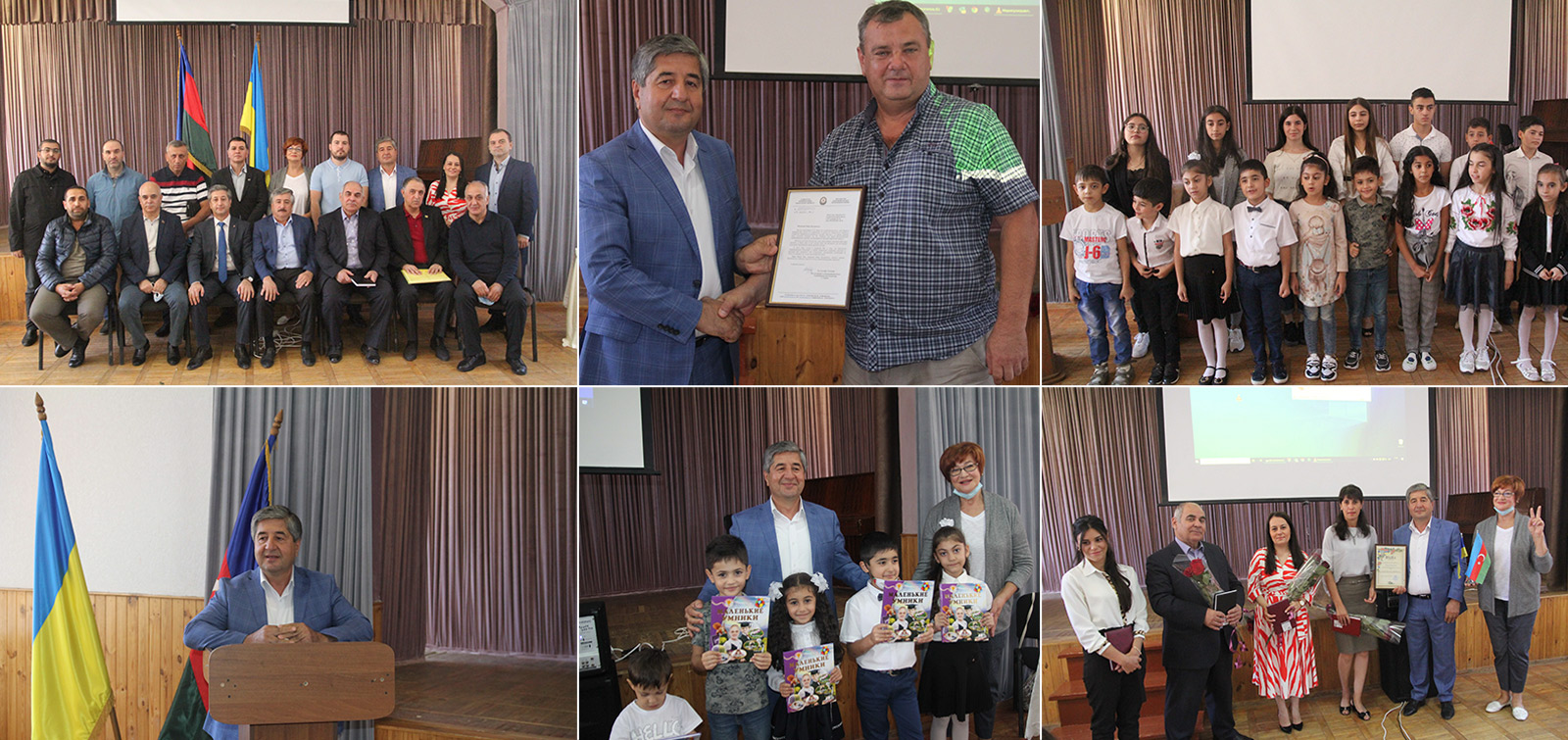 The first bell rang at the "Friendship" educational center in Kharkov
A solemn event dedicated to the beginning of the new school year was held at the Cultural and Educational Center of the Ukrainian-Azerbaijani "Friendship" Society in Kharkov, Ukraine. The Center, which has been operating for 20 years, has created all conditions for students who want to learn the Azerbaijani language, history, culture and traditions at a high level.
Chairman of the "Friendship" Society Murad Omarov, the head of the Kharkov city council's department for work with public associations Nikita Sterin and others spoke at the event. The speakers congratulated the students, parents and teachers on this wonderful event and wished them success. They spoke about the activities of the "Friendship" Center and the successful participation of its students in city and regional events.
Thanks were expressed to the Kharkov city council, the mayor, the Shevchenko district education department and the director of secondary school No. 131 Yuri Chernenko for their support of the center's activities.
On behalf of Azerbaijani Ambassador to Ukraine Elmira Akhundova, Yuri Chernenko was thanked, on behalf of Kharkov Mayor Gennady Kernesi, chairman of the "Friendship" Society Murad Omarov, board member of the center Alexander Hamzayev and director of the center Vusala Muradova were awarded honorary diplomas.
During the event, a slide show reflecting the brightest episodes of the last two years of the "Friendship" Center was demonstrated. The first bell rang at the end of the event.