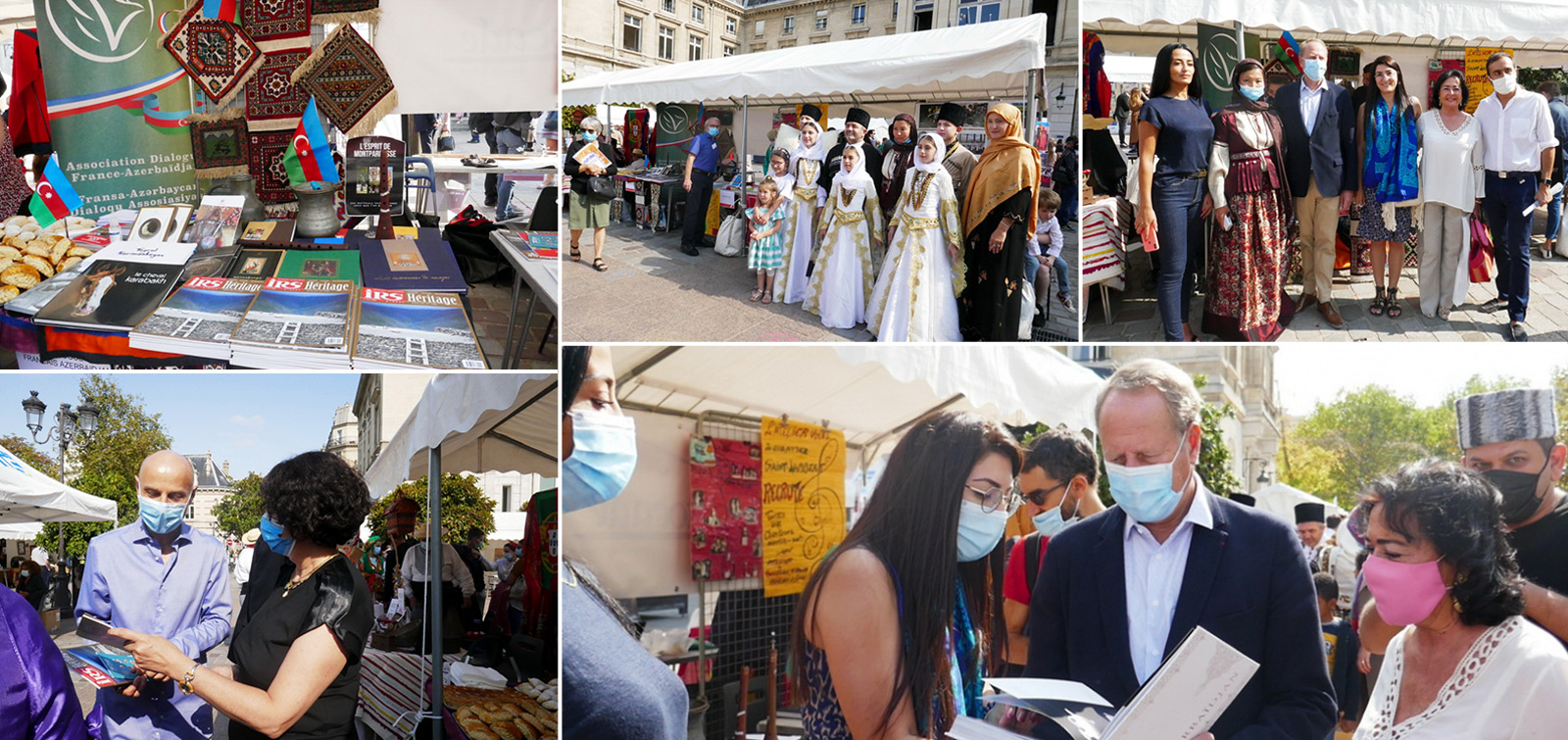 Our country was successfully represented at the traditional "Association Forum" in Paris
Azerbaijani culture and history were presented at the traditional "Association Forum" held in the XV arrondissement of Paris.
Our country was represented by the France-Azerbaijan Dialogue Association (FADA) in France at the forum organized in front of the mayor's office of the 15th arrondissement.
Various literature and publications on Azerbaijani culture, art, history, traditions, tourism potential, national costumes, samples of national sweets and music programs were demonstrated in the corner of FADA. This aroused great interest among Parisians and visitors to the capital.
Along with the activities of FADA, the visitors were told about the tolerant and multicultural environment in Azerbaijan, Karabakh realities and shown various informative materials.
Among those who visited the corners was the mayor of the XV arrondissement of Paris Philippe Gujon. The mayor, who was interested in the books displayed in the corner of FADA, was informed about Azerbaijan, and books on our history and culture were presented to him.
It should be noted that the 15th arrondissement of Paris (arrondissement de Vaugirard) is one of the 20 administrative districts of the French capital. The circle, formed in 1860 as a result of the annexation of Vaugirard and Grenelle to Paris, is located on the left bank of the Seine and is the most densely populated area of the capital.