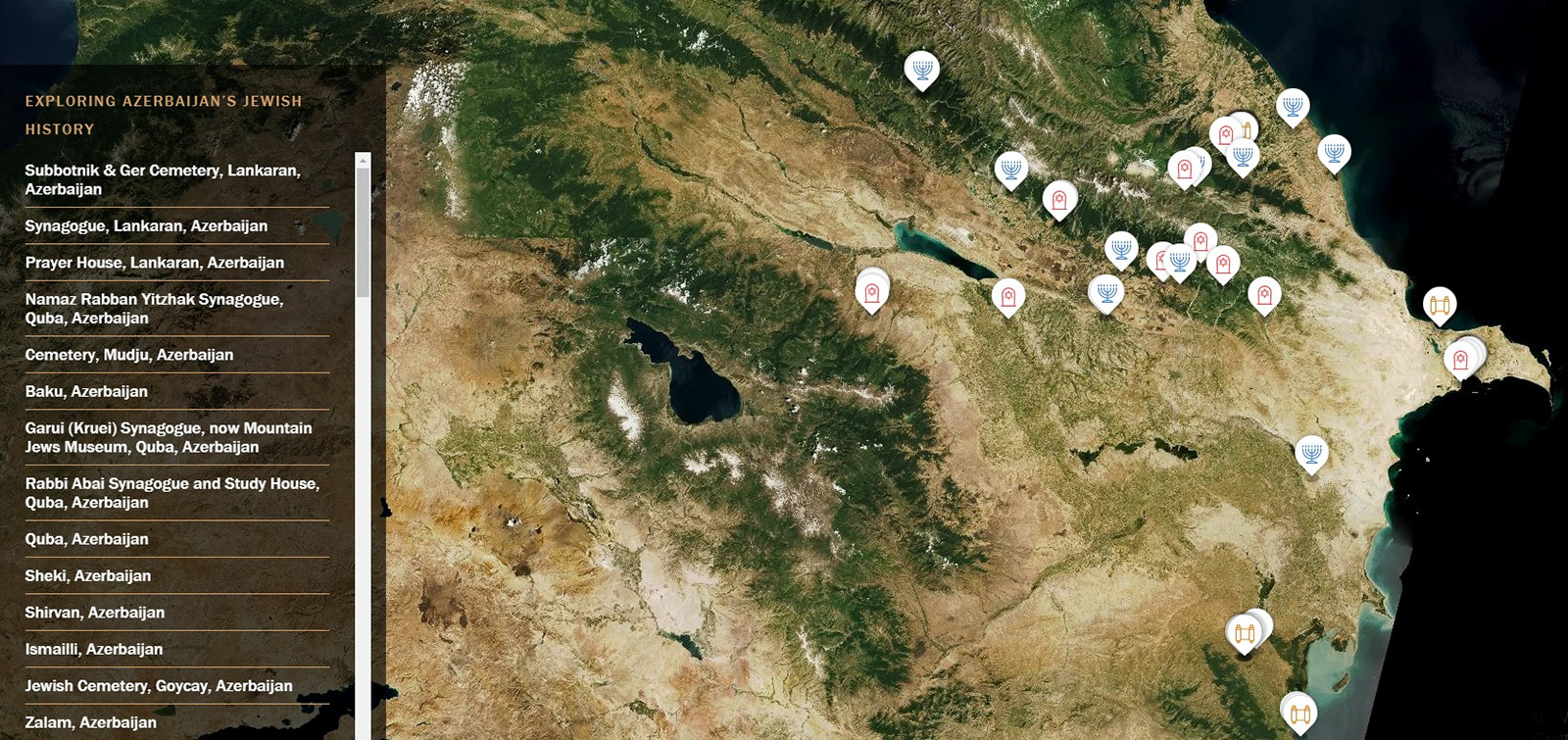 An online map of Azerbaijani Jews has been developed with the support of the State Committee
The website of the virtual platform "Diarna" contains detailed information about the history of the Jewish community in Azerbaijan and an online map.
It should be noted that, in the summer of 2019, the founder of the tourism company "Moreshet Adventures", Arieh Scharnberg, visited Azerbaijan to study the history of Jews in our country. With the support of the State Committee on Work with Diaspora, the researcher, conducted the study in collaboration with the American Sephardi Federation and the "Diarna" virtual platform, which works to preserve the Jewish historical heritage in digital form in various regions. During four months, Arieh Scharnberg established contacts with the Jewish community and explored many interesting aspects of the history and heritage of this nation.
The American Sephardi Federation thanked to the State Committee on Work with Diaspora for its support in conducting the study.
The mentioned online map is available at https://diarna.org/exhibits/exploring-azerbaijans-jewish-history/.