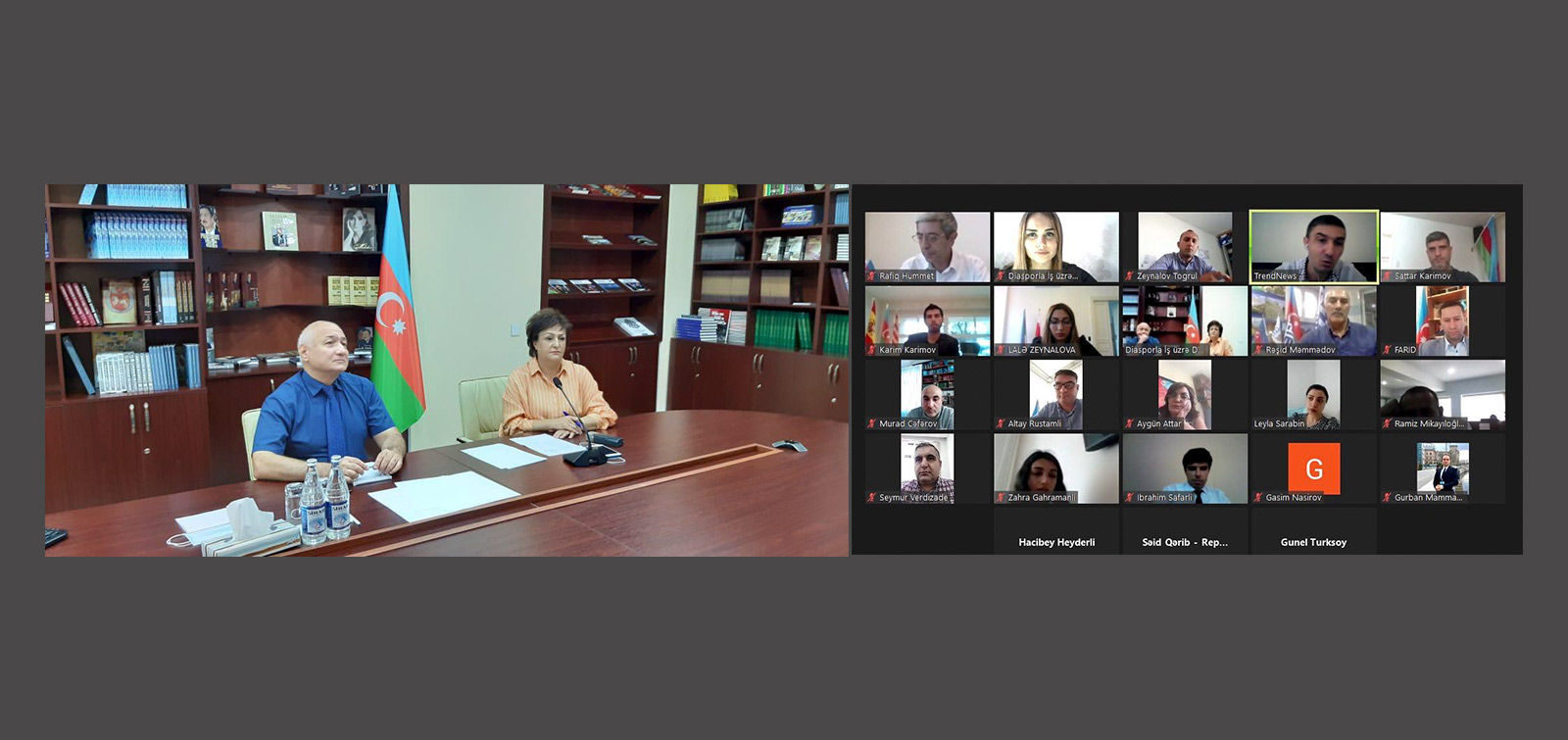 A video meeting of the heads of Azerbaijani houses and "Karabakh" schools with the media was held
A virtual meeting was organized between the heads of Azerbaijani houses and "Karabakh" weekend Azerbaijani schools abroad with representatives of the media in our country at the initiative of the State Committee on Work with Diaspora.
The event was attended by the heads of Azerbaijani houses operating in Berlin, Munich, Cologne (Germany), Warsaw (Poland), Tallinn (Estonia), Salzburg (Austria), Ankara (Turkey), Kiev (Ukraine), Budapest (Hungary), Barcelona (Spain) and Marneuli (Georgia), ) heads of "Karabakh" schools in Nantes (France) and Bern (Switzerland), chairman of the Greek-Azerbaijani Friendship Society "GALA", representatives of AzerTaj, Trend, Apa, Publika, Report and other media outlets, independent journalists and employees of the State Committee.
Speaking at the event moderated by the spokeswoman of the State Committee Vasila Vahidgizi, the heads of Azerbaijani houses and "Karabakh" schools gave detailed information about the history of houses and schools, their activities, various projects, and steps taken during the the strict quarantine phase of the pandemic and Tovuz events.
The event was followed by the answers to journalists' questions and a wide exchange of views. The questions of the media covered the initiatives to promote the truth about Karabakh, the steps taken to support our compatriots during the pandemic, cooperation with Azerbaijani students studying abroad and other issues.
At the end, a video reflecting the activities of Azerbaijani houses and Karabakh schools was presented.