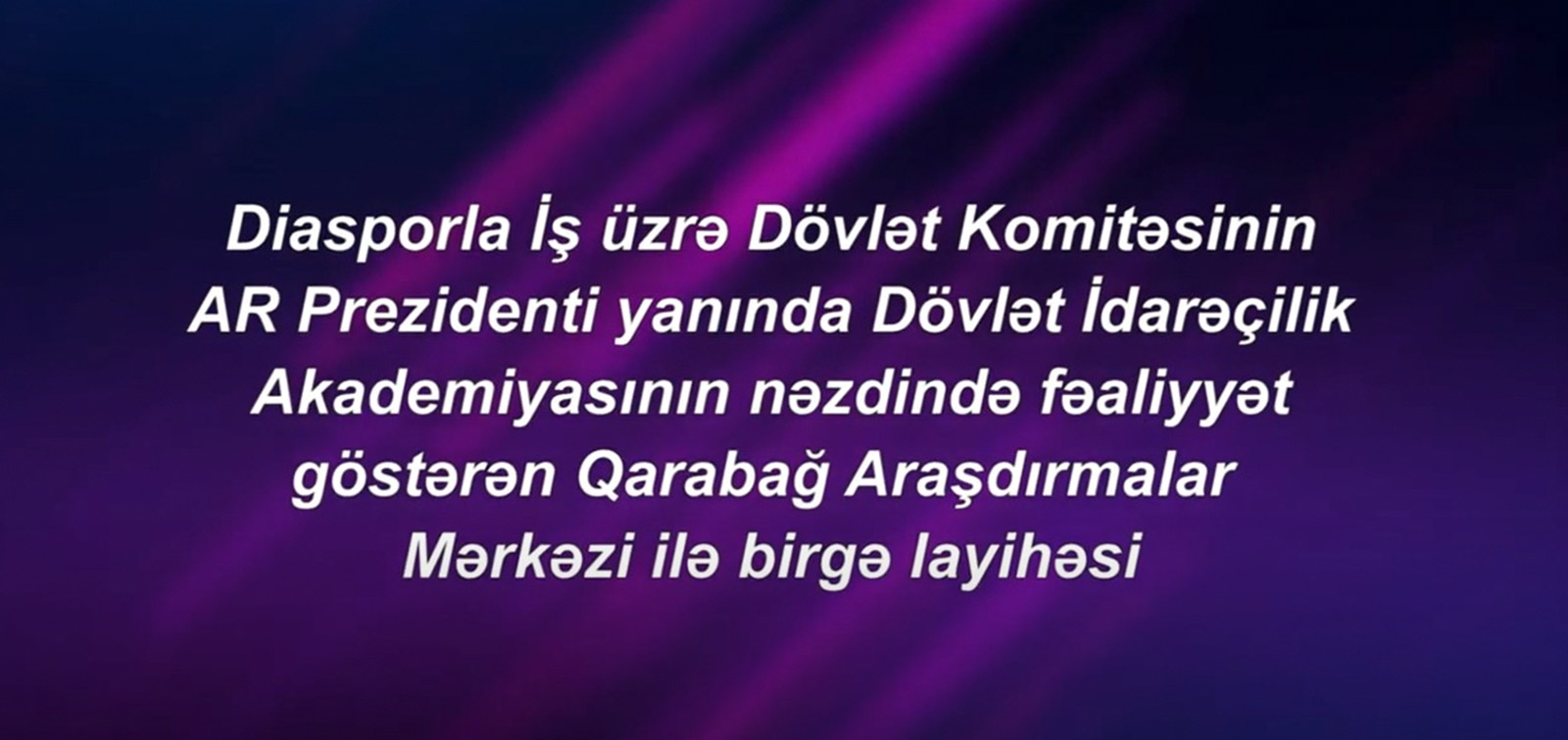 "Karabakh hour" program goes on air
The "Karabakh hour" TV project, launched by the State Committee on Work with Diaspora of Azerbaijan to raise the international community's and especially world Azerbaijanis' awareness of Karabakh realities, has been broadcast.
The first edition of the "Karabakh hour" project has been broadcast and program highlighted the purpose of the establishment of the Nagorno-Karabakh Autonomous Oblast. The program presented by Doctor of Political Sciences, Professor Elchin Ahmadov also answered the questions of Azerbaijani youth living abroad. The program will be broadcast on Diaspora TV, social media resources of the State Committee and YouTube channel of the "Karabakh is Azerbaijan!" national platform.
It should be noted that, the project is jointly implemented with the Karabakh Research Center under the Academy of Public Administration under the President of the Republic of Azerbaijan, with the information support of the Center.