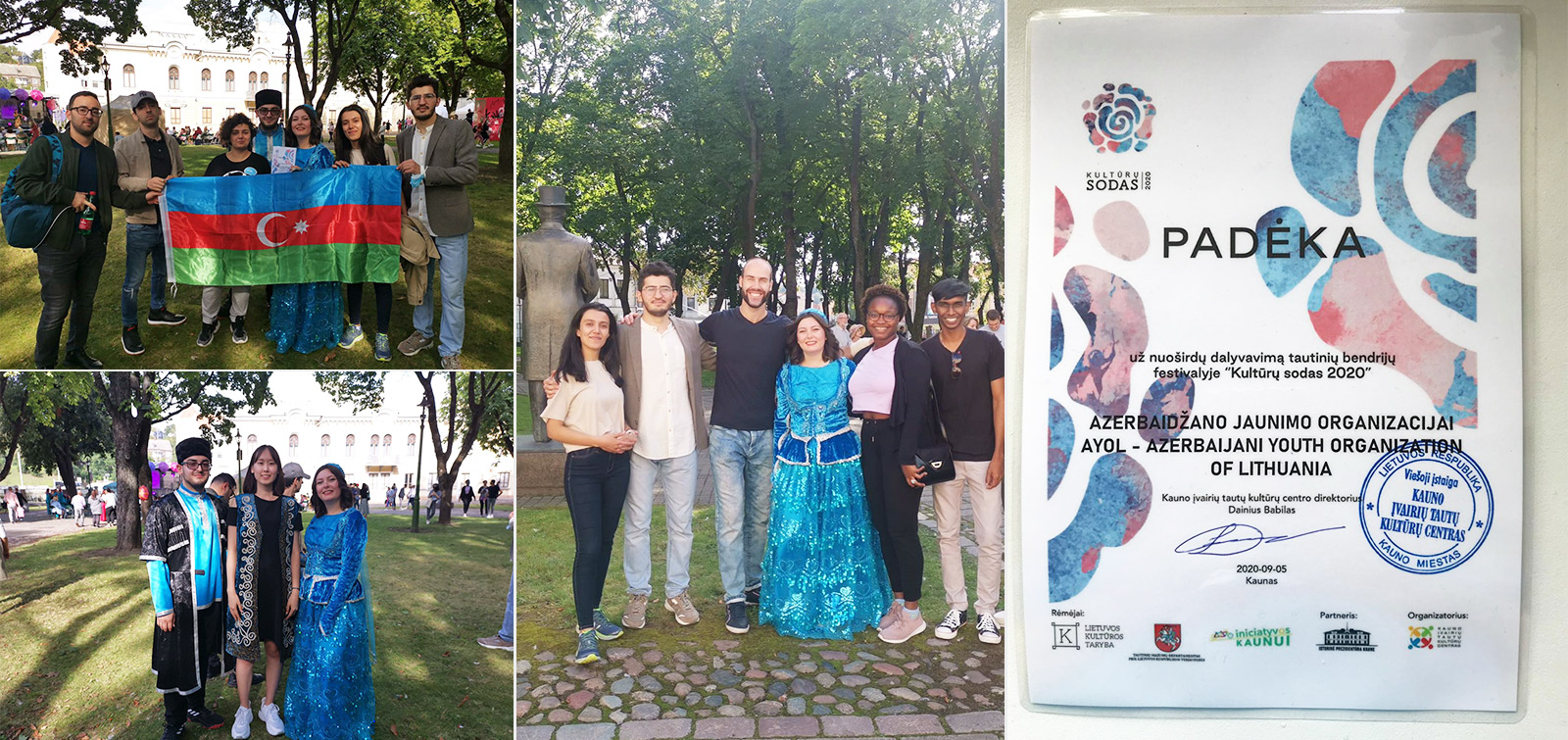 Azerbaijani youth was awarded the prize of the "Garden of Cultures- 2020" festival
Azerbaijani youth took an active part in the "Garden of Cultures- 2020" international festival in Kaunas, Lithuania. Our country was represented at the event by the Azerbaijani Youth Organization of Lithuania(AYOL).
The presentation of Azerbaijani culture and music at the event which demonstrated the cultures of different peoples living in this country was met with great interest by the organizers and participants of the event. Our young people gave detailed information about the culture of Azerbaijan, presented our national music and dances, such as "Sari Gelin", "Naz elama" and others, which are famous all over the world. The performance of the dance "Yalli", a symbol of friendship and unity, gave a special enjoy to the festival. By inviting representatives of other nations to dance together, our youth showed that Azerbaijan attaches great importance to the traditions of international friendship and solidarity, intercultural dialogue.
AYOL chairman Khidir Kazimov said that Narmin Aliyeva, the coordinator of the Coordination Council of Baltic Azerbaijanis in Lithuania, had a special role in ensuring the participation of our youth in the event. Our students and young people living in this country were closely involved in the preparation of national dances and the solution of organizational issues. At the end of the festival, AYOL was awarded for its active participation in the promotion of Azerbaijani culture in Lithuania.