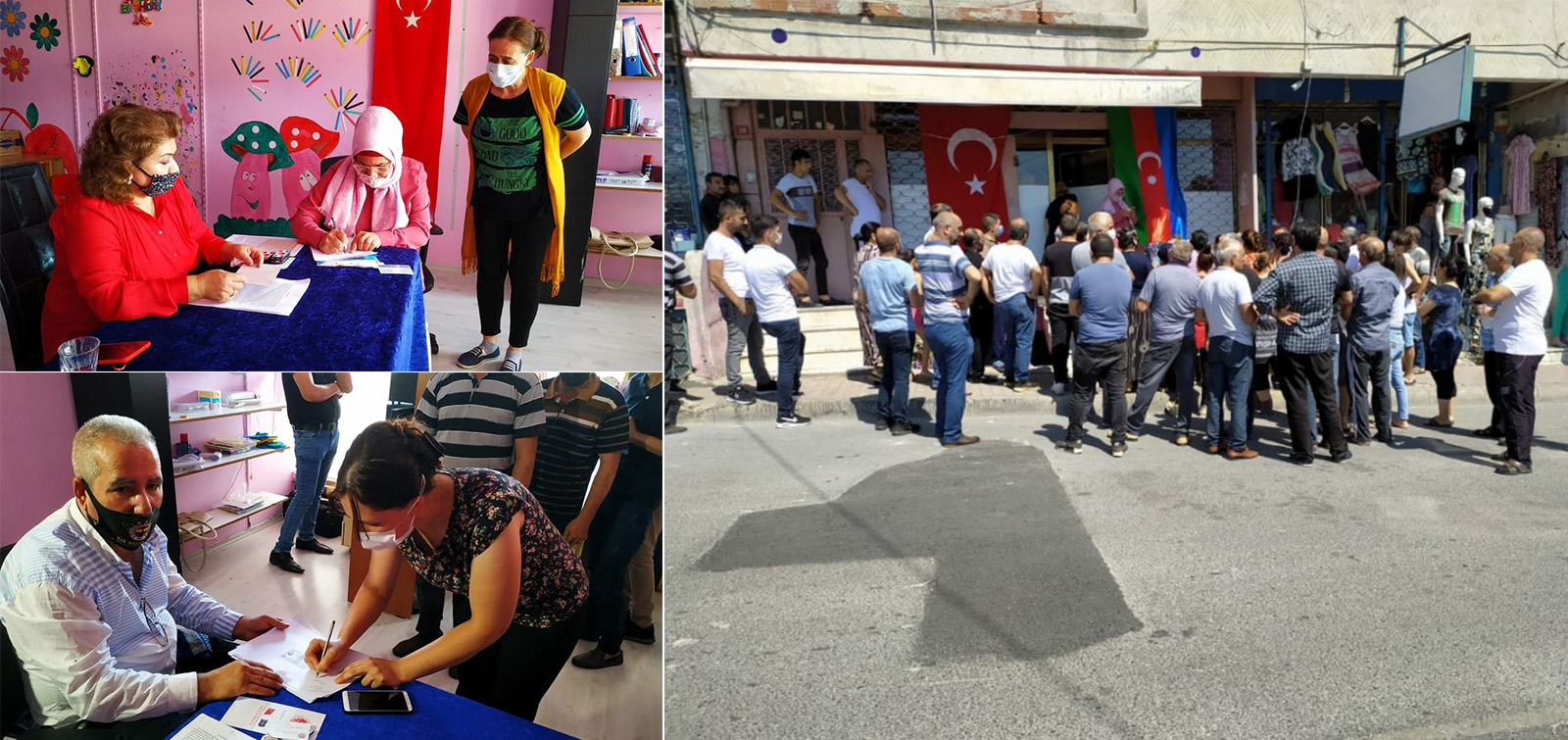 Another support was provided to our compatriots in Istanbul
On August 30, a charity event was held in support of 211 low-income Azerbaijani families (844 people in total) living in the Koyichi district of Bashaksehir district of Istanbul.
The event was organized with the support of the State Committee on Work with Diaspora, the World Azerbaijanis Writers and Media Association in Istanbul and the Istanbul Azerbaijan Friendship Association. Our compatriots who have lived in Istanbul since the 1990s are among those affected by the temporary suspension of some jobs due to the coronavirus pandemic in the world. Taking into account the current situation, necessary assistance is provided to Azerbaijani families at the initiative of the State Committee for Work with Diaspora.
It should be noted that, this is the 4th charity event held in Istanbul with the initiative and support of the State Committee. On May 6 this year, assistance was provided to the families of 80 students studying at the Secondary School named after Huseyn Javid under the Azerbaijan Education, Culture and Social Solidarity Association, on May 22 and July 12, the Azerbaijan Education and Culture Association in Istanbul provided assistance to about 700 families (more than 2,500 people in total) living in the Halkali neighborhood of Gaziosmanpasha, Bayrampahsa and Kuchukchekmege districts of the city. Four charity events of the State Committee covered 991 low-income families or more than 3,500 compatriots living in Istanbul.
As well as, during the pandemic period, the State Committee took the necessary measures in this direction, taking into account the requests for payment of monthly rents of several schools operating under the Azerbaijani associations in Istanbul. These schools play an important role in educating the children of Azerbaijani families who have settled in Istanbul unofficially.
The State Committee also considered the appeal of these schools to provide them with the necessary textbooks and teaching aids for the 2020-2021 academic year, and decided to send textbooks to these schools in the coming days.