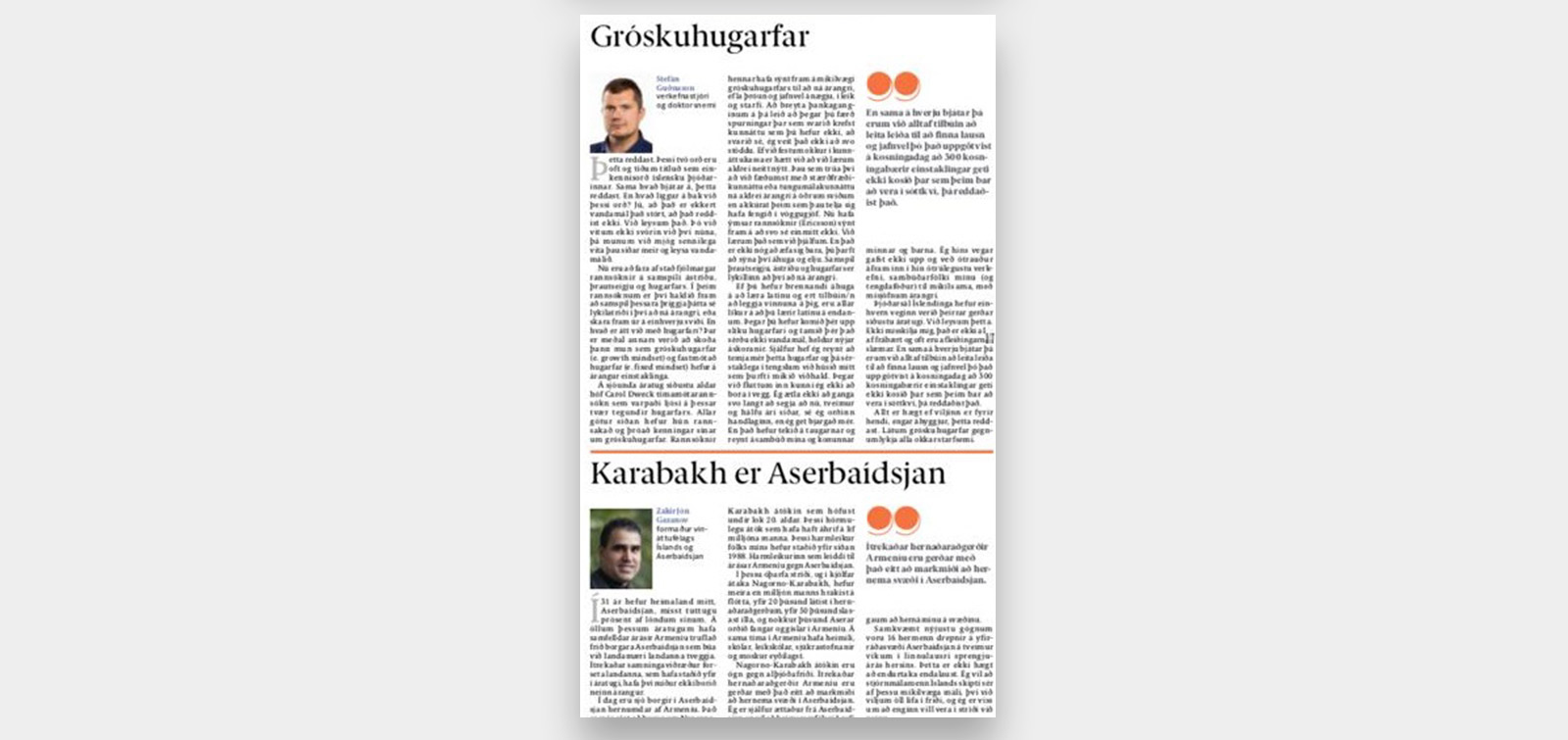 Iceland media reported that Nagorno-Karabakh belongs to Azerbaijan
An article entitled "Karabakh is Azerbaijan" was published in the Icelandic newspaper "Frettabladid". The article written by our compatriot Zakir John Hasanov, who lives in this country, says that Azerbaijani territories have been occupied by Armenia for about 30 years. Due to the failure of negotiations with the occupying country, Nagorno-Karabakh, the ancient land of Azerbaijan, and the surrounding regions are still under Armenian occupation.
The article reports that as a result of the aggressive policy of Armenia, tens of thousands of peaceful Azerbaijanis were killed, wounded, thousands were taken prisoner, houses, schools, hospitals, mosques, national and cultural monuments were destroyed. Recalling the July provocations of Armenia, our compatriot emphasized the fact that this aggressor country pursues a policy that threatens international peace.
"The Nagorno-Karabakh conflict is a threat to international peace. Armenia carried out military operations only to occupy Azerbaijani territories. I am from Azerbaijan and I want to draw the attention of the world community to the fact of the occupation of Nagorno-Karabakh. Karabakh is Azerbaijan! "he stressed.
https://frettabladid.overcastcdn.com/documents/200805.pdf