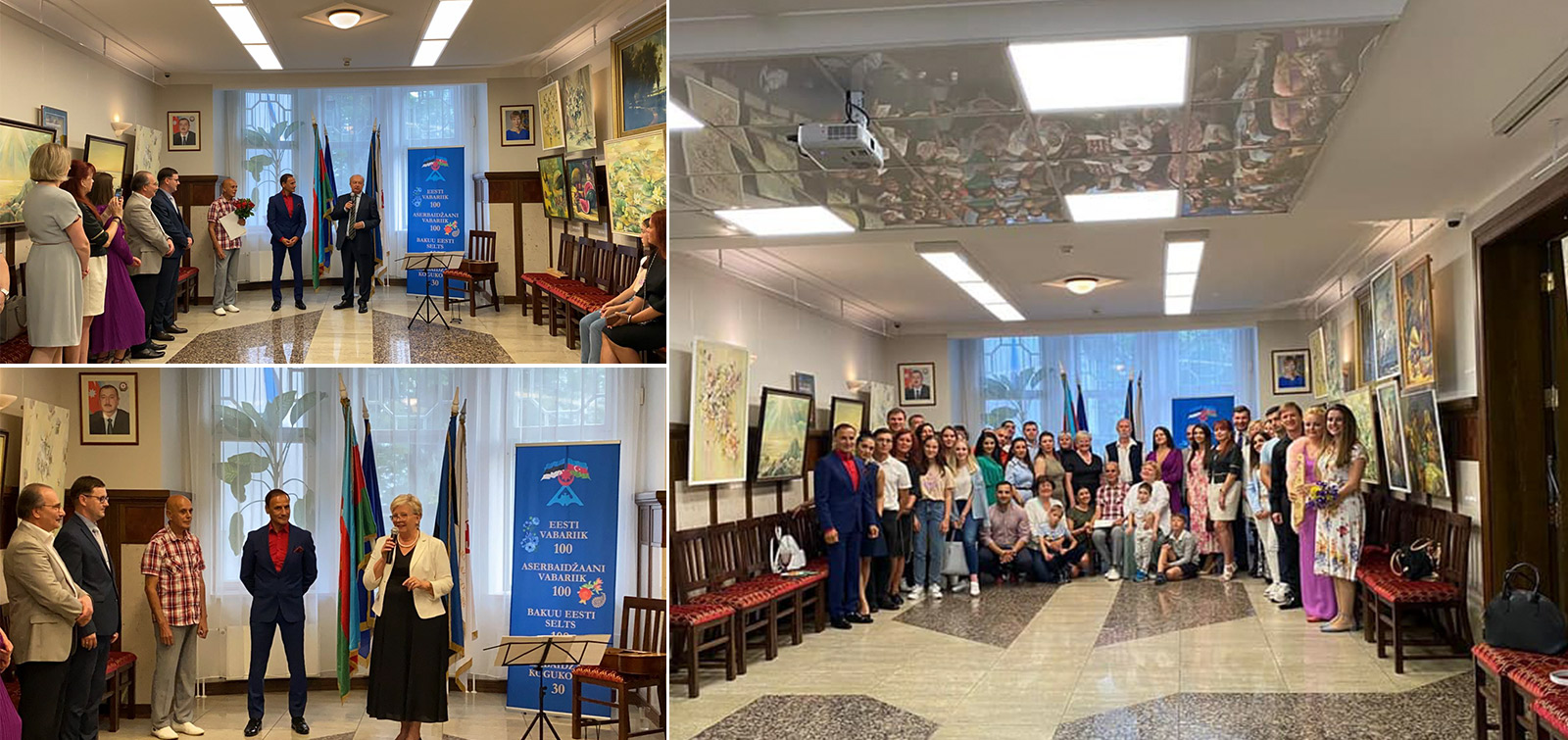 The 80th anniversary of the Azerbaijani artist living in Estonia has been celebrated
An exhibition dedicated to the 80th anniversary of artist Shamil Aliyev and the establishment of Estonia's state independence was held at the Azerbaijani House in Tallinn.
The event was attended by representatives of the diplomatic corps of Azerbaijan and Turkey in Estonia, the Estonian Parliament, the Ministry of Culture, the Tallinn Municipality, the Integration Fund and various communities, cultural and artistic figures.
Chairman of the Estonia-Azerbaijan Cultural Center Niyazi Hajiyev, head of the Azerbaijani House Zahra Gahramanli, the adviser to the Minister of Culture Anne-Ly Reima, the representative of the Estonian Integration Foundation Kristina Pirgop delivered speech at the event. Speakers gave detailed information about the life and work of artist Shamil Aliyev, who lives and works in Narva, Estonia. On behalf of the Minister of Culture of Estonia Tonis Lucas and head of the Estonian Integration Foundation Irene Kaosar, our compatriot was presented message of thanks for his contribution to the dialogue between peoples and cultures, as well as for his contribution to the preservation and transmission of Azerbaijan's rich culture and art to the younger generation.
The guests got acquainted with the exhibition of the artist's works in the lobby of the Azerbaijani House. The exhibition will be demonstrated until September 18.
The anniversary event continued with a concert program presented by famous Estonian vocalist Maria Veretenina, who lives in England, Estonian musician Daniel Julle, who lives in Poland, and young Azerbaijani singer Nargiz Askerova.