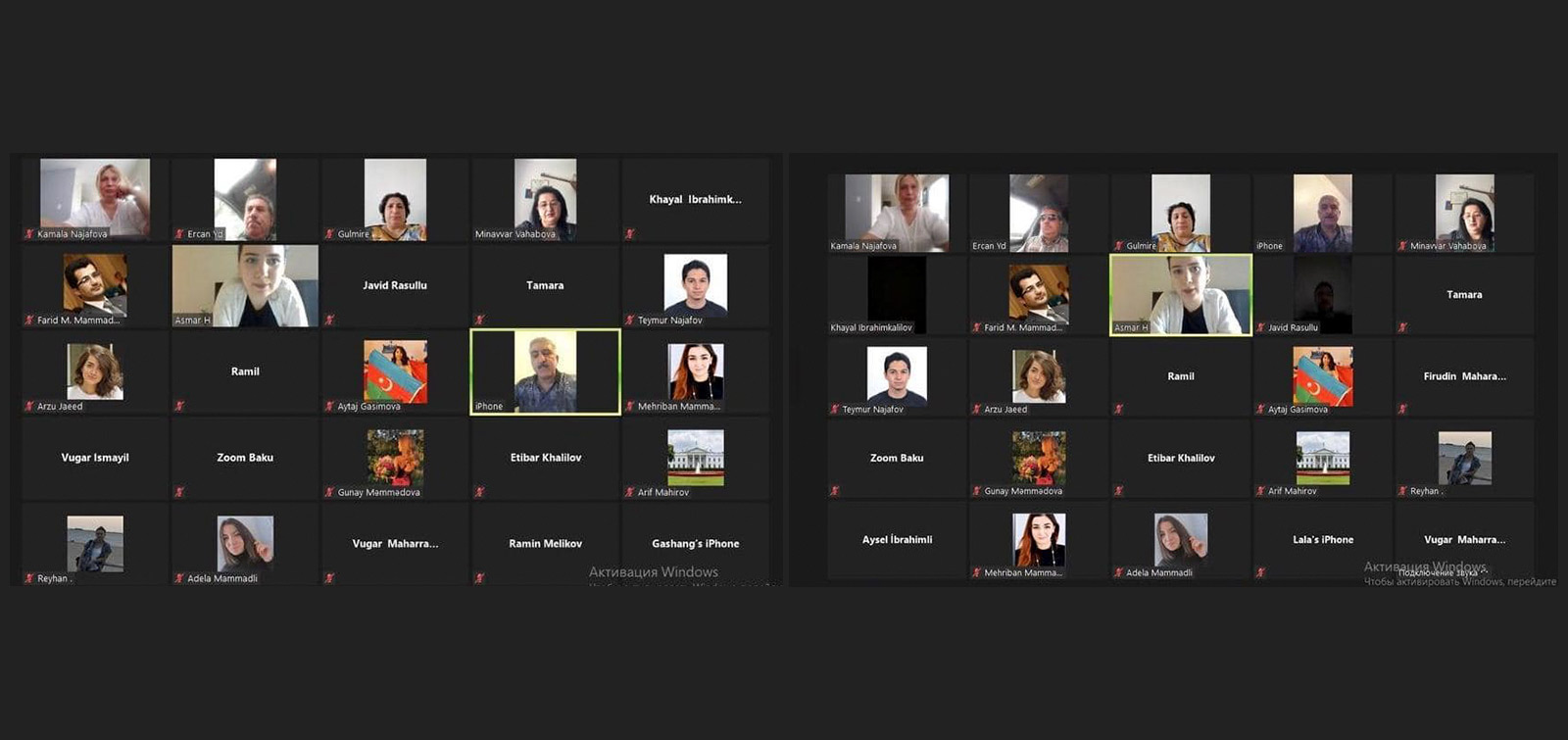 The first meeting of the Coordination Council of American Azerbaijanis was held
The first meeting of the Coordination Council of American Azerbaijanis (CCAA) was held on August 15. The event was attended by a group of community members from different states of the United States.
The meeting was opened by Asmar Huseynova, an active member of the Azerbaijani community living in Utah, USA. She said that issues such as the pandemic and the July provocations of Armenia highlighted the need for our compatriots in the United States to act in an organized and coordinated manner. "What happened once again proved that one of the most important requirements of today is to ensure networking among our compatriots, not only on one continent, but all over the world," Asmar Husenova said.
During the discussions, the regulations of the CCAA, the election of board members, the action plan for the activities to be carried out by the Council, the current work on the agenda and other important issues were discussed. The speakers noted the importance of the Coordination Council in coordinating the activities of diaspora organizations and community members in the country, strengthening unity, achieving solidarity, preserving the national identities of our compatriots, supporting their integration into local society, working together to protect their rights.
The meeting ended with the election of 9 members of the CCAA board and the adoption of the regulations.
It should be reminded that, The Coordination Council of American Azerbaijanis was established on November 18, 2018 in New York City. The constituent meeting was attended by more than 60 representatives of diaspora organizations.
One of the main goals is to ensure the organized and joint activities of the Azerbaijani diaspora in the United States.
It should be noted that, there are currently 12 Coordination Councils covering 26 countries.