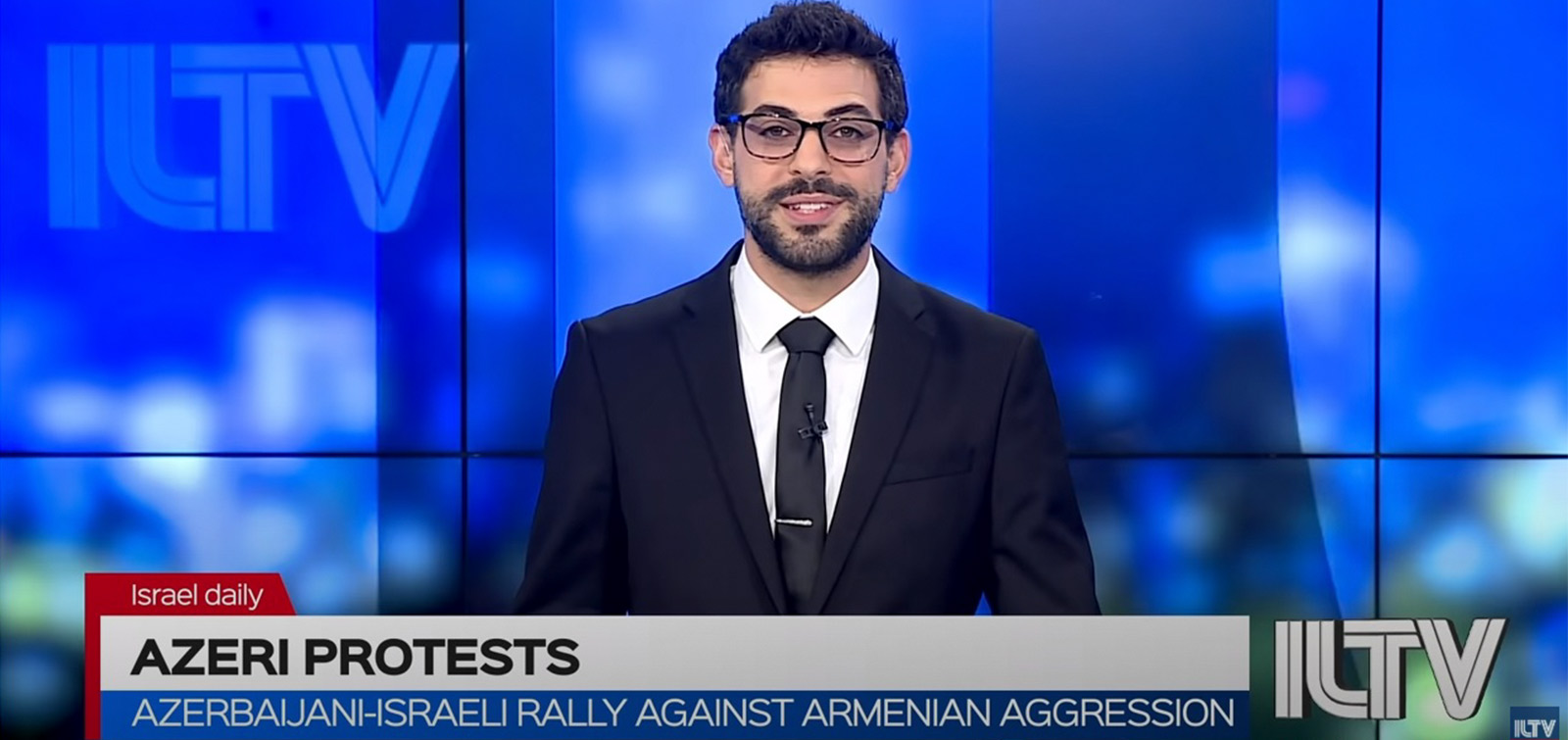 Israeli media spoke about the solidarity of Jews with Azerbaijan
Israeli media continue to cover the rally of hundreds of Jews of Azerbaijani origin living in this country in Tel Aviv -Yafo on August 9, 2020 in support of the independent Azerbaijani state and protest against the Armenian aggression.
It was reported in the "The Jewish Press" news agency's news titled "Hundreds of Azerbaijani Jews living in Israel protest against Armenian aggression", in the plot of Israel's ILTV international TV channel's "Israel News" program that about 600 jews of Azerbaijani origin gathered in front of the Armenian Cultural Center and the Armenian Church after marching through the city. Our compatriots expressed outrage that the Armenian armed forces shelled the state border in the direction of the Tovuz region of Azerbaijan, killing 12 servicemen and a 76-year-old civilian. They strongly protested against Armenia's occupation of the Azerbaijani lands of Nagorno-Karabakh and 7 adjacent regions for many years.
Rabbi Shmuel Siman Tov, political analyst Arye Gut, head of the Azerbaijani House in Israel Shirin Nekamia Michaeli and others spoke at the event, reiterating Israel's solidarity with multicultural and tolerant Azerbaijan. They said that Armenia, which insulted the memory of the victims of the Holocaust by erecting a statue of the fascist puppet Garegin Njde, could not damage the strategic partnership between the two countries. Recalling the fact that Azerbaijanis of Jewish origin were killed in the battles for the territorial integrity of Azerbaijan, the speakers demanded the liberation of the historical Nagorno-Karabakh region of Azerbaijan and 7 adjacent regions from Armenian occupation and the return of more than 1 million Azerbaijani refugees and IDPs to their native lands.
It should be noted that, the plot, demonstrated on ILTV's "Israel News" program from 13.33 provides detailed information about the rally in Tel Aviv-Yafo, the history of the Nagorno-Karabakh conflict, the latest military provocations of the Armenian armed forces, as well as the views of Tovuz residents.