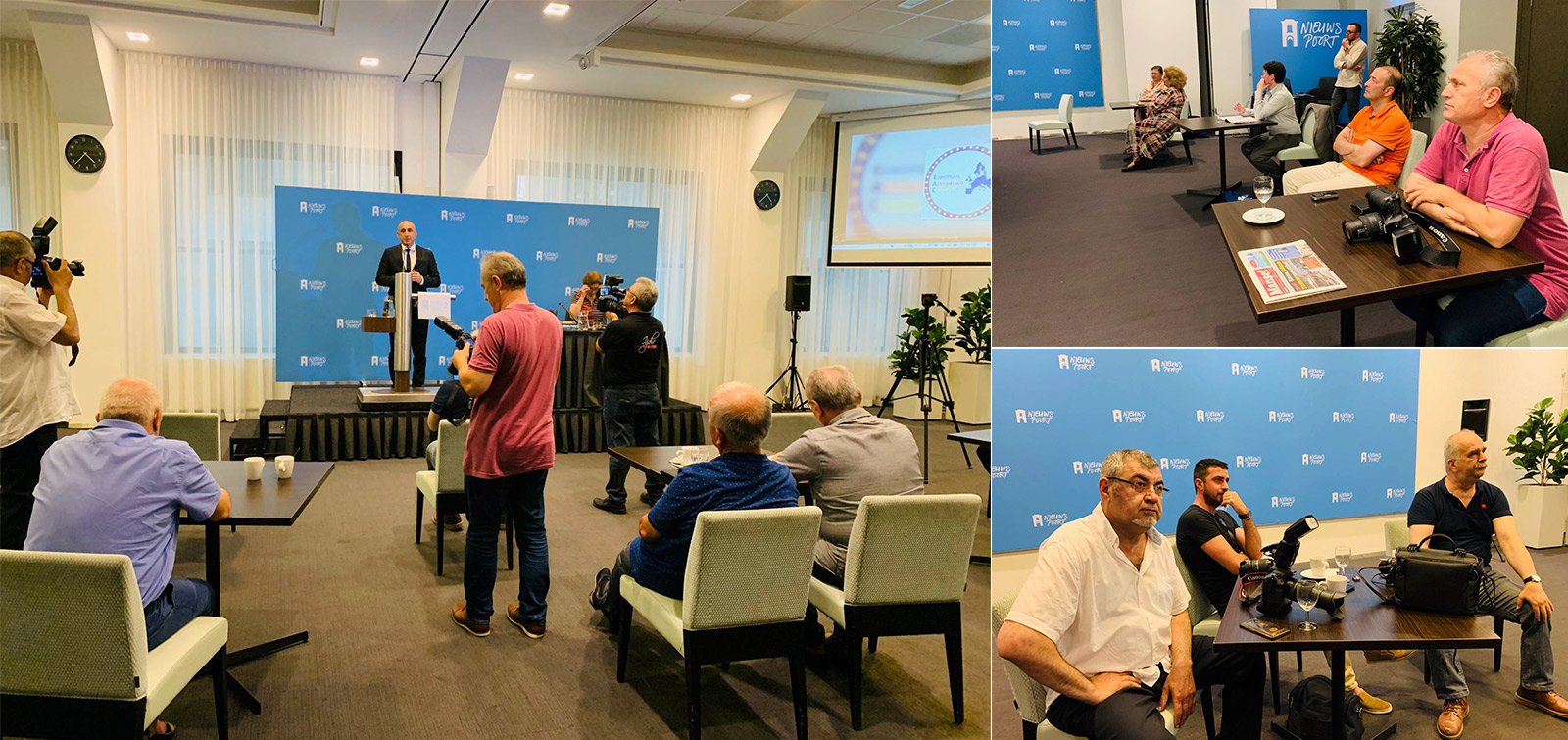 European Azerbaijanis have accused the Armenian lobby of misleading the world community
European Azerbaijanis Congress (EAC) held a press conference in the Hague, the Netherlands, on August 13 on the attempts of Armenian lobby to confuse the world community.
The press conference held at the "Nieuwspoort" International Media Center was attended by invited journalists and a number of officials from all over Europe.
Speaking at the event, EAC President Sahil Gasimov said that despite the pandemic in Europe and the extreme heat, there was a great need to hold a press conference. The reason for this was the spread of fabricated and false information in the world media about the military provocations by the Armenians, who treacherously attacked the state border in the direction of the Tovuz region of Azerbaijan. However, there is no doubt that the Armenian armed forces, relying on their patrons, attacked the state border of Azerbaijan and committed military provocations.
As well as, Azerbaijanis in various European and American cities, who rightly protest against the aggressive policy of fascist Armenia against our country, are being attacked by Armenian provocateurs on the basis of national ethnicity and hatred. The EAC has facts, evidence and proofs of the criminal acts committed by Armenians against our compatriots.
It was noted that the Armenian lobby and journalists, who saw that Armenia was completely exposed, are still trying to confuse the world community with information provocations and misinformation. This is unacceptable. Because, 20 percent of Azerbaijani lands have been occupied by Armenia for almost 30 years. Despite the recognition of the territorial integrity of Azerbaijan by the UN, international organizations and the world community, and the demand of them that Armenian armed forces should leave the occupied territories of our country immediately and unconditionally, the Nagorno-Karabakh conflict has not yet been resolved.