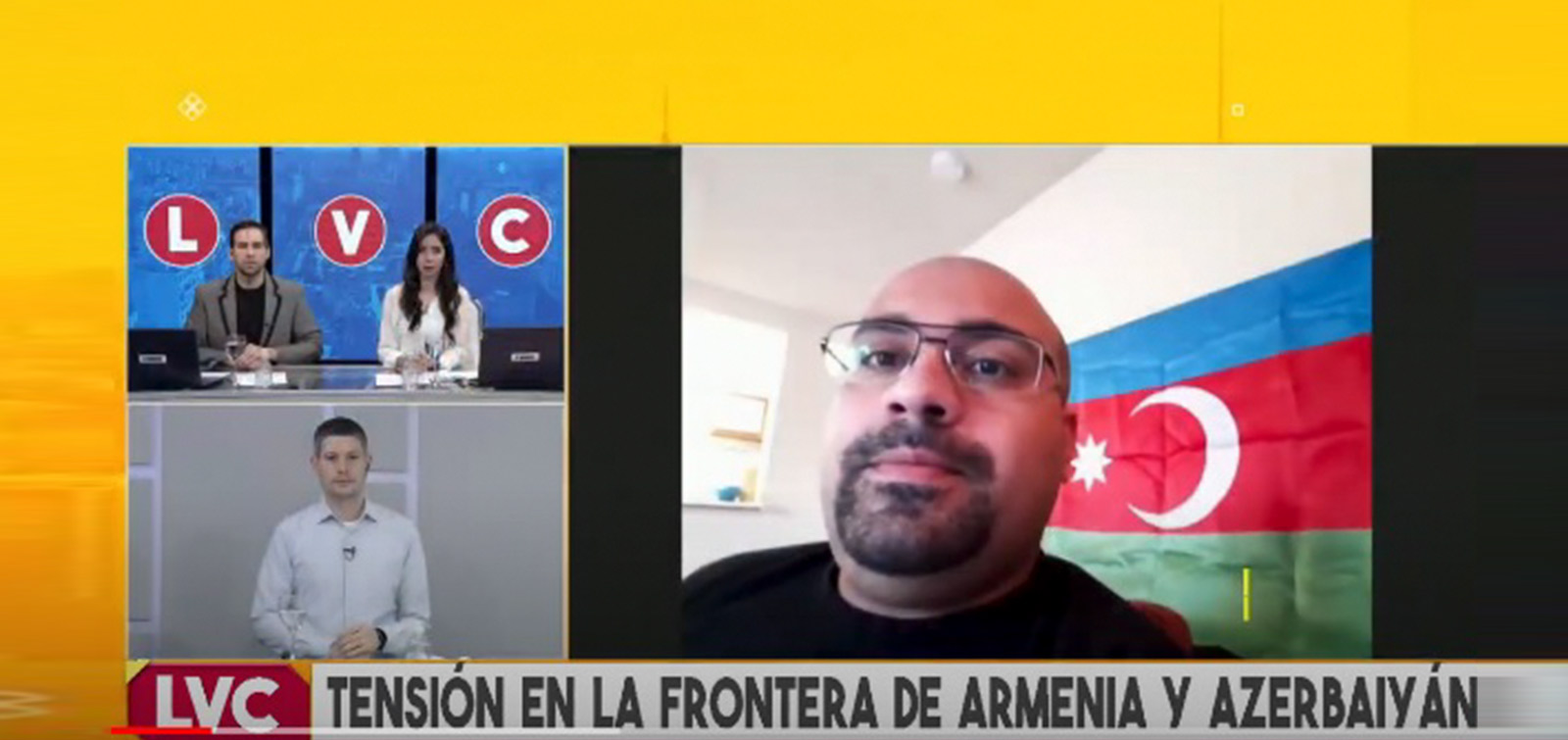 Argentine TV channel covered Armenia's aggressive policy
Argentina's LVC TV channel spoke about Armenia's aggressive policy against our country.
Mahir Gurbanov, a member of the Azerbaijani community, told the channel about the history of the Nagorno-Karabakh conflict, the occupation of 20 percent of Azerbaijani territory with the help of Armenian supporters and ethnic cleansing against Azerbaijanis.
Our compatriot stressed that Azerbaijan demands the peaceful liberation of its territories in accordance with international law and said that the fascist Armenian state ignored the resolutions and decisions of the UN and influential international organizations on Nagorno-Karabakh, occupied the illegal territory of Nagorno-Karabakh and 7 adjacent regions of Azerbaijan for many years and illegally settled there.
During the interview, It has been reported that the Armenian armed forces have been trying to attack the state border in the direction of the Tovuz region of Azerbaijan, far from the Nagorno-Karabakh region, since July 12, as a result of artillery shelling of border military facilities and settlements, Azerbaijani servicemen and civilians were killed and about 10 houses were destroyed. It was emphasized that relatiatory fire of Azerbaijani army prevented enemy's insidious plans and forced them to retreat.
It was noted that the Azerbaijani people demand that the world community and international organizations take decisive steps to end Armenia's aggressive policy, liberate our lands from occupation, restore the country's territorial integrity and establish a fair peace in the South Caucasus.