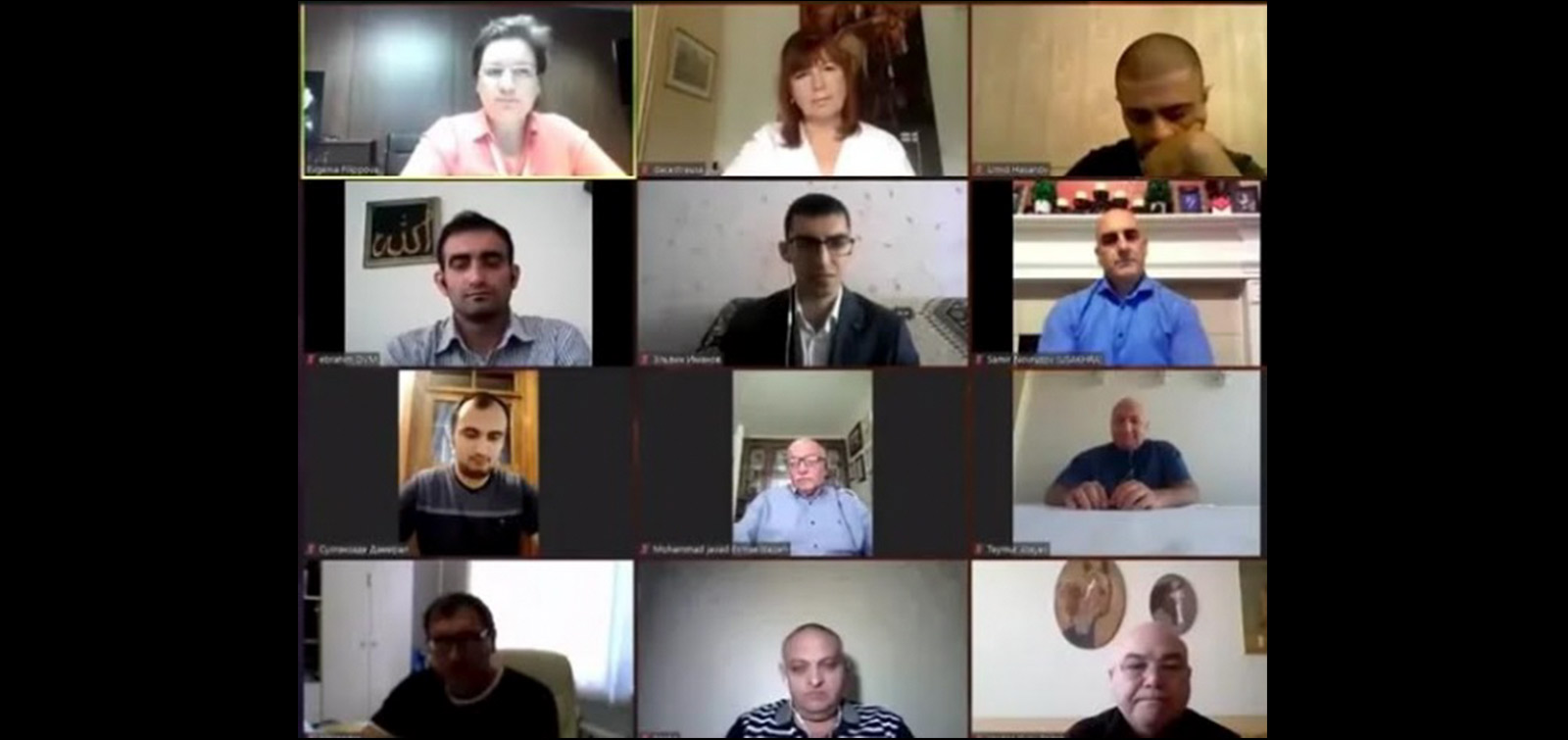 An international video conference on "Karabakh horse breed: selection achievements of the Republic of Azerbaijan" was organized
The event was held at the initiative of Elvin Imanov, CEO of "Unicorn Challenge" in Russia, and Yevgeniya Filipova, Director of the "Hipposphere" International Equestrian Exhibition.
Director of the All-Russian Equestrian Research Institute Alexander Zaytsev, breeder of Karabakh horses, editor of the "Pedigree Book of horses of Karabakh breed" Yashar Guluzade, employee of ANAS Pasha Hasanli, chairman of the Committee on Karabakh breeds under the Equestrian Federation of the Islamic Republic of Iran Ibrahim Khudabandia, Professor of the Faculty of Veterinary Medicine of Tabriz University Hasanali Makhpeykar, chairman of the Karabakh Horse Society in the United States Samir Orujov, Latvian artist Datse Strasse, expert of the State Committee on Work with Diaspora Teymur Atayev and others spoke at the video conference.
The speakers gave detailed information about the history of Karabakh breeds.
It was noted that the project is of interest and and it is possibile to start working together after the complete removal of quarantine restrictions due to the pandemic and it was stated that Azerbaijani communities breeding Karabakh horses should work closely with the Ministry of Agriculture and the Equestrian Federation of Azerbaijan.
Attention was drawn to the urgency of "creating a breeding program for the breeding of Karabakh, as well as Dilboz breeds," and proposals were made to protect the Karabakh horse breed.