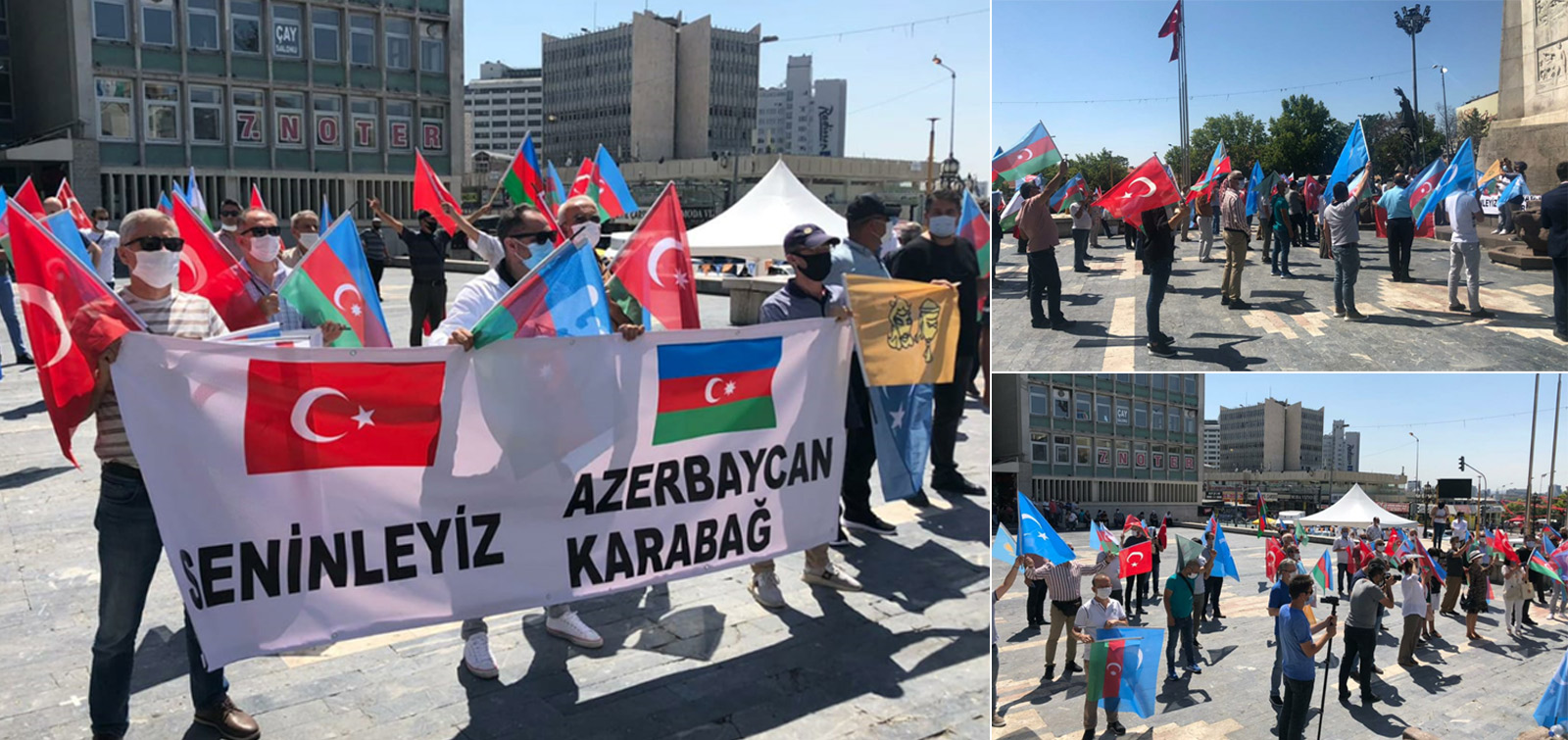 Another rally for support to Azerbaijan was held in Ankara
A rally in support of Azerbaijan was held in the Ulus district of Ankara, Turkey.
Our compatriots living in Ankara and representatives of the local community took part in the action, which took place in front of the statue of prominent statesman Mustafa Kemal Ataturk.
The speakers of the protest rally listed the historical facts on the provocations committed by fascist Armenia, strongly condemned the aggressive policy of the Armenian lobby and their supporters against Azerbaijan and Turkey, and the Turkic world as a whole, contrary to international law and human values. T he speakers called on the world community and international organizations to take decisive steps to end Armenia's occupation policy, liberate Azerbaijani lands, restore our country's territorial integrity and establish a fair peace in the South Caucasus.
Slogans such as "Karabakh is ours and will be ours!", "Justice for Khojaly!", "Stop Armenian occupation!", "One nation, two states!" were chanted at the rally, where the state flags of Azerbaijan and Turkey, pictures of our martyrs who died heroically during the Tovuz provocation and posters with various slogans were displayed.