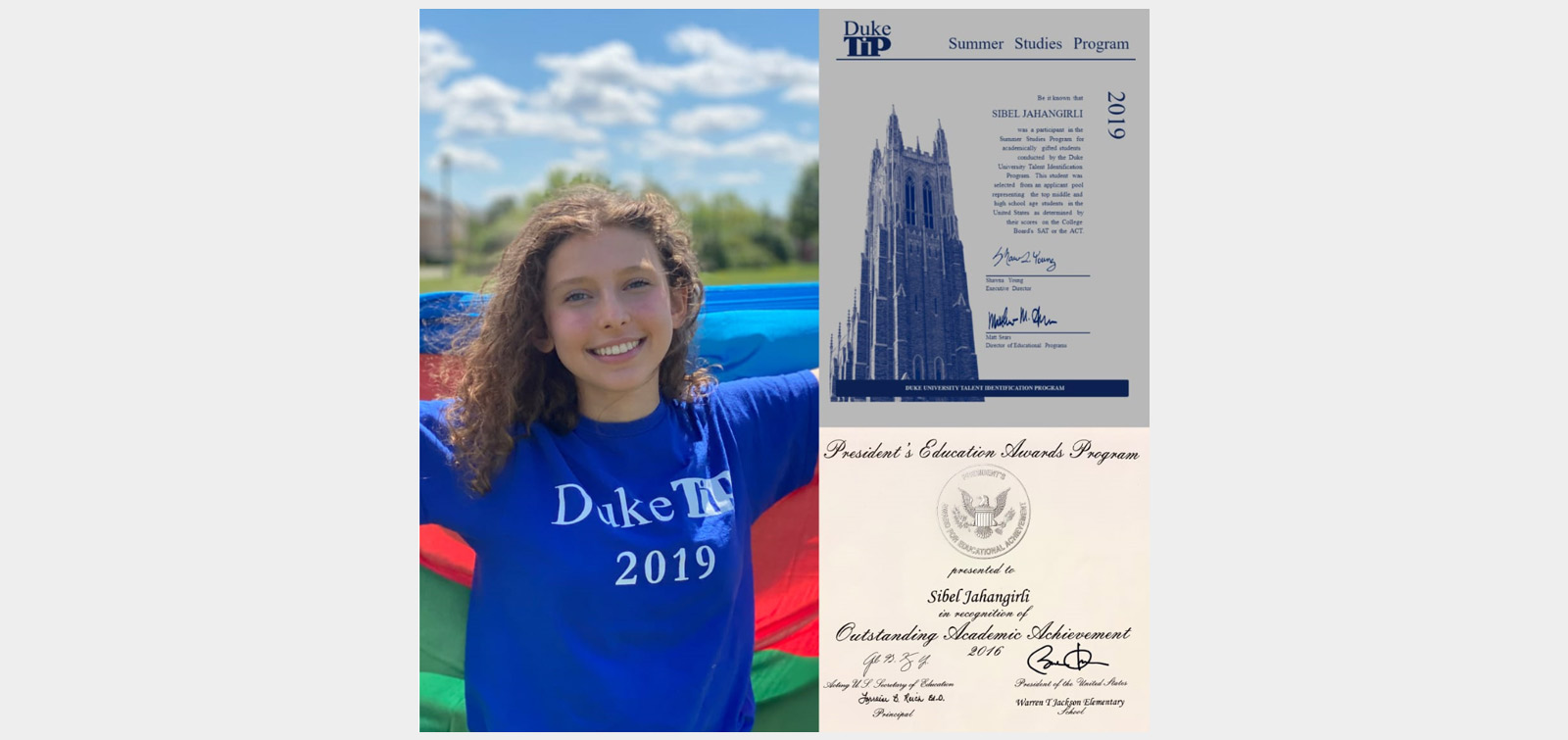 An Azerbaijani student living in Canada has achieved another success
The children of our compatriots living abroad continue to show successful results in the field of education. The next good news came from Canada.
Sibel Jahangirli, a child of an Azerbaijani family living in this country, successfully completed the Data Science course of the program of Duke University in the United States for gifted students and achieved a 98% result.
Sibel passed the SAT exam at the age of 12 and was admitted to the program. In the same year, she successfully completed the "Mathematical Solutions to Problems" summer course at the Duke University camp, and the following year, the "Mathematical Models and Applied Statistics" summer course. Sibel, who previously lived in Atlanta, USA, was awarded the Education Award Certificate of US President for High Academic Achievement at the age of 11.
Sibel, now living with her family in Toronto, is 15 years old. We congratulate our schoolgirl on her achievements in the field of education and wish her even greater success in her future scientific career.