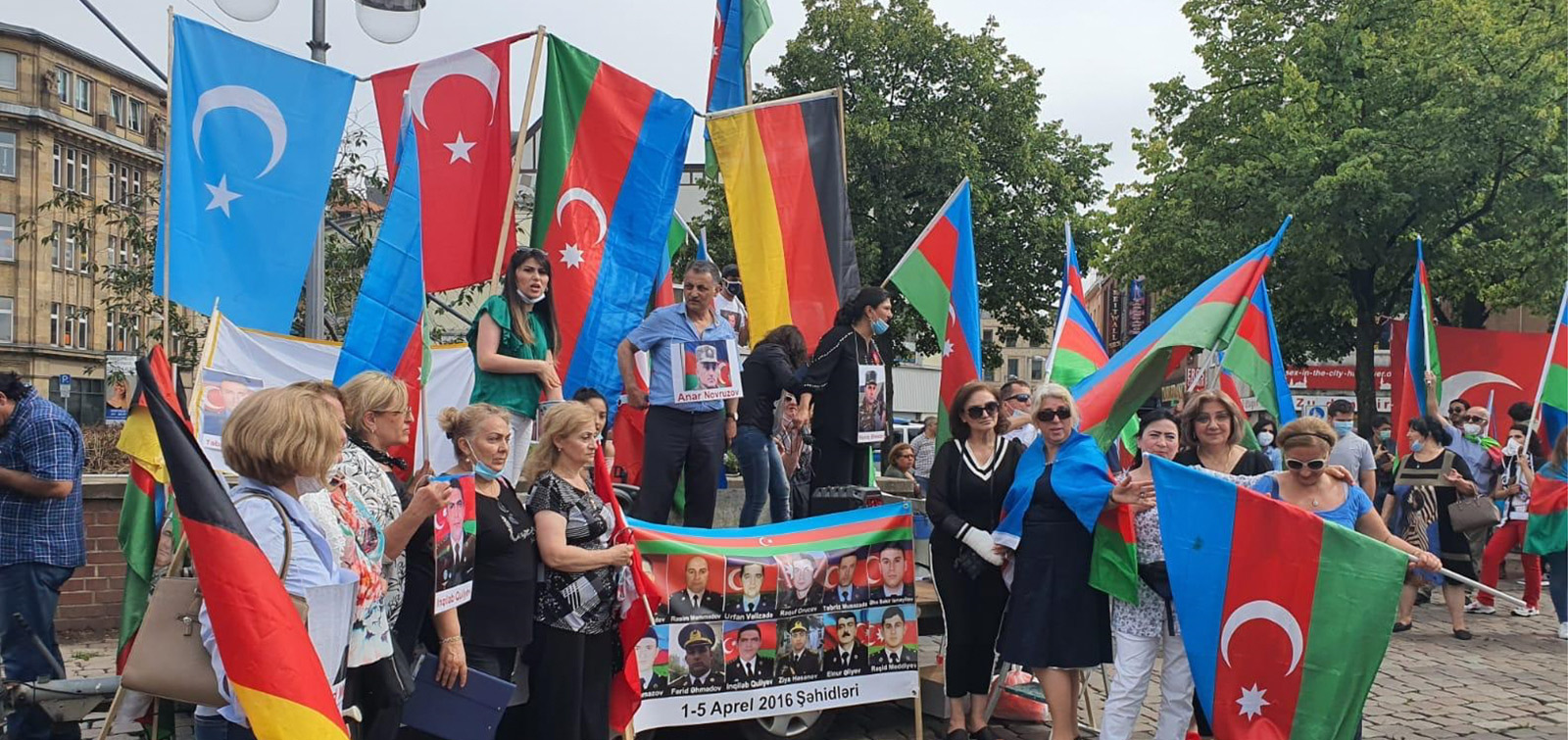 A rally for support to Azerbaijani army was held in Hanover
A rally was held in Hanover, Germany to protest against the recent military provocations of Armenia and to support the Azerbaijani armed forces, which bravely prevented the treacherous attack of the enemy.
Our compatriots, as well as, members of Turkish and other communities took part in the action organized by the "Baku" German-Azerbaijani Friendship Society.
During the rally where the state flags of Azerbaijan, Turkey and Germany, pictures of our martyrs killed in the April and Tovuz battles and various slogans were demonstrated, the speakers strongly condemned the aggressive policy of Armenia, the Armenians' attacks on Azerbaijanis protesting in Los Angeles, Brussels and London on the basis of national hatred. Declaring that Karabakh is Azerbaijani land, the speakers demanded that the German government and the world community take decisive steps to severely punish Armenia, which committed a terrible genocide like Khojaly, to liberate Azerbaijani lands from occupation and to restore the territorial integrity of our country.
The names of our heroic martyrs were mentioned one by one and the slogans such as "Shoot, go, trench, Azerbaijani soldier! "," Martyrs will not die, the Homeland will not be divided! "," Stop Armenian terror! "," Stop Armenian aggression! "," Karabakh is Azerbaijan! "," Karabakh is ours and will be ours " were chanted during the rally.