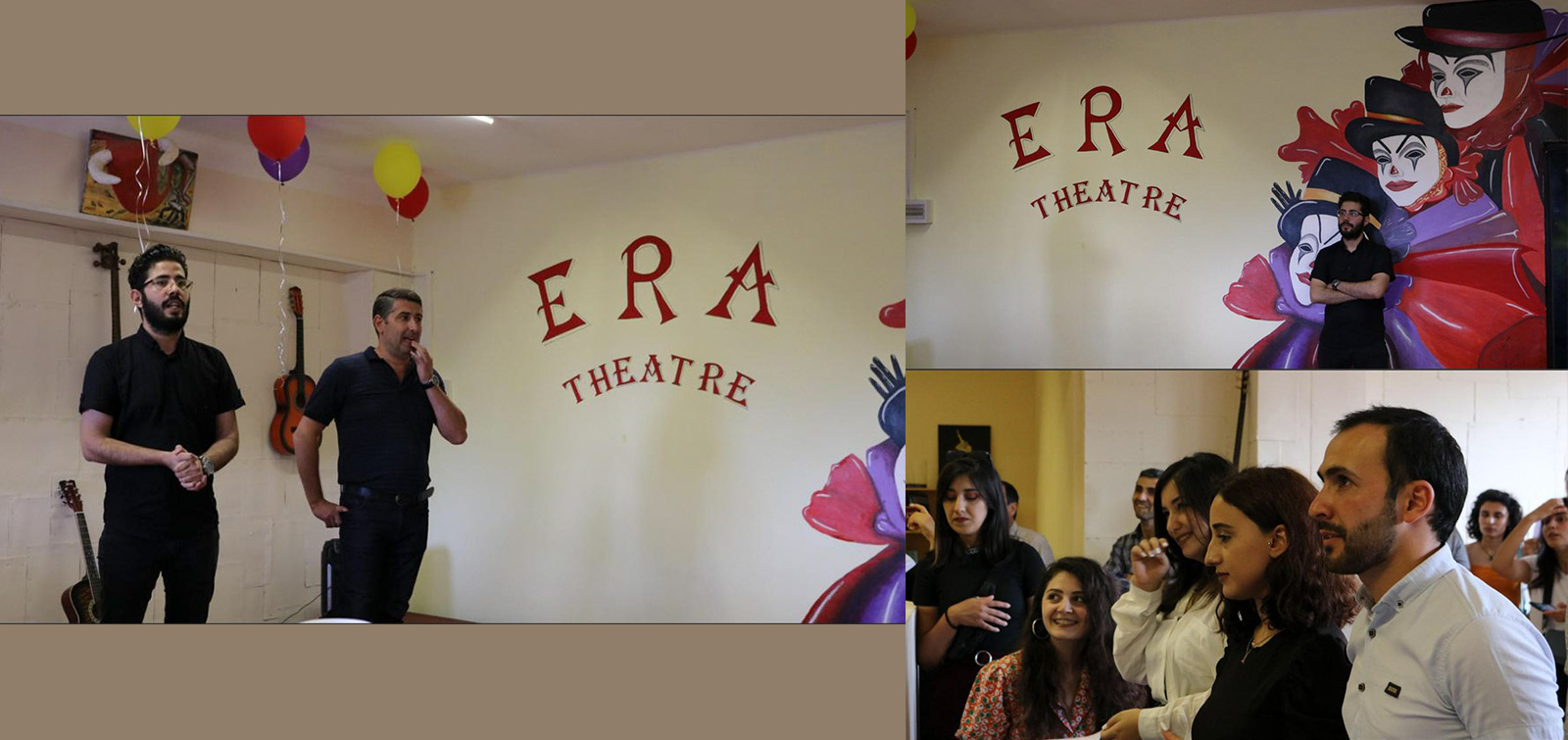 A new office of the Era Theater was opened in Tbilisi
The opening ceremony of a new office of the Era Theater created by Azerbaijani youth was held in Tbilisi, Georgia. The event was attended by members of parliament, the diplomatic corps, the Azerbaijani community, the local community and members of the Era Theater.
Opening the ceremony with his speech, the theater's artistic director Anar Rafigoghlu said that, he was pleased to welcome the guests to their new offices in the center of the capital. The artistic director informed about the theater and noted that with the support of the State Committee on Work with Diaspora and Fund for Support to Azerbaijani Diaspora, they have entered a more interesting stage of activity.
Georgian MP Gogi Meshveliani, First Secretary of the Azerbaijani Embassy to Georgia Rahim Rahimzade, chairman of the Georgian branch of the Writers' Union of Azerbaijan Rafig Hummat, Honored cultural worker of Azerbaijan Namig Hajiyev, publicist-translator Jambul Mammadli, director of Garatahla secondary school Bahram Isayev and others delivered speech at the ceremony.
In the artistic part of the event, the monologue of young actor Ali Ilgaroglu was greeted with applause.
It should be noted that, the project of "Acting, theater and cinema" courses implemented by Era Theater was implemented with the assistance of the Fund for Support to Azerbaijani Diaspora and the office was opened within the framework of this project.