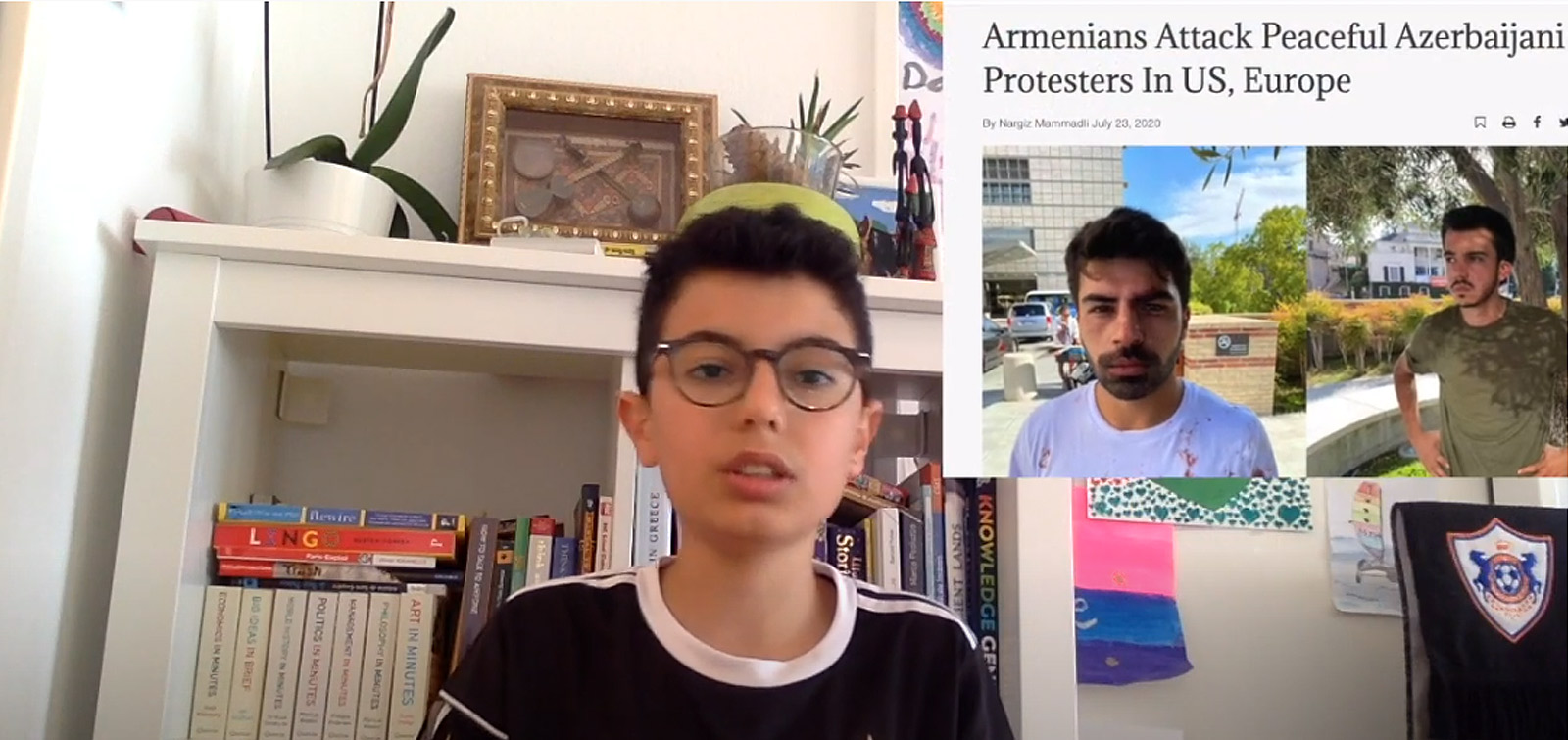 A teenage Azerbaijani blogger protested against Armenia's fascist policy
lkin Safarli, a 13-year-old Azerbaijani blogger living in Switzerland, addressed the world community as a sign of protest against Armenia's aggressive policy against our country.
Our teenage compatriot, who studied at an international school in Geneva, gave detailed information about the history of the Nagorno-Karabakh conflict, the occupation of Nagorno-Karabakh and 7 adjacent regions by Armenia, the so-called illegal regime in the region for 30 years, the Khojaly genocide, the attacks of the Armenian armed forces on our state border in the direction of Tovuz, far from the Karabakh region of Azerbaijan, and the protests of the Azerbaijani diaspora abroad. His address was accompanied by images and logical questions.
He also drew attention to the fact that after the Tovuz provocation, Azerbaijanis around the world held peaceful and civil protests in foreign countries, the Azerbaijani community, including himself participated in the rally in front of the building of UN headquarters in Geneva, and demanded justice for our people peacefully. He noted that after the Azerbaijani diaspora protest against Armenia's fascist policy around the world, Armenians attacked Azerbaijani protesters in Los Angeles, Brussels and London with barbaric and terrorist nature, and shot and wounded four students at night in Kiev.
Addressing the world community, our young compatriot called for the peaceful liberation of our lands from Armenian occupation and the restoration of Azerbaijan's territorial integrity.
His speech ended with slogans such as "Stop Armenian aggression!", "I am from Azerbaijan and we want peace!"