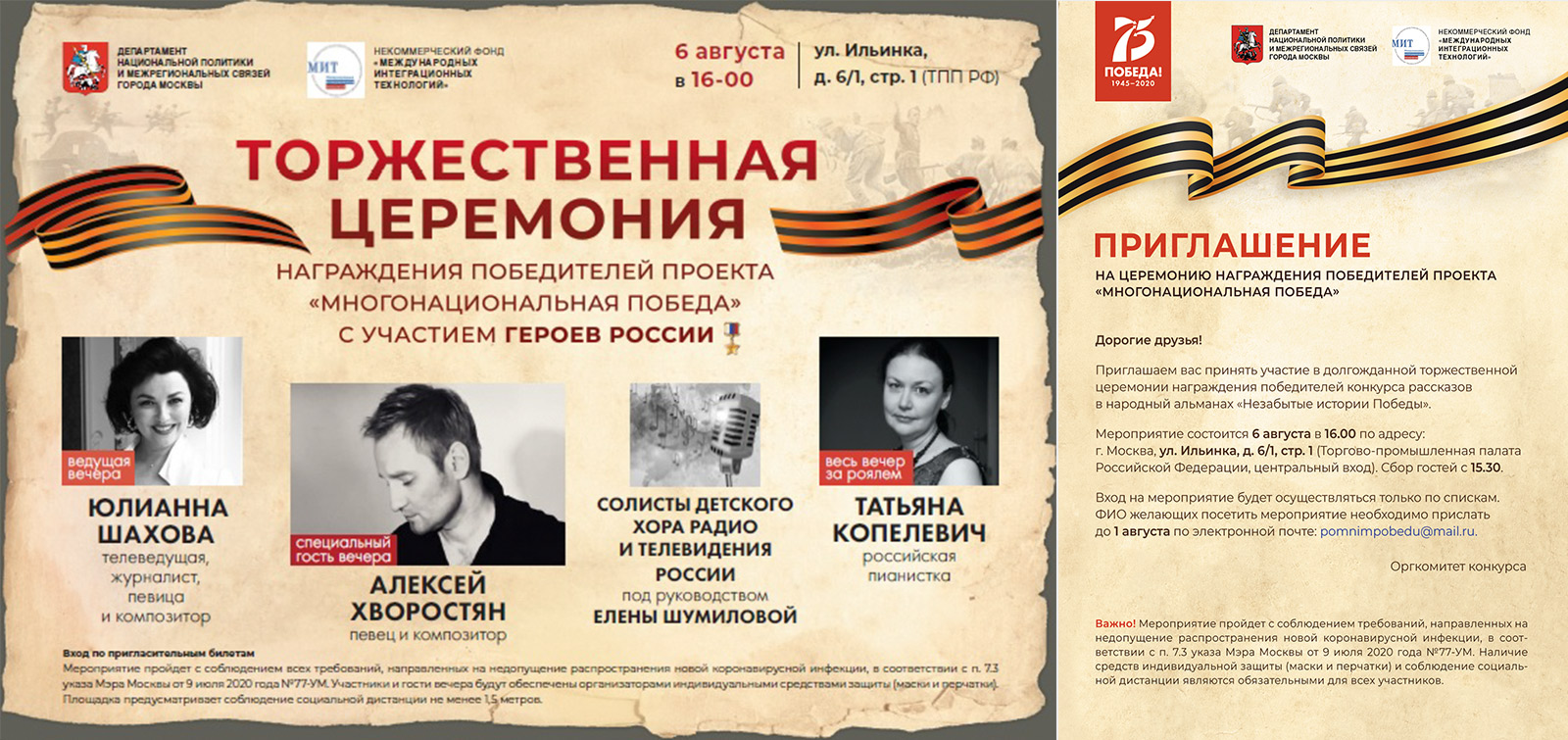 The Azerbaijani student was one of the winners of the "Multinational Victory" contest in Moscow
Our young compatriot living in Russia, Elnur Aliyev, was one of the winners of the "Multinational Victory" contest held on the occasion of the 75th anniversary of the victory in World War II.
Elnur Aliyev, a second-year student at Moscow's prestigious "Higher School of Economics" National Research University, said he sent a story about his grandfathers, who fought heroically in the war, to the competition, which was announced in April 2020. The purpose of the competition was to draw attention to the heroism, interethnic friendship and mutual assistance demonstrated by representatives of different nations during World War II.
The organizers of the contest - the Moscow Department of National Policy and Interregional Relations and the "International Integration Technologies" Non-Profit Foundation - wrote in a letter to our compatriot that 75 out of 1,022 stories were selected, including a work by Aliyev. These short works will be published in the anthology "Unforgettable Stories of Victory".
It should be noted that, the award ceremony will be held on August 6 in the building of the Chamber of Commerce and Industry of the Russian Federation and the winners will be awarded diplomas.