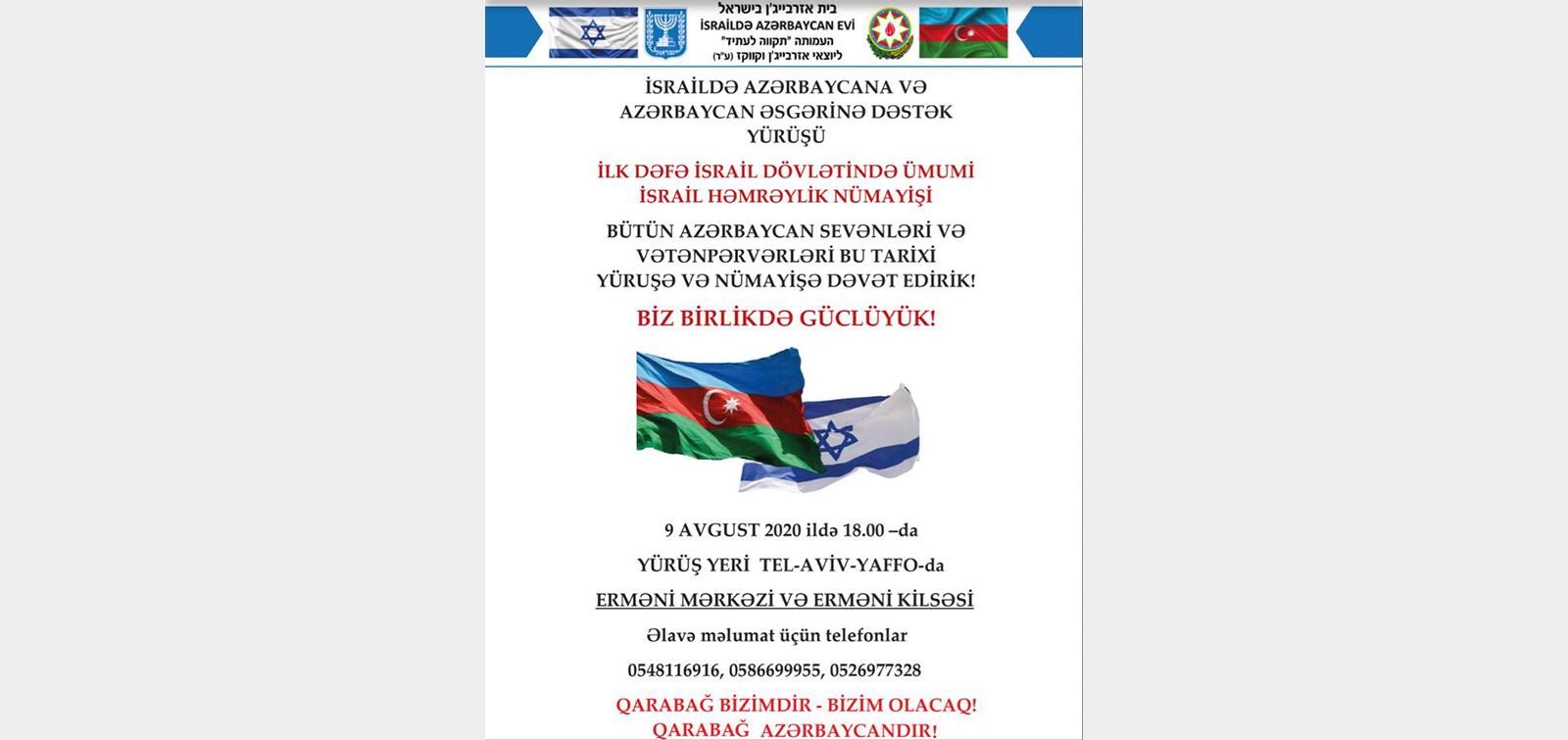 A rally for support to Azerbaijan will be held in Tel Aviv Yafo, Israel
A rally for support to our independent state and Azerbaijani soldiers will be held in Tel Aviv, Yafo, Israel on August 9.
The action, organized by the head of the "Azerbaijani House in Israel" Nehemiah Shirin Michaeli, will take place in front of the Armenian center and the Armenian church in the city.
The head of the office of Baku International Center for Multiculturalism in Israel, a political commentator for The Jerusalem Post, Arye Gut has said that the Azerbaijani Diaspora is preparing to hold a large-scale solidarity rally in Israel for the first time. Israeli police will control public order during the authorized rally where the flags of Azerbaijan and Israel to be waved and the slogans "Karabakh is Azerbaijan", "Karabakh is ours and will be ours" will be chanted. He noted that this rally shows Azerbaijan-Israel relations are at a high level.
"Although Armenia and its patrons do not want this rally to take place, this historic event will happen. We will live a historic day, mobilizing the Azerbaijani diaspora in Israel," he said.
Gut appealed to Jews of Azerbaijani origin living in Israel to take an active part in the action.