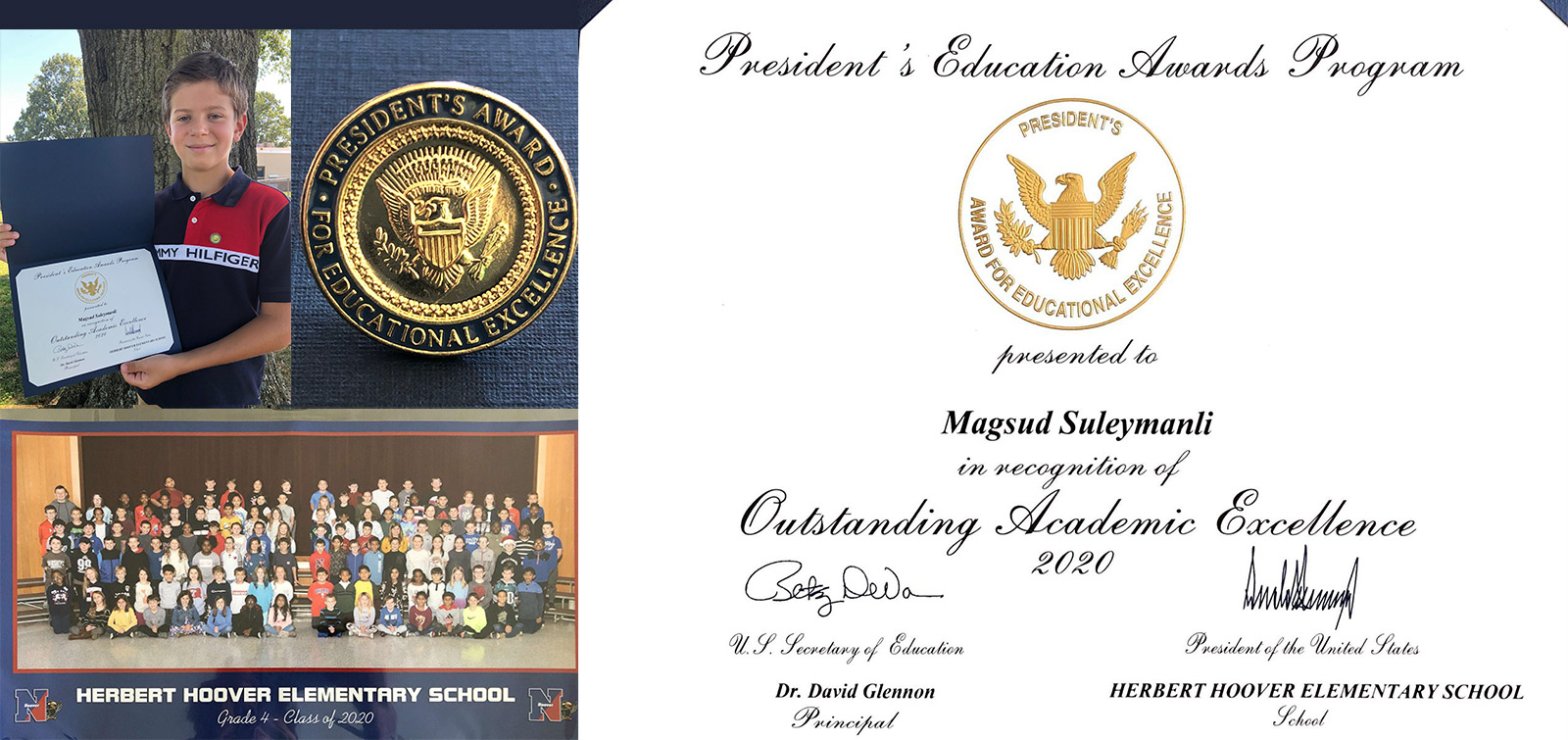 Our young compatriot was awarded the prize of the President of the United States
The achievements of our compatriots and children living abroad in science, education and other fields are welcomed with great sympathy in Azerbaijan.
Our young compatriot Magsud Suleymanov, who graduated from the 4th grade of Herbert Hoover Elementary School in New York, was awarded a certificate of the US President's Education Award Program. He was awarded the prize for the successful completion of the 2020 academic year.
It should be noted that Magsud Suleymanov is the son of Hikmat Suleymanov and Nigar Panahova, active members of the Azerbaijani community in New York.
We congratulate our young compatriot and his parents on this award, wish him greater success in the coming academic years, and represent our country decently in America.