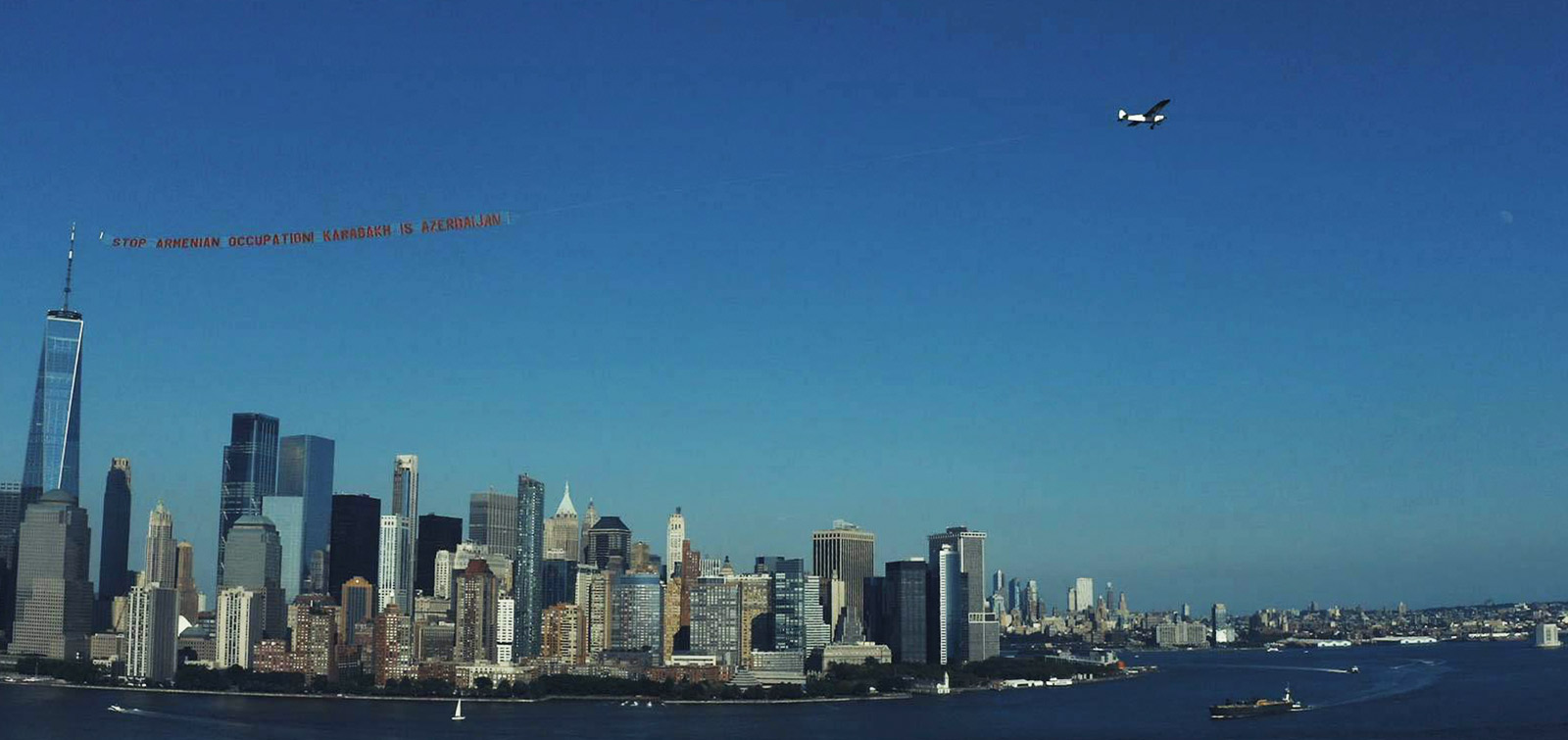 "Karabakh is Azerbaijan!" was written in the skies of New York
The plane carrying the slogans "Stop Armenian Occupation", "Karabakh is Azerbaijan!" took off in New York, USA.
The plane took off from the island of Manhattan during a rally organized by members of the Azerbaijani community. The plane circled over New York City for three hours and flew in front of government buildings, the Empire Building, the Business Center and other residential buildings on the island of Manhattan. The slogan opened in the sky attracted the attention of the local population and was met with great interest.
Our compatriots gathered in Liberty Park in New Jersey, where the plane looks better. Compatriots, holding the tricolor State Flag of Azerbaijan, watched this pleasant event with slogans and applause.
The organizer of the project, Elmar Bayramov, said that the Armenians made serious efforts to prevent the implementation of this project.
They put pressure on Airads company for two weeks and even paid extra money for it. However, all their attempts failed.