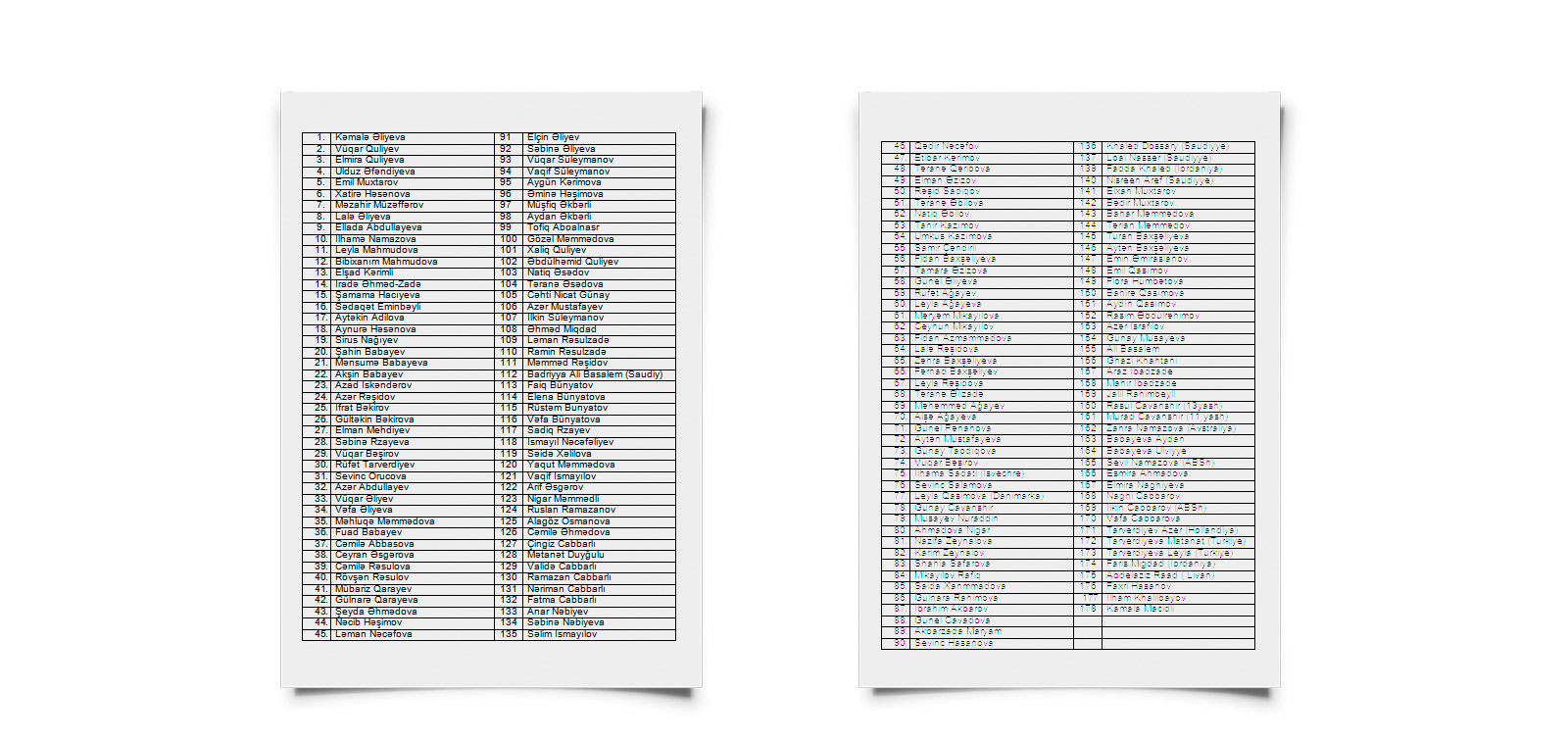 Support from our compatriots to the Azerbaijani state and army
Dear President, Mr. Supreme Commander-in-Chief!
We- the Azerbaijanis living and working in the Kingdom of Saudi Arabia, the Kingdom of Bahrain and the Sultanate of Oman and our family members support You. We strongly condemn the next provocation and occupation attempts of Armenia on July 12 on the Azerbaijani territories, and welcome the worthy retaliation of our glorious armed forces to the enemy under your leadership. We- doctors, engineers, architects and Azerbaijanis with other professions, rely on the strength and professionalism of our army.
We are very pleased with the fair position of the Kingdom of Saudi Arabia on the Armenian-Azerbaijani Nagorno-Karabakh conflict, the lack of diplomatic relations with the occupying country, as well as being one of the first countries to demonstrate a position and make a statement against Armenian provocations on July 12. As well as, the latest statement by the Organization of Islamic Cooperation, based in Jeddah, condemning the provocation of the occupying Armenia is a bright manifestation of your resolute foreign policy and successful diplomacy.
Mr. Supreme Commander-in-Chief!
We- Azerbaijanis are always ready for your order to "fight" and do our best to defend the Homeland. We also state that in order to inform the world community, to give a retaliation to the aspersion and deception of the Armenia, petitions have been signed and distributed on behalf of our compatriots living in these countries, and propaganda work is being carried out via social networks.
Best regards,
178 Azerbaijani citizens living in the Kingdom of Saudi Arabia, the Kingdom of Bahrain and the Sultanate of Oman