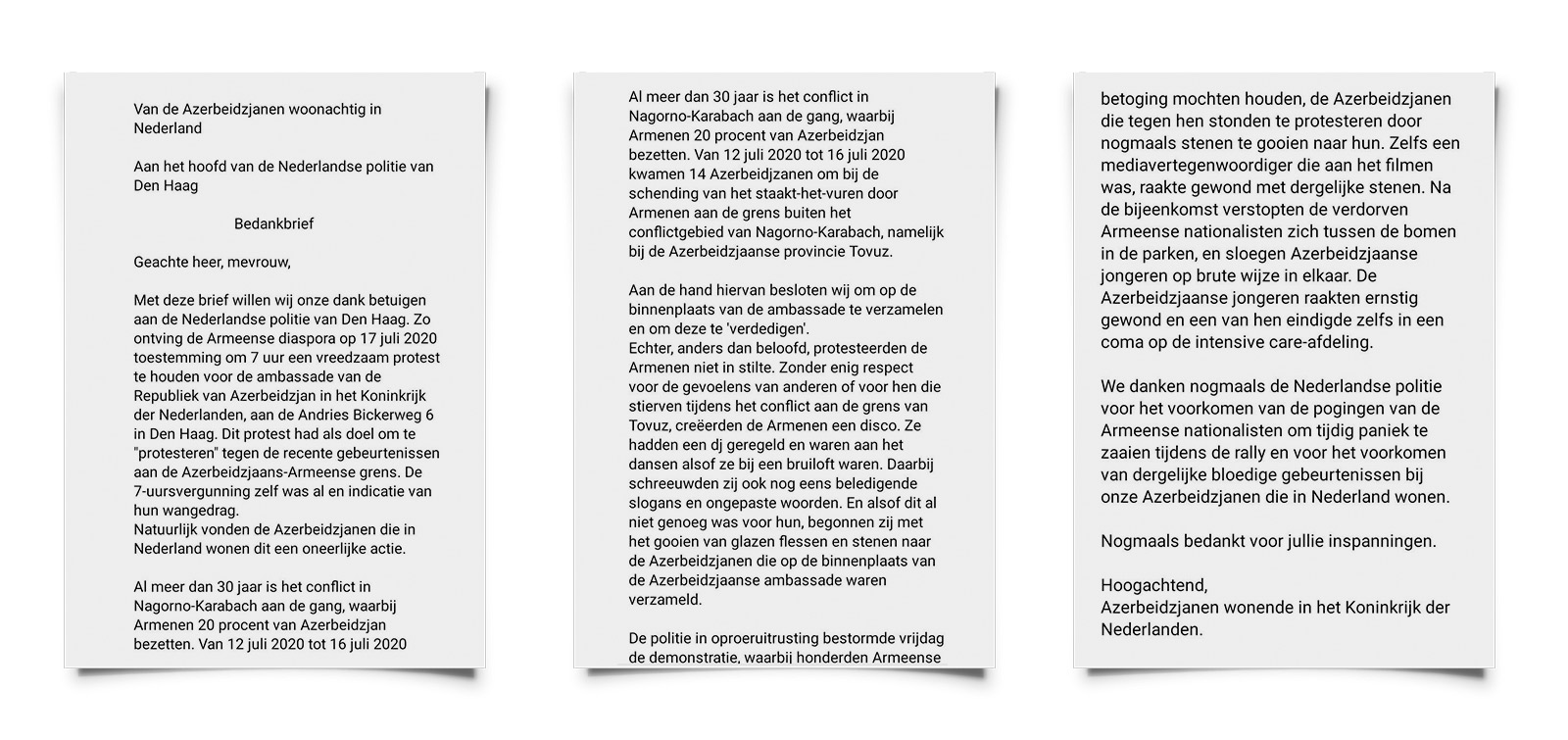 Our compatriots thanked the Netherlands police
Azerbaijanis living in the Kingdom of the Netherlands have sent a letter of thanks to the Hague city police.
The appeal said that the attempt of the Armenian community to hold a 7-hour rally in front of the Azerbaijani Embassy in the Netherlands on July 17 actually served to insidious purpose.
They aimed to irritate and provoke the Azerbaijani community to protest the occupation of 20 percent of Azerbaijani lands by Armenians as a result of the 30-year-old Nagorno-Karabakh conflict and the killing of 14 people by Armenian forces violating the ceasefire on the Azerbaijani border far from Karabakh.
Therefore, our compatriots gathered in the territory of embassy to prevent any provocation, protesting against the attempts of Armenians to hide the truth and misinform the local community. But this noble action of the Azerbaijanis did not prevent the Armenians from committing unbridled acts. Violation their promises to hold a peaceful and quiet action, the Armenians disrespected the feelings of the people, the spirit of the Azerbaijanis killed on the border, organized a disco at the rally and chanted insulting slogans incompatible with human values. Not content with this, they started throwing bottles of water and stones at the Azerbaijanis gathered in the embassy yard.
Our compatriots especially noted that the incidents in Belgium did not happen in the Netherlands as a result of the timely and swift intervention of the police, who controlled the rally, in the Armenian provocations.