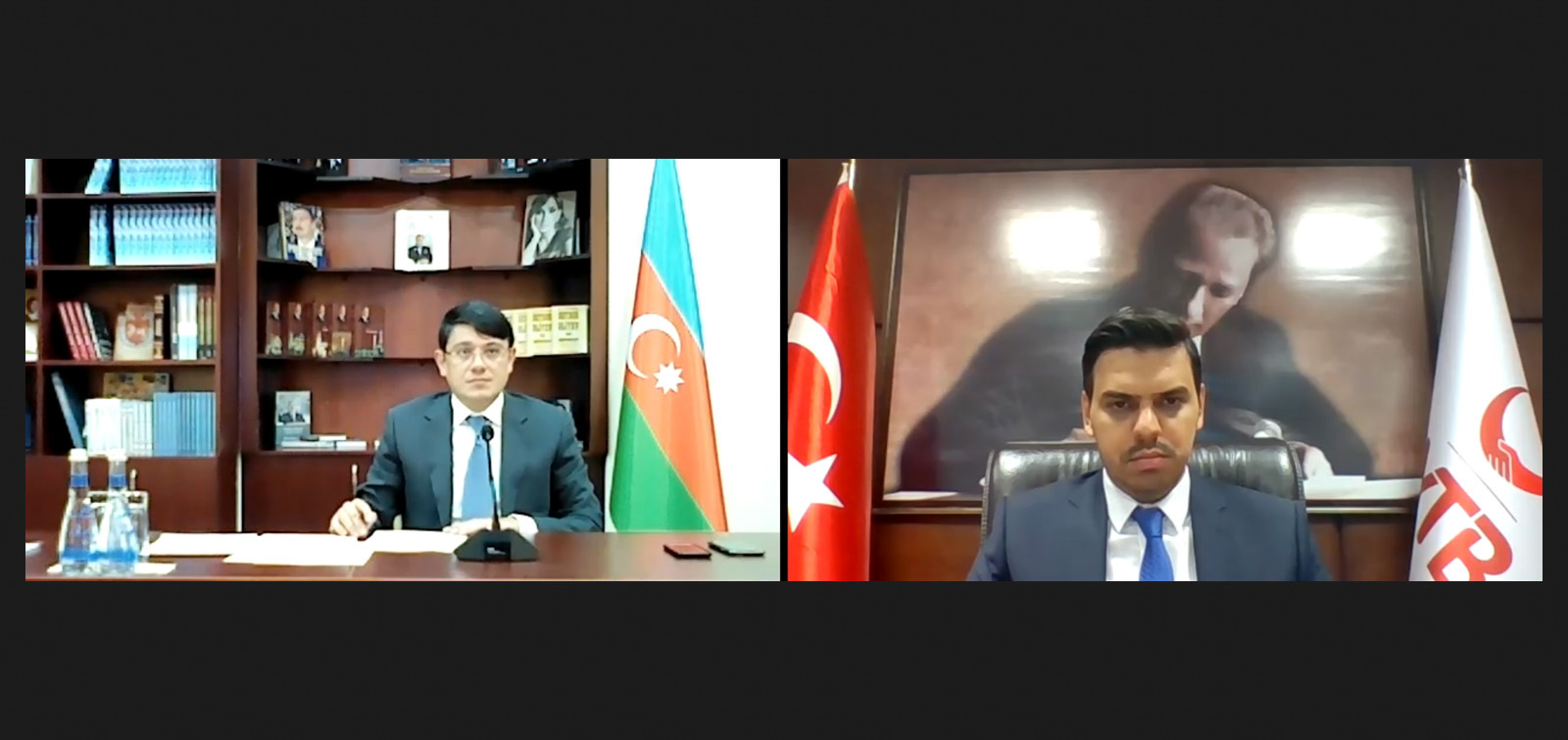 The joint activities of the Azerbaijani and Turkish diasporas were discussed
Chairman of the State Committee on Work with Diaspora Fuad Muradov had a video meeting with Abdullah Eren, President of the Presidency for Turks Abroad and Related Communities.
During the meeting, the officials discussed the peaceful rallies of Azerbaijani communities and diaspora organizations abroad against the provocation committed by the Armenian armed forces on the state border in the direction of Tovuz region of Azerbaijan, the killing of our servicemen and civilians, the continuation of the aggressive policy of Armenia.
The chairman of the committee informed about the peaceful, permitted, civilized protest rallies of Azerbaijanis in various foreign countries and the provocative actions of Armenians who wanted to obstruct these rallies. He noted that Armenians attack the buildings of embassies, consulates and missions, commit various acts of vandalism and use physical force against Azerbaijanis. The facts prove that Armenians plan vandalism acts and provocative actions in advance.
Expressing gratitude for such a meeting, Abdullah Eren stressed that the whole world has witnessed that the Turkish community has always supported Azerbaijan, and he spoke about the importance of joint activities of diaspora organizations of both countries.
The sides exchanged views on the importance of further unification of the Azerbaijani and Turkish communities abroad under the coordination of the PTARC and the State Committee, and discussed a joint action plan.
They expressed confidence that the high-level cooperation between the two organizations will be further developed in accordance with the "Memorandum of Understanding on Cooperation with Diaspora" signed in 2018.