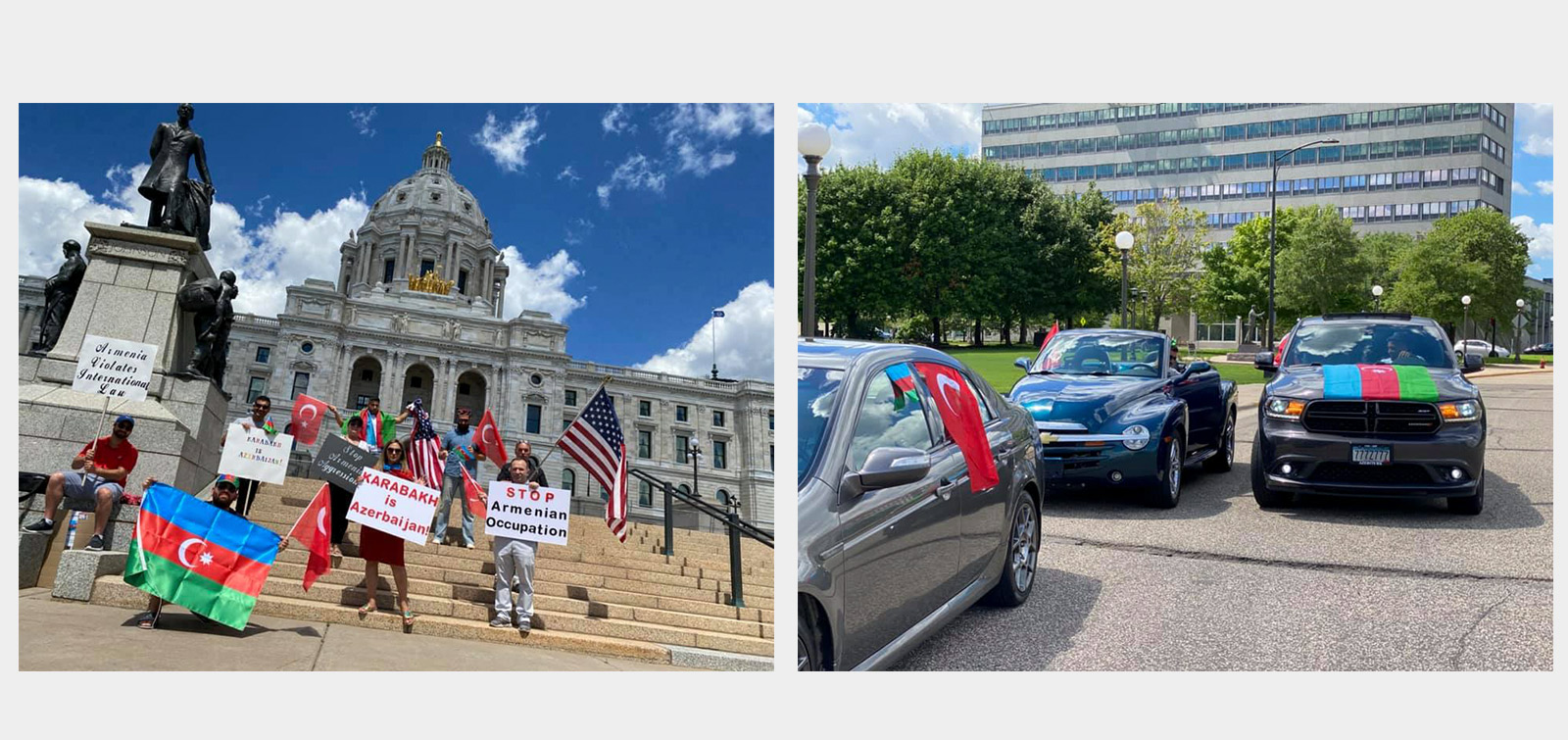 A protest was held in the capital of Minnesota
A protest rally was held in Minnesota, USA on July 27 against the military provocations of the Armenian armed forces on the state border in the direction of Tovuz region of our country and the occupation of Azerbaijani lands by this aggressor country.
The action, which took place in St. Paul, the capital of the state, was organized by the Minnesota-Azerbaijan Association. A caravan of cars carrying the national flags of Azerbaijan, Turkey and the United States and posters with various slogans moved the streets of the city, drawing the attention of the local community to the realities of Azerbaijan.
Slogans such as "Karabakh is Azerbaijan!","Stop Armenian aggression!", "Stop Armenia's aggressive policy! " "It is time to liberate Karabakh!" were chanted at the end of the car rally, which ended in the city center.
Our compatriots demanded that the US Congress, the world community and international organizations should take decisive steps to end Armenia's aggressive policy, liberate Azerbaijani lands and restore the territorial integrity of our country.