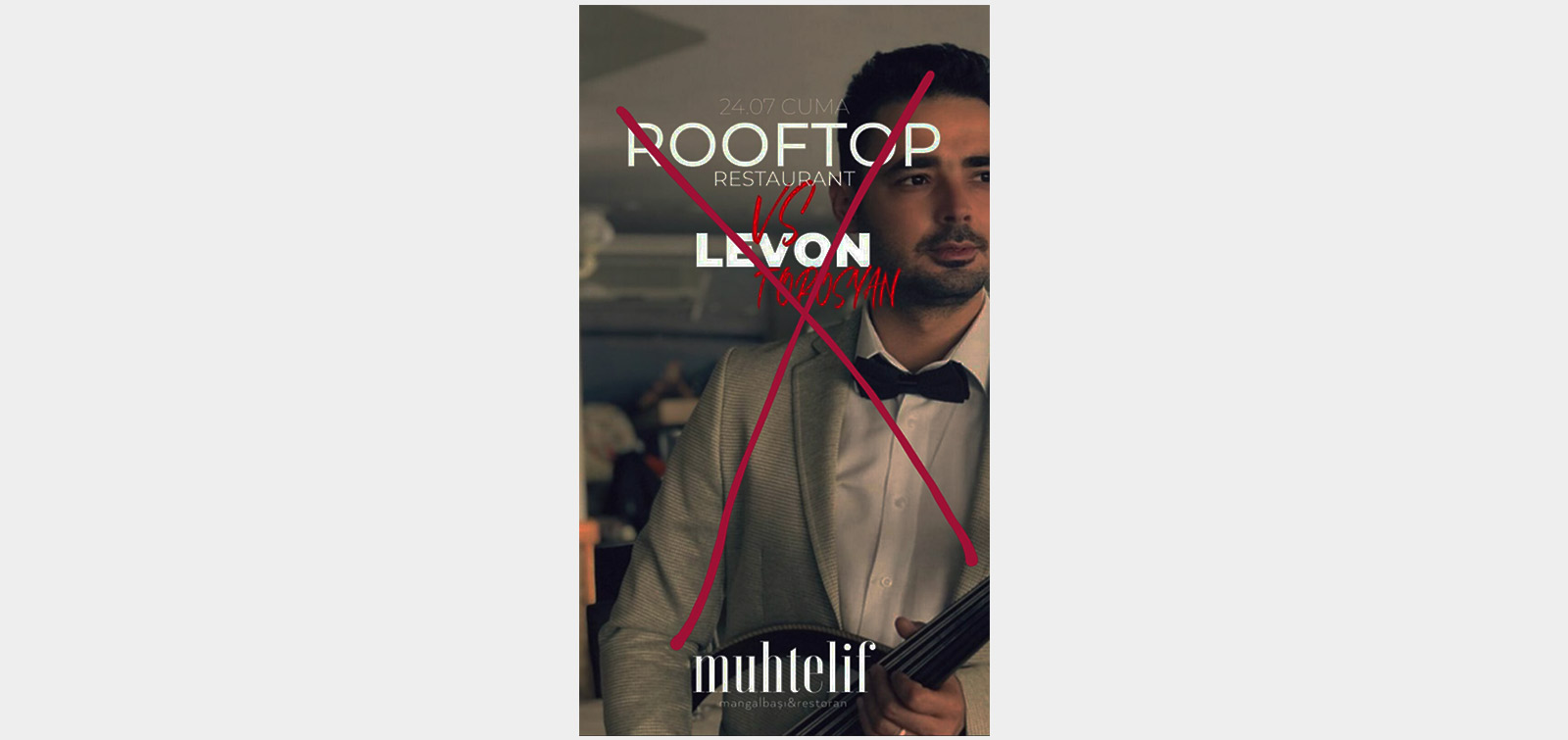 The concert of the singer of Armenian origin has been canceled in Eskisehir
The concert of singer of Armenian origin Levon Toposyan on July 24 at the "Muhtalif" restaurant in Eskisehir, Turkey was prevented.
Chairman of the Eskishehir Azerbaijanis Association Javid Aydin said that as soon as he received the news that Armenian singer Levon Toposyan will perform in one of the city's luxury restaurants on July 24, talks were held with the management of the entertainment venue.
The official appeal to the restaurant's management states that the Armenian armed forces committed treacherous military provocations on the state border of Azerbaijan, killing 12 Azerbaijani servicemen, including Major General Polad Hashimov, protests against the aggressive policy of the Armenians were held in various countries of the world, including Eskisehir and other cities of Turkey, and all these events were brought to the attention of the world community, Armenian barbarians attacked and injured Azerbaijanis protesting peacefully in Los Angeles, USA, Brussels, Belgium and Paris, France, and traders in Russia.
After that, the July 24 concert and the long-term contract with the singer of Armenian origin were canceled.
On behalf of our compatriots, the Eskisehir Azerbaijanis Association thanked the restaurant management for this estimable step.