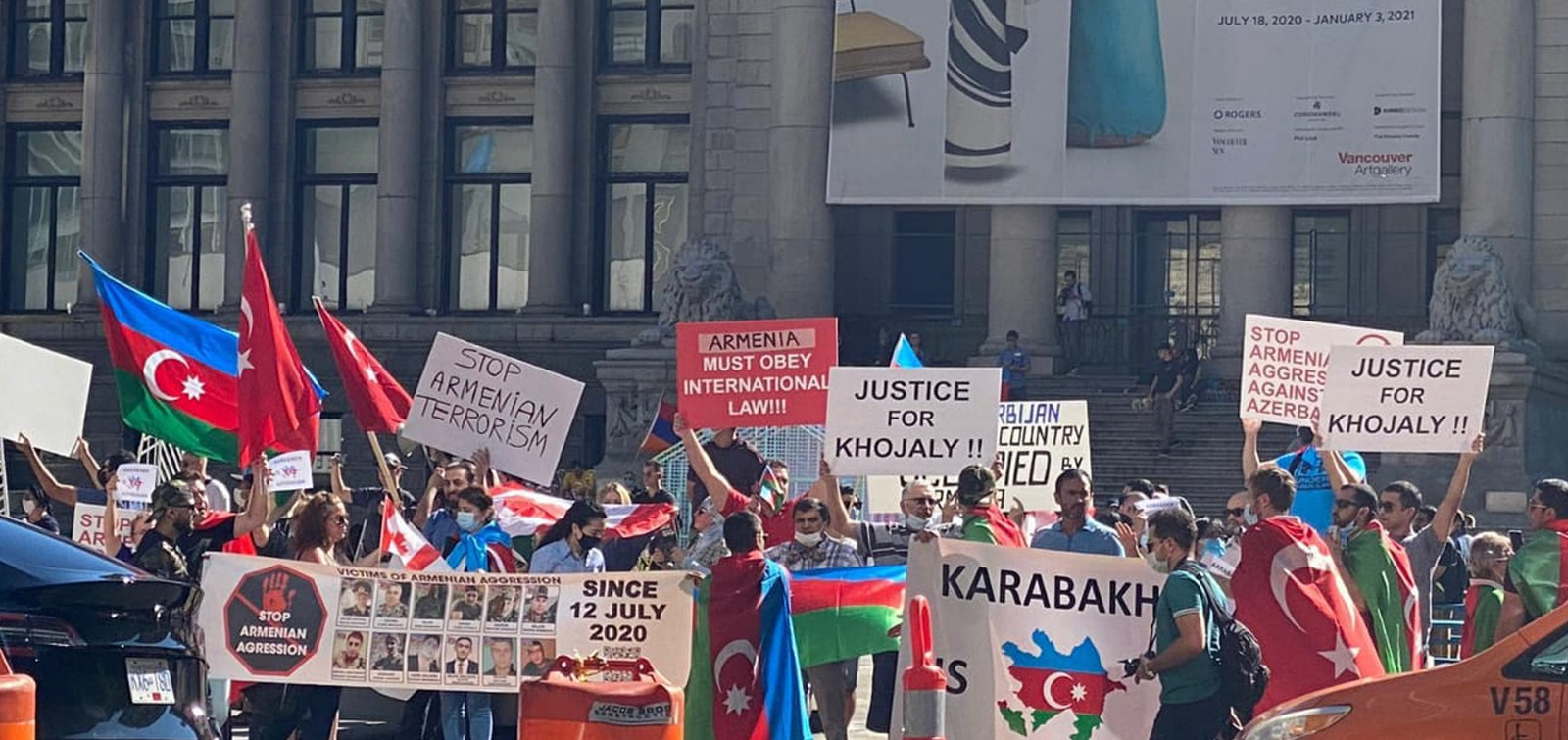 Azerbaijanis living in Vancouver held a crowded rally
A crowded rally was held in Vancouver, Canada on July 26 with the participation and organization of the Azerbaijani community in protest of the Armenian provocation in the direction of the Tovuz region of Azerbaijan. Azerbaijanis and Turks living in "Vancouver Art Gallery" demonstrated their support for our state and army by waving Azerbaijani and Turkish flags.
The demonstrators said they raised their voices to liberate Azerbaijani territories from occupation, stop Armenian provocations and draw the attention of the international community to Armenia's policy of aggression.
Despite the fact that the rally was held under Canadian law, the protesters were provoked by Armenians at the last moment. Armenian bandits appeared and tried to prevent the action.
The Azerbaijani community in Vancouver appealed to the Canadian government in connection with the Armenian provocation, and the number of police officers at the protest site was further increased. The action ended without incident.