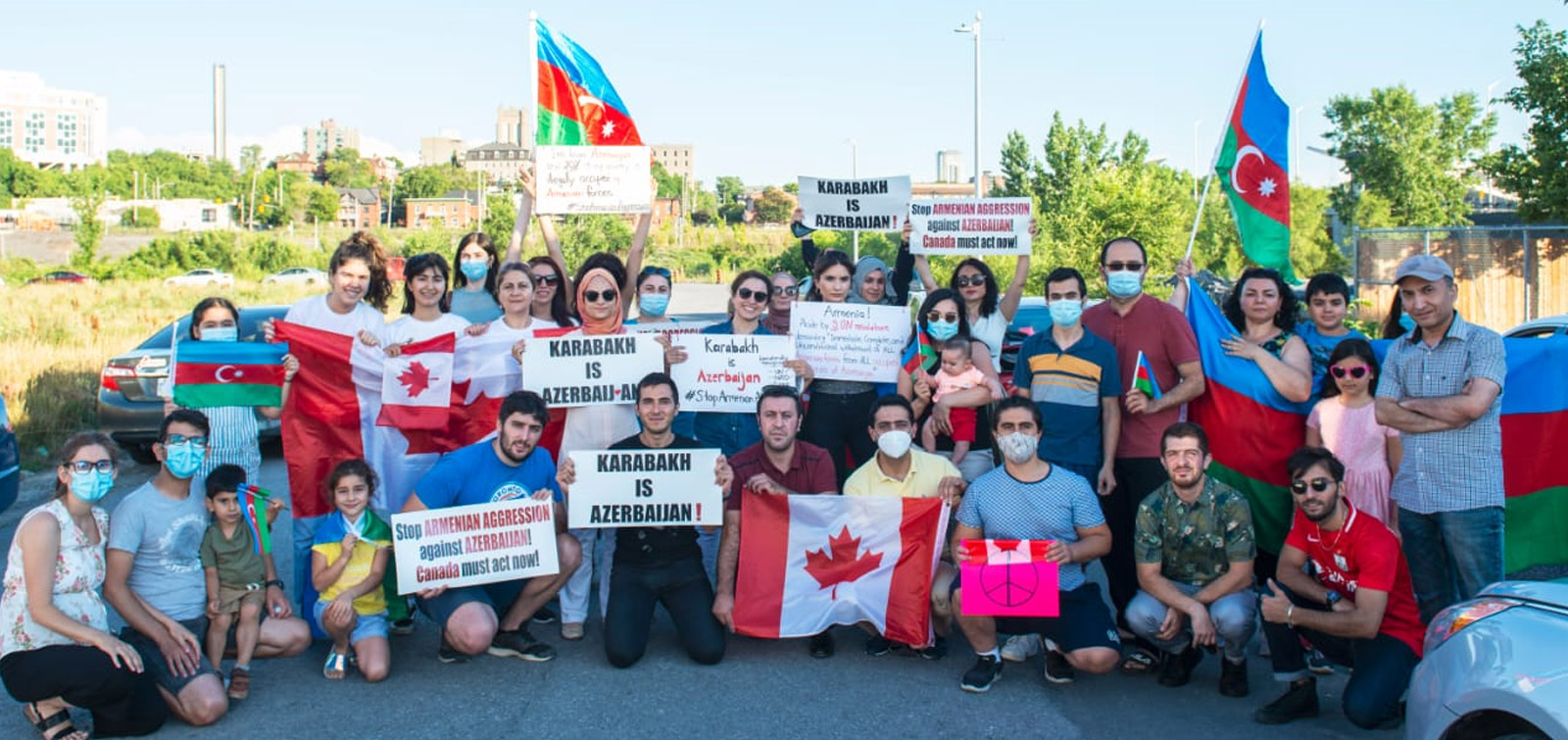 A protest rally was held in Ottawa against Armenia's occupation policy
Car rally was held in the capital of Canada, Ottawa to protest the provocations of Armenia on the state border in the direction of Tovuz and to support Azerbaijani army.
The purpose of the protest rally, organized by the Azerbaijani community in Ottawa, was to bring to the attention of the local community what happened as a result of the aggressive policy of Armenia. Cars with Azerbaijani tricolor flags and posters with various slogans drove through the streets and avenues of Ottawa, passing the Canadian Parliament, Senate, Foreign Ministry, foreign embassies, including the Armenian embassy, and the residence of the Prime Minister.
At the end of the rally, our compatriots, holding the state flags of Azerbaijan and Canada, chanted slogans such as "Karabakh is Azerbaijan!", "Stop Armenia's aggressive policy!", "Canada must act now!" and etc. The participants of the rally demanded that the Canadian government, the world community and international organizations defend Azerbaijan's rightful position, take decisive steps to end Armenia's aggressive policy, liberate our lands and ensure the territorial integrity of our country.