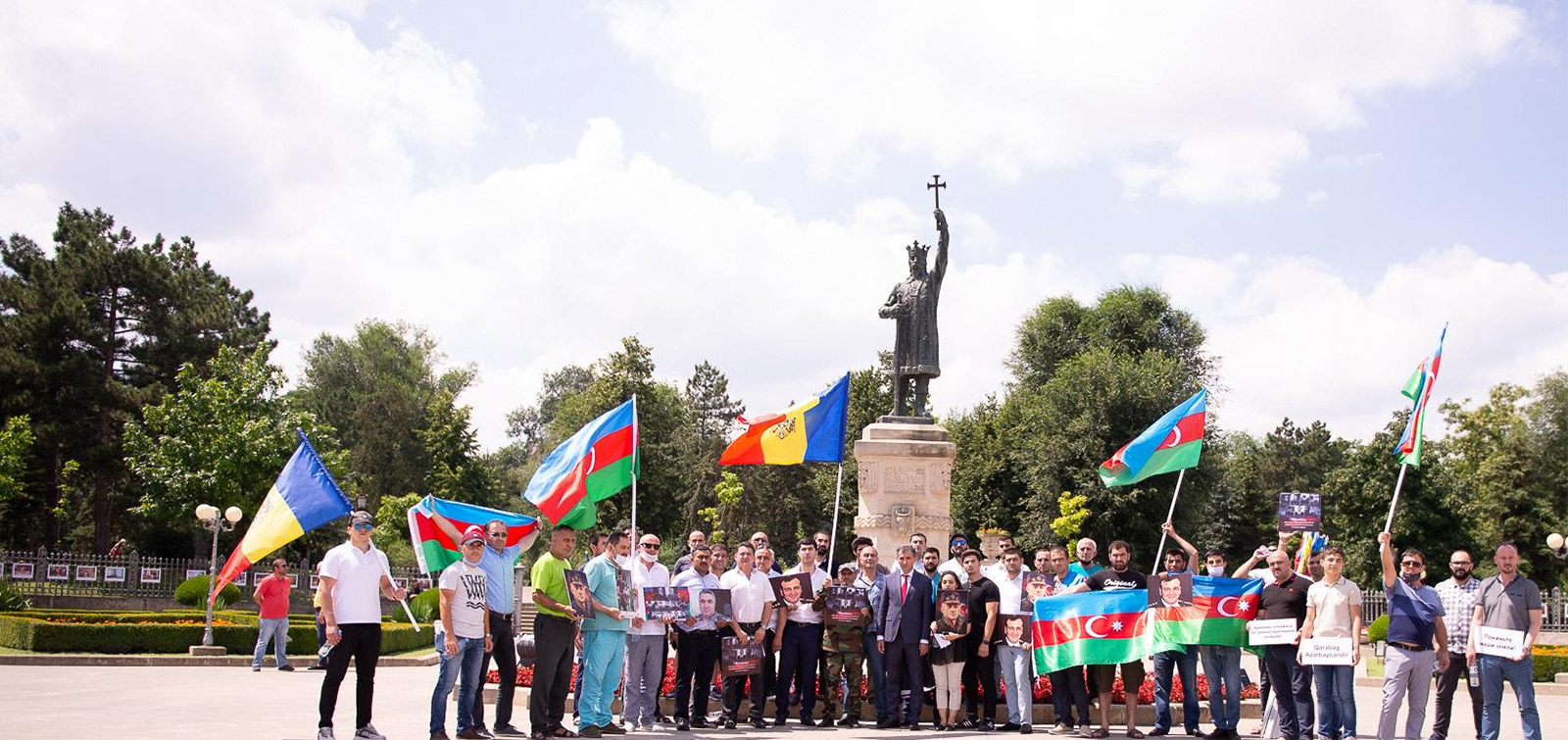 A rally to support Azerbaijani state and army was held in Chisinau
A peaceful rally was held in the Moldovan capital, Chisinau, to protest against the recent military provocations of the Armenian armed forces and to support the Azerbaijani state and army.
The march, organized by the Congress of Moldova Azerbaijanis, began in front of the building of Azerbaijani Embassy in Moldova. Our compatriots, who met with Azerbaijani Ambassador Gudsi Osmanov here, expressed support for the Azerbaijani government. The Azerbaijani diplomat called on the participants to protest peacefully, not to react to any provocations and to act within the law.
Then about 50 representatives of the Azerbaijani community marched to the Armenian embassy. The statement by protesters condemned the military provocations and occupation policy of Armenia and demanded the liberation of Azerbaijani lands. The document calls on the Moldovan government, the world community and international organizations to take decisive steps to end Armenia's aggressive policy and severely punish its aggression, liberate the occupied territories, ensure the territorial integrity of Azerbaijan and return about 1 million refugees and IDPs to their homeland.
Local police forces prevented the attempts of Armenian provocateurs to interfere in the protest.